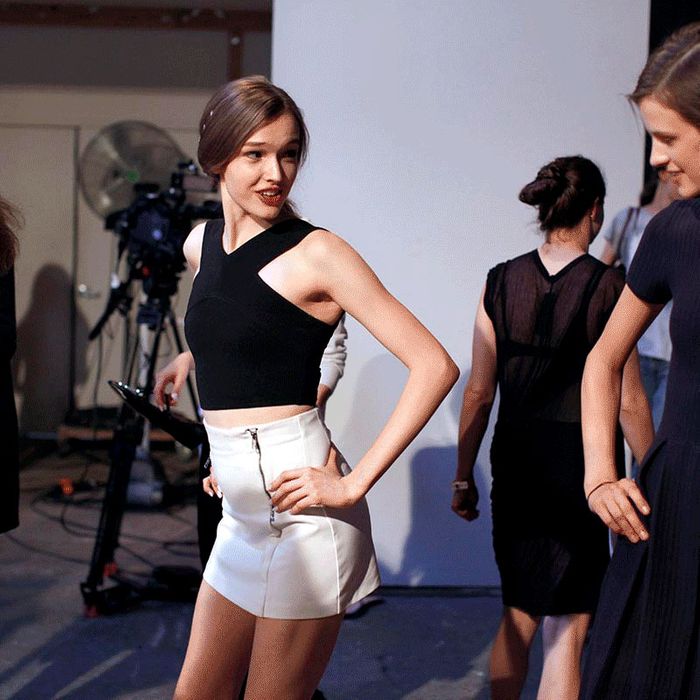 Everyone's in the highest of spirits on the first day of Fashion Week. Especially these two models at Honor, who squeezed in time to have a cute little twerk-off (rather than a pose-off) backstage, all in honor of a former Disney princess.
Their energy could not be contained. They proceeded to prance down the runway like jubilant gazelles.
Also spotted at Honor: famous faces in the front row. While smiles weren't plastered on their mugs, those eyes were filled with wonder. We spy Morgan Saylor (a.k.a. Dana from Homeland), Zosia Mamet (a.k.a. Shosh from Girls), and Zoe Kazan (a.k.a. the manic pixie dream girl who wrote Ruby Sparks).
And as we learn from a model getting primped backstage at Creatures of the Wind, celebrity babies aren't the only ones who've mastered sticking out their tongues. Models are pros.