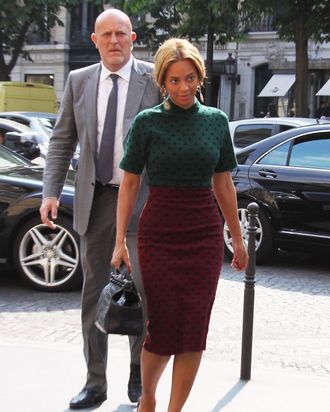 Photo: Marc Piasecki/Getty Images
Beyoncé, Jay Z, a sexually deranged bodyguard, a Las Vegas hooker, and a mysterious death-by-Taser are all part of a web of rumors tied to Shape, a female workout magazine previously believed to be neutral in the Illuminati wars.
The story begins with an untimely death. Two weeks ago, 43-year-old celebrity bodyguard Norman "Dutch Giant" Oosterbroek (pictured above) "forced his way into a neighbor's mansion naked," "punched the resident and swallowed drugs," was Tasered by a Miami police officer, and then died.
Though the Dutch Giant's clientele included Lady Gaga, Rihanna, and Nelson Mandela, New York Daily News gossip sheet "Confidenti@l" reports he "spiraled out of control" after Beyoncé and Jay Z discovered "photographic and video evidence showing Oosterbroek using the family's passports in a lewd act." He reportedly "did some pretty freaky things," at least one of which involved a hooker he hired while on the job with Bey and Jay in Las Vegas. Once a celebrity protector so zealous that he broke both legs of a fan who rushed the stage at a Jay Z concert, the Dutch Giant was cast out of Hollywood, disgraced. Miami authorities said Oosterbroek had been in and out of rehab over the years and was "highly violent" on the night of his death.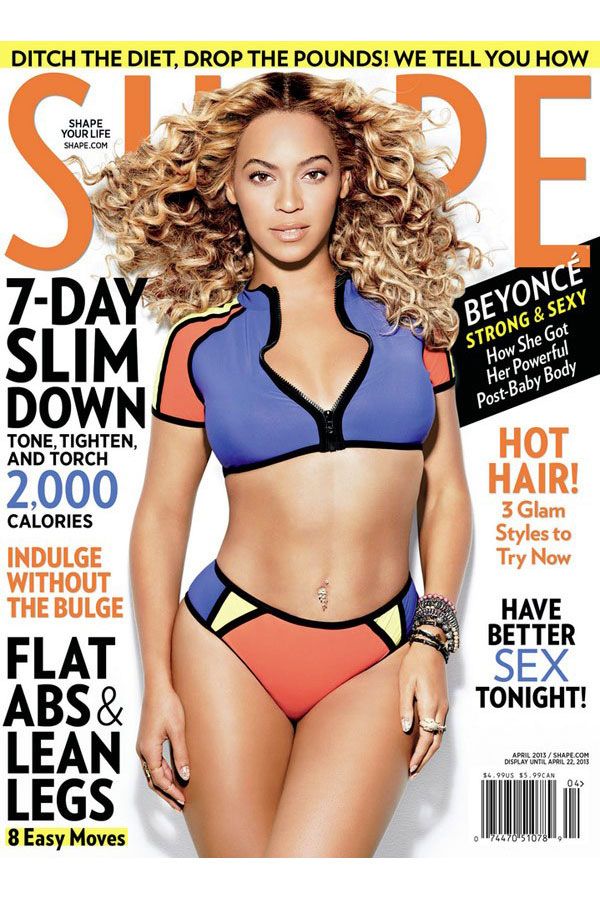 Now here's the part involving Shape and igniting the conspiracy theories: When a "major print publication" uncovered the Dutch Giant's "pretty freaky" video, Bey and Jay "made a deal to ensure the story never saw the light of day," the Daily News reports. This seems to confirm elements of an earlier account from gossip site Crazy Days and Nights, claiming that Beyoncé only agreed to be on the cover of Shape to block parent company American Media (which also owns Star and the National Enquirer) from running a story about her now-dead bodyguard "pleasuring himself to photos" of Bey.
I cannot vouch for any of these facts, mainly because I lack the mental capacity to fully comprehend them. A naked giant who maimed mortals to protect the gods of rap died in mysterious circumstances after a series of lewd sex acts. Then one of his virtual victims participated in a secret deal to conceal his crime, and the deal involved posing in a pastel sports bra? It's a pornographic Hollywood fever dream.
Now, as Illuminati message boards build wild theories about the Dutch Giant who "knew too much," we arrive at the moment in women's media as surprising as a naked giant breaking into your home: The decidedly non-gossip-y Shape has become the most riveting celebrity-driven monthly in America. From now on, helpful hints to whittle your middle will be scrutinized for occult messages and secret codes.