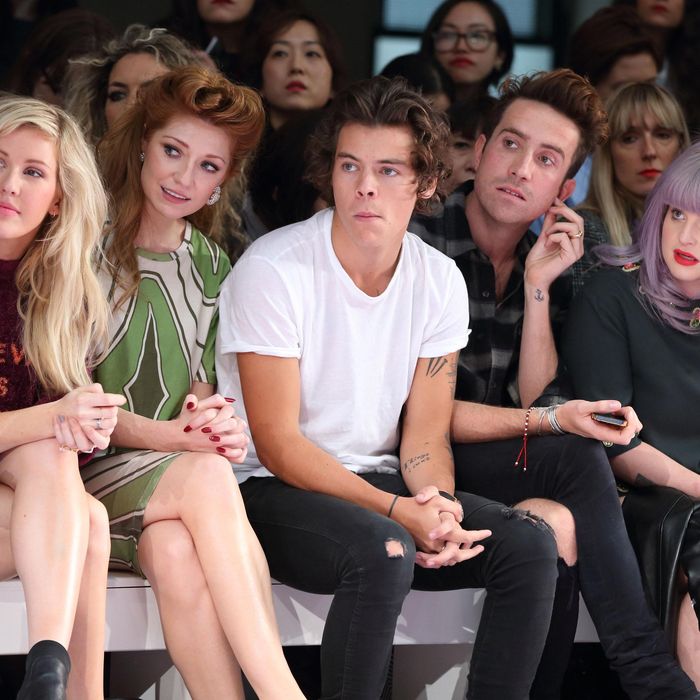 Harry Styles, mid-chew.
Photo: Mike Marsland/WireImage
The paparazzi outside of London's House of Holland show yesterday were abuzz: Harry Styles was supposed to make an appearance. And indeed he did, popping out from backstage and striding casually down the runway, flanked by British presenter Nick Grimshaw on one side and Kelly Osbourne on the other. When asked to pose for the photographers' pit, he reacted with an "I guess so" shrug, as though he had hoped nobody would be interested.