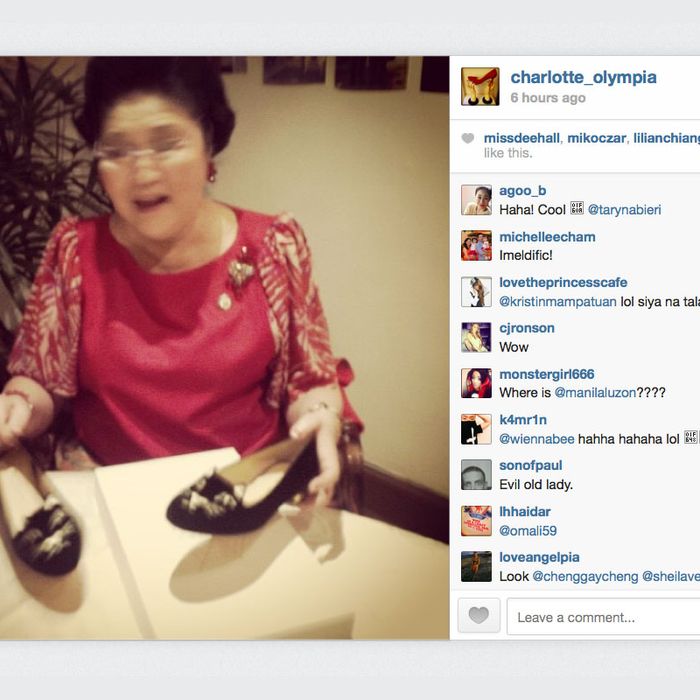 Photo: charlotte_olympia/Instagram
Once a symbol of ruthless greed, then the source material for a disco musical, Imelda Marcos's shoes are now* a marketing device for a quirky accessories company: Charlotte Olympia earned 1,200 Instagram "likes" with the above photo of the former First Lady of the Philippines enjoying the brand's Cat Face Ballet Flats, presented without comment.
Previous Charlotte Olympia cat flat enthusiasts include Alexa Chung, Taylor Swift, and Kirsten Dunst.
Previous Imelda Marcos activities include helping her husband embezzle billions from a desperately impoverished nation, where she and her countrymen still fight over fortunes accrued, stolen, and sold off during and after the Marcos regime.
* Update: Charlotte Olympia deleted the photo.