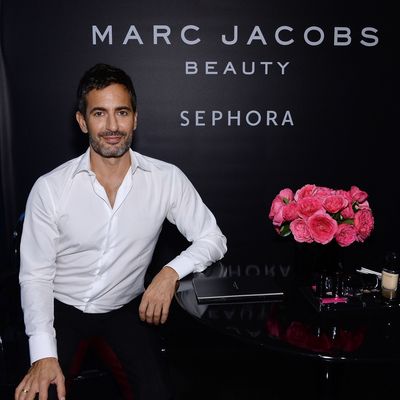 Marc Jacobs.
Photo: Dimitrios Kambouris/Getty Images
When Marc Jacobs strides into Sephora's Soho outpost on Monday night, a few minutes past 7 p.m., the crowd of makeup artists and Champagne-sipping beauty junkies bursts into applause. The designer nods graciously and poses for pictures next to his expansive new line of beauty products, which come in slick, shiny black packaging and range from glittery green eyeshadow to silver nail polish.
As waiters pass around glitter-sprinkled macarons, Jacobs perches on a chair and allows himself to be touched up with his own products — a dash of concealer and a dusting of bronzer — before greeting a line of fans that stretches around the store. He's just awoke from a fifteen-minute power nap, he says, and will return to his studio later that night to continue working on his latest collections, which he'll show next week. "I had to use the Remedy concealer today because I have bags under my eyes," he tells the Cut, pointing to his face. "But normally, when I get enough sleep, I don't need it."
Indeed, several items in the collection are intended to be unisex, partly inspired by Jacobs's own grooming routine. "I love my morning ritual," he says. "Normally, when I'm not so frazzled preparing for the show, I take better care of myself, and I just use the lip balm and the brow mousse."
Beauty products have always been an essential part of Jacobs's design process. "To me, beauty and makeup and color is like the finishing touch on everything," says Jacobs. "We do the hair and makeup tests three days before the shows, and that's when it all starts to make sense." (Although Jacobs's models will wear his nail polish on the runway, their makeup will be done by François Nars, as it has been for years.)
But has working on the beauty line inspired any part of his forthcoming designs? "It goes back and forth," he says, adding that some of the eyeshadow colors were inspired by fabrics from the show he's currently working on. "But coming up with the names for the palettes helped me clarify what I'm doing in the show, too. I'm very nonlinear in my thinking." (The titles, meant to evoke different style icons, are "The Tease," "The Vamp," "The Lolita," and "The Starlet," if that gives you an idea.)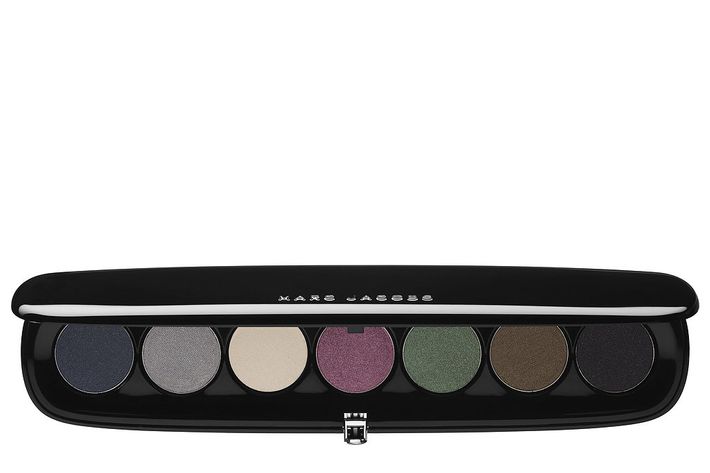 We chatted with the designer about his new collection, and why he thinks the male makeup market is underserved.
This collection is meant to be worn by both men and women. Why is that?
I believe that anything can be for men or women. I mean, I've worn a lace dress before! So we decided that three of the products were unisex — the lip balm, the brow mousse, and the Remedy concealer. But I also think the eyeliner is unisex, and same with the nail polish. I've worn a few colors of the nail polish the last couple of weeks. We live in a world where I see guys walking around with makeup, and girls walking around in boys' clothes. All that matters is that you're happy. 
Do you envision women sharing their makeup with the men in their lives? 
I don't know, but I always loved that image of a girl putting toenail polish on a guy — her boyfriend, or something like that. Or a guy waking up in the morning and reaching over and putting on his girlfriend's shirt. Like Keith Richards putting on one of Anita Pallenberg's blouses, or Courtney Love putting nail polish on Kurt Cobain. To me, I have references to those moments, and I always find them really dear and true and honest and charming.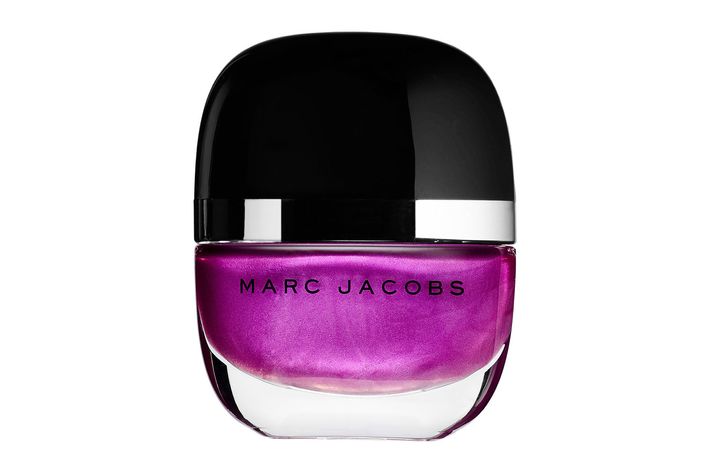 Why was now a good time to branch out into beauty?
The opportunity came up. Robert Duffy, my partner, was negotiating with Sephora, which is part of LVMH, which is a really great thing. [Jacobs's eponymous brand is one of LVMH's subsidiaries.] Sephora's business is really smart and clever — I'm all for anything that gets people up and out and into the social experience of shopping. So Robert came to me about two years ago and said, "Would you do this thing with Sephora?" And I wasn't prepared originally, but then they started working with me on the packaging, and the color palettes, and it all came together. It's all about contributing new materials for people to express themselves.