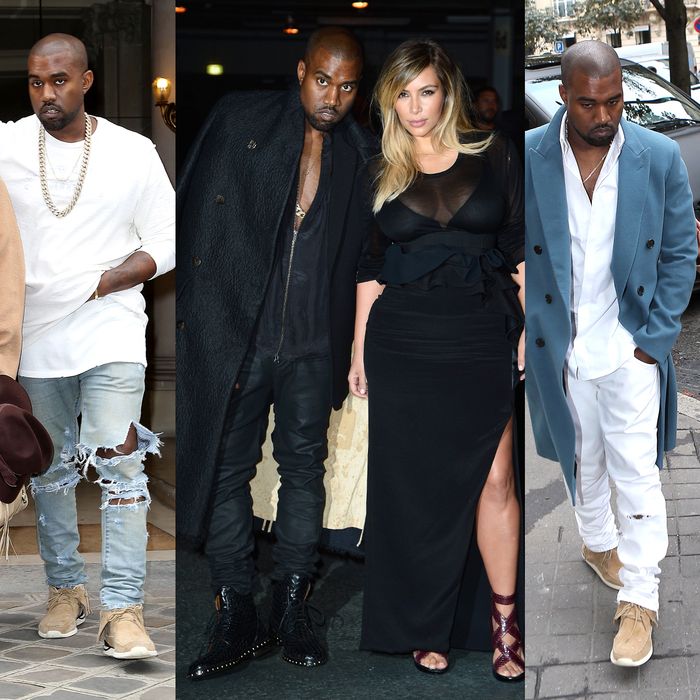 Kim Kardashian and Kanye West are at Paris Fashion Week. "Thank you Ricky for making this for me the day before the show. I die for you. #Givenchy4lifebaby," Kim tweeted after the Givenchy show, referring to Riccardo Tisci. This is Kim's first time away from baby North. So far she and Kanye have worn three matching outfits and visited (at least) two designers.
They arrived in Paris on Saturday (far left). Kim wore a camel coat, leggings, a Balenciaga purse, and a Carmen San Diego hat. Kanye wore torn jeans and layered white tees.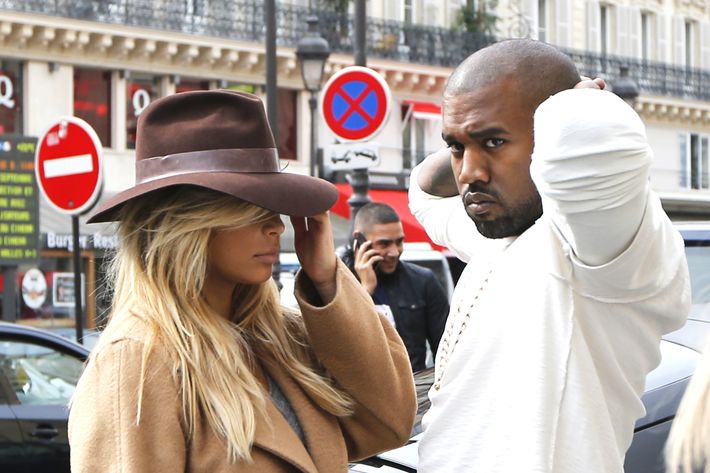 The duo's first order of Parisian business: a visit to Givenchy's office, accompanied by Carine Roitfeld.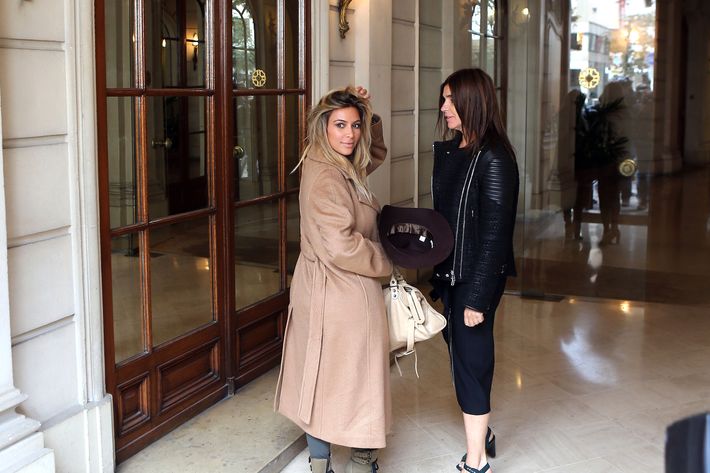 Kanye went to the Celine show solo. He wore a torn tie-dye t-shirt.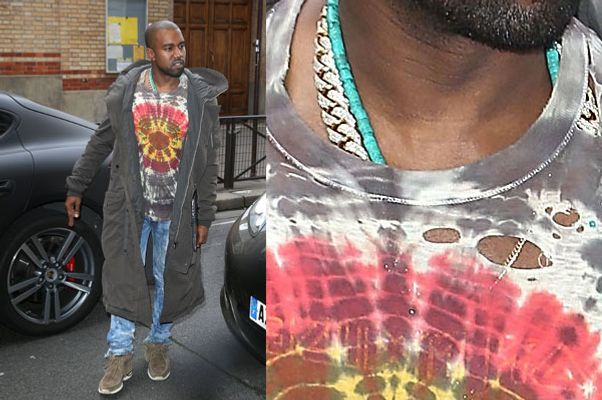 That night, Kimye wore matching black outfits front row at Givenchy. Both showed cleavage.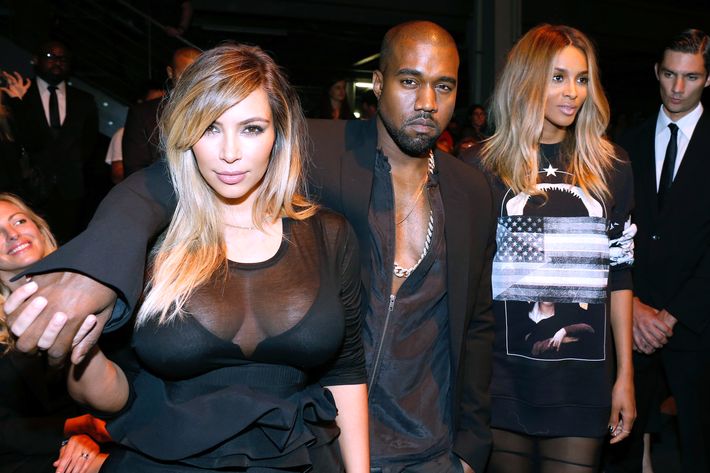 Ciara looks strangely like a Kim decoy in that picture. Below, Noomi Rapace looks like she's about to burst out laughing. Lily Collins looks like she's made of ice.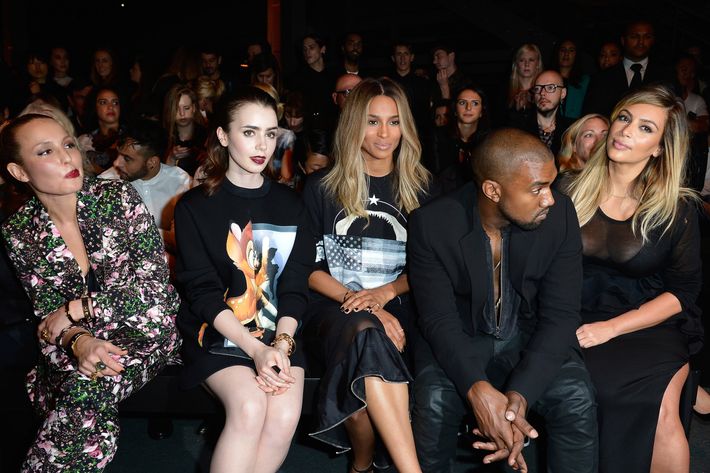 This morning, Kimye returned to a lighter daytime palette to visit designer Stephane Rolland. (Is there a 110-pound dress in Kim's future?) Kanye wore a cadet blue coat; Kim wore strappy sandals.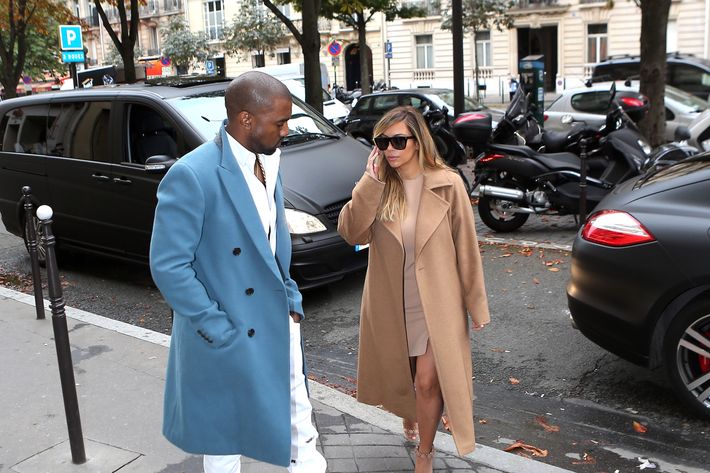 Then Kim reported to L'Avenue for lunch with André Leon Talley. Was Kanye there? The paparazzi record is ambiguous.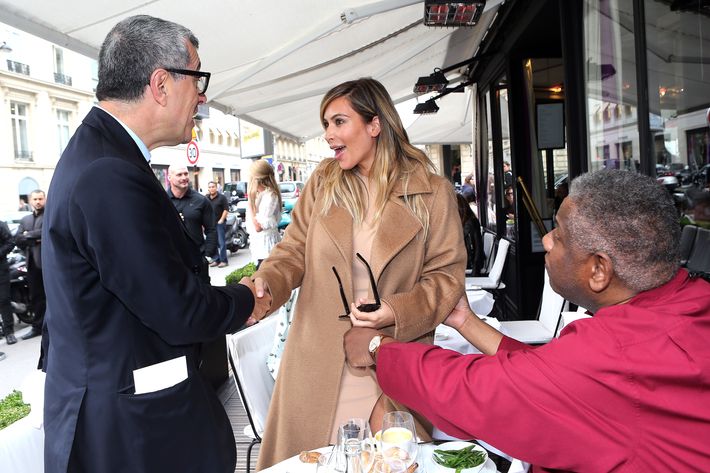 But they are definitely in their zone.
This post has been updated with more outfits.