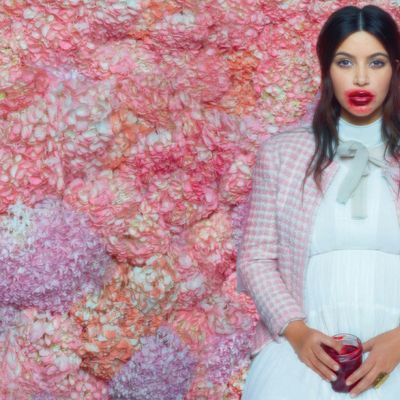 Carine Roitfeld's third issue of CR Fashion Book stars a pregnant Kim Kardashian, photographed by Karl Lagerfeld and swathed in the season's most desirable pieces from Céline, Givenchy, and Comme des Garçons. Givenchy designer Riccardo Tisci, who dressed Kim in that very memorable floral glove-sleeve dress for last spring's Met Gala, provided fashion direction.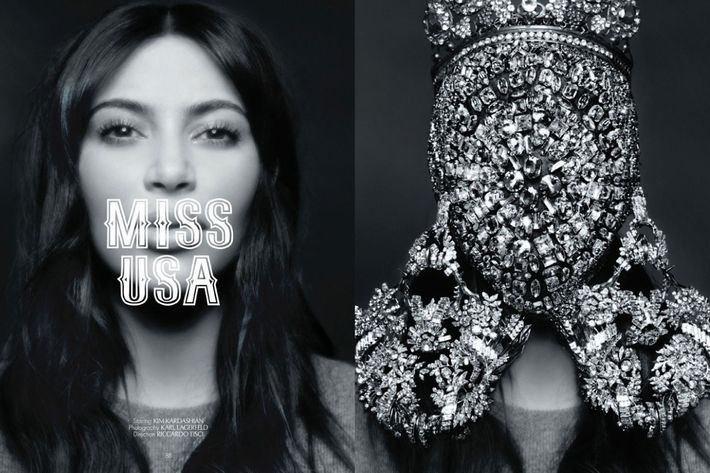 Titled "Miss USA," there's a lot going on in this spread. Good news first: That bejeweled Margiela mask looks amazing, and was perfect for yesterday's "guess who will be on the cover!" teaser. Céline's cozy tie-belt dress (shown below, left) is a cute nod to Kim's belly, which is wrapped up like a woolly gift.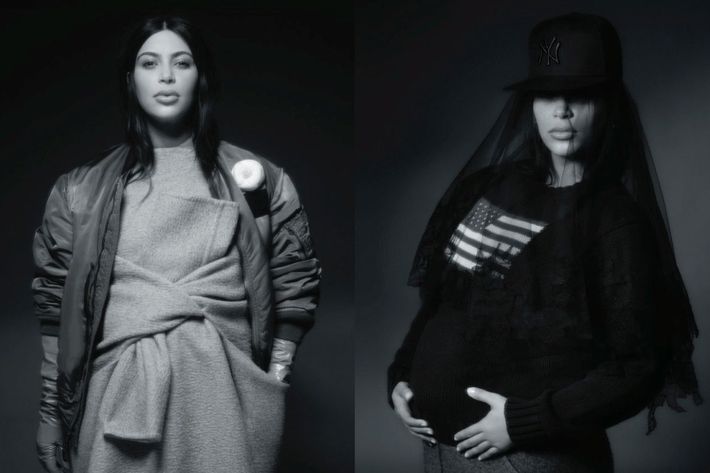 But the black-veil-and-Yankees-hat combination (above, right), combined with the American flag sweater, doesn't do her — or anyone — many favors. Neither does the semi-creepy jelly jar and droopy hydrangeas (top), although that could make for a fun Internet meme. And the Comme des Garçons one-piece, left open because it clearly didn't fit over Kim's tummy, just looks like a unzipped ski suit in soft focus (below).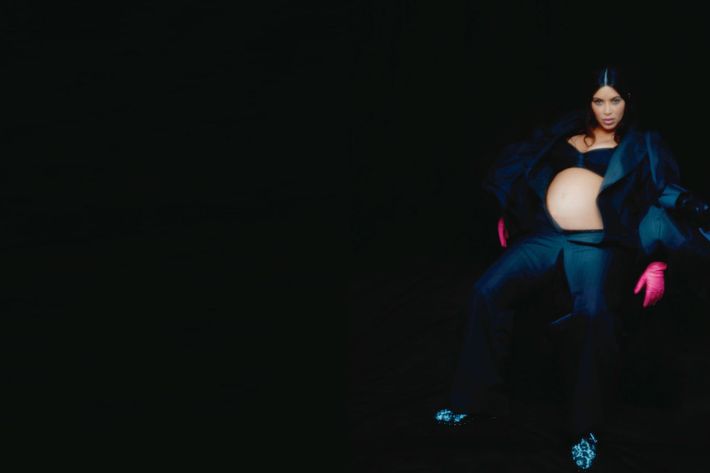 But perhaps what's most troubling about these photographs is Kim's apparent joylessness. At best, her facial expression is that of grave stoicism; at worst, she looks uncomfortable, even ill. (Perhaps she really was; who knows?) This intimate shoot would have been a great opportunity to explore more flattering (or at least more relaxed) maternity looks than those she wore throughout her pregnancy. Alas, that ship has sailed.