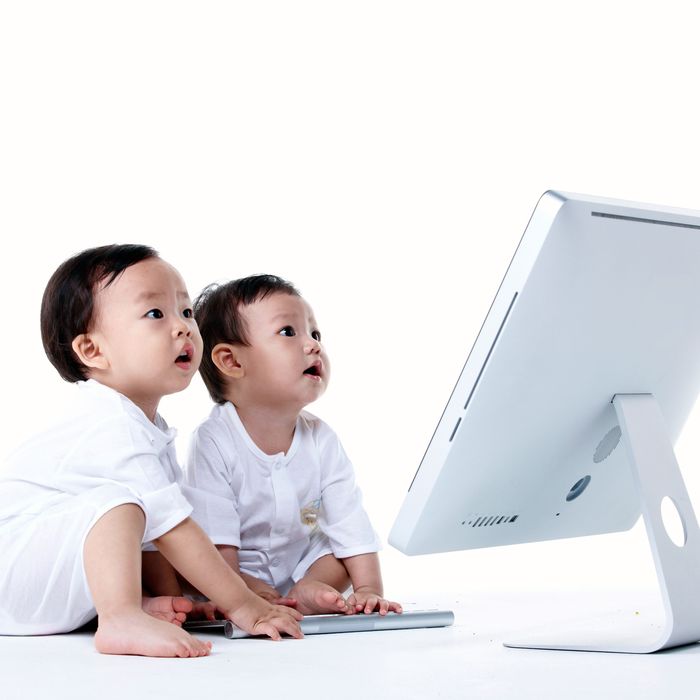 Photo: Jungyeol & Mina/Corbis
For all the hand-wringing about social media dumbing down youth, the Globe and Mail presents a strong argument that technology is making kids smarter by encouraging hyper-literacy. From 1986 to 2006, the average length of freshman composition papers increased from 422 words to 1038, "and they were substantially more complex, with the majority consisting of a 'researched argument or report,' with the student taking a point of view and marshaling evidence to support it," a Stanford professor found.
As writing becomes technically easier (try writing 1038 words by hand) and information more abundant, students not only get better at schoolwork — but improve writing and critical thinking skills in their free time. Further studies suggest that 40 percent of student writing occurs outside of the classroom, "everything from penning TV recaps to long e-mail conversations to arguments on discussion boards." When schools encourage students to blog, the hobby can have a powerful effect on verbal test scores; social feedback motivates students to finesse their rhetorical skills. And nobody had no trouble discerning the relative appropriateness of emoticons.