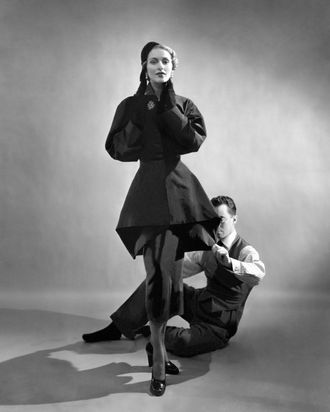 Charles James, photographed by Cecil Beaton.
Photo: Corbis
The Met's Costume Institute has announced next year's show, which will highlight the life and career of American designer Charles James. WWD calls him "America's best-known couturier," which perhaps says more about American couture than it does about James, since plenty of people have never heard of him. But don't worry, you've got plenty of time to learn! Here's a quick fact sheet.
Born: 1906, in Sandhurst, England.
Died: 1978, of bronchial pneumonia, in New York. 
Education: Harrow, an independent boys' school in London. He was supposedly expelled over a mysterious "sexual escapade."
Principal Residences: Raised in London, he spent his late teens in Chicago and moved to New York in 1928. He occasionally spent stretches of time in Paris, but spent his later years living at the Chelsea Hotel in Manhattan, where he died.
Parents: His father was a British officer, and his mother was a wealthy heiress from Chicago.
Other Family Members: He had a son, Charles James Jr., in 1956, who inspired him to create a children's collection.
Friends: During his childhood in London, James befriended Evelyn Waugh, Francis Rose, and most important, Cecil Beaton, who later photographed his designs for Vogue.
Signature Style: Known for his voluminous, waist-hugging silhouettes, James made dresses that were often stiffly structured. He even studied human anatomy in order to make his designs more sculptural. He preferred sumptuous jewel tones and thick fabrics like satin, velvet, and taffeta. His most popular dress was the Swan, which was featured in American Vogue in the early fifties; it consisted of over 30 layers of tulle and employed a complex dressmaking technique known as a "tie-back bustle support," popular in the 1870s and 1880s, which created an extra-poufy rear. He also designed a gown known as the Taxi, which had spiraling zippers for easy outfit changes. Costume Institute curator Harold Koda explains to WWD, "He had this funny idea that [a] woman who wanted to dress and undress in a taxi could spiral out of this dress, and put on another dress."
Famous Clients: Socialites like Babe Paley, Austine Hearst, Dominique de Menil, Marietta Tree, and Gypsy Rose Lee. Legend has it that when artist Lee Krasner had her first solo exhibition in London, she asked James to make her a dress, but said she didn't want to call too much attention to herself. He answered, "That, Mrs. Pollock, is the one thing I cannot do for you." She promptly ordered three outfits: a green wool suit, a brocade cocktail dress, and a white evening gown.
Also Known For: Fun hats! He began his career as a milliner in Chicago, opening his first store under the name of a schoolmate, Charles Boucherdon, when he was only 19. After moving to New York, he opened another hat shop in Murray Hill, which later became the site of his first atelier.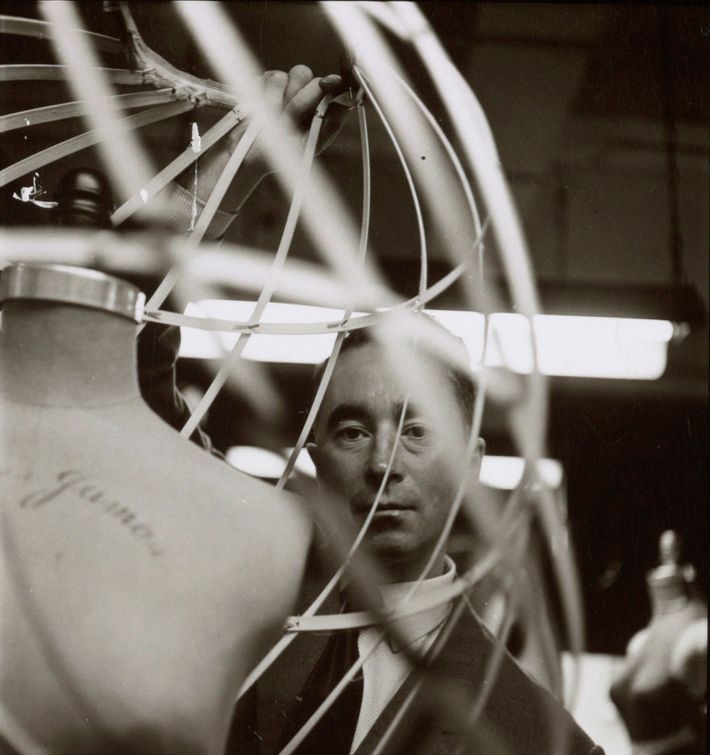 Charles James, 1952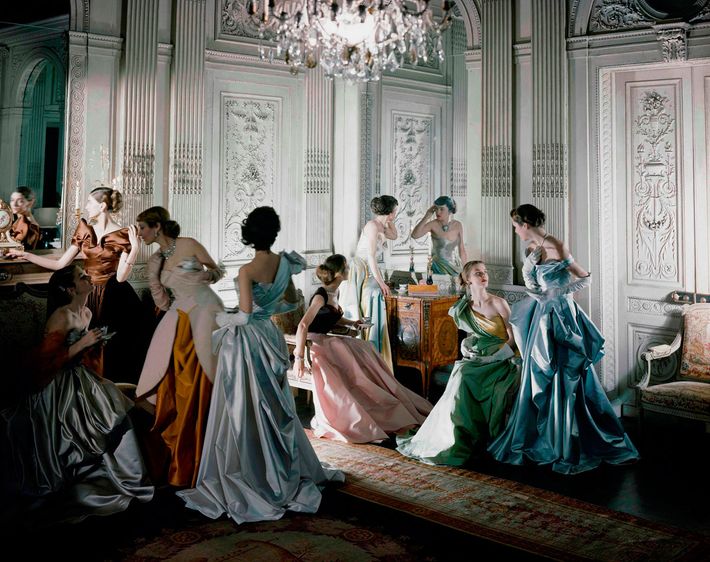 Charles James ball gowns, 1948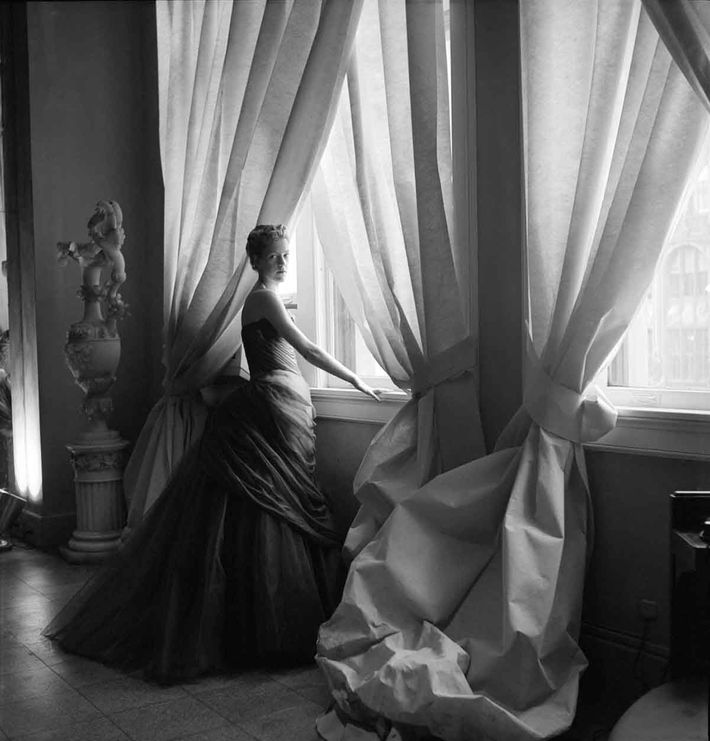 Nancy James in Charles James "Butterfly" gown, 1954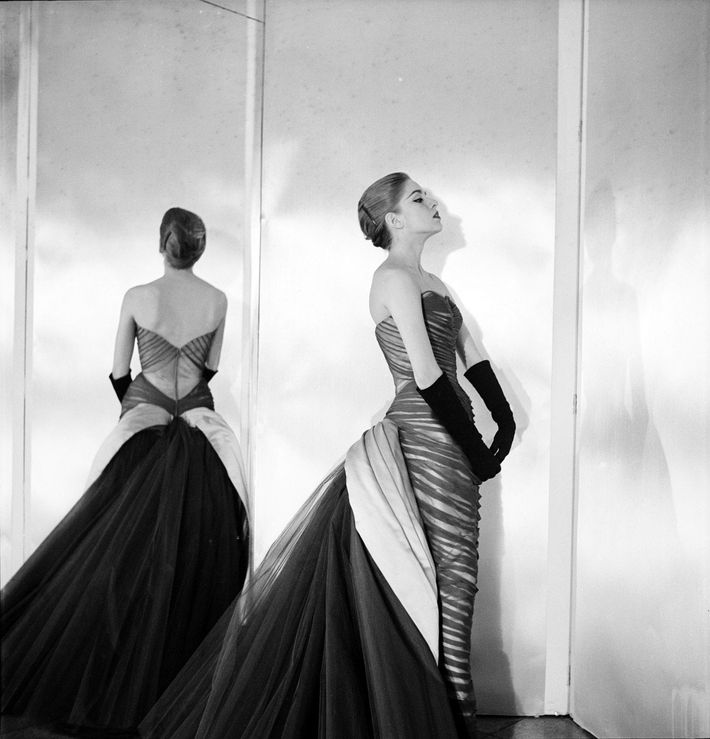 Nancy James in Charles James "Butterfly" gown, 1954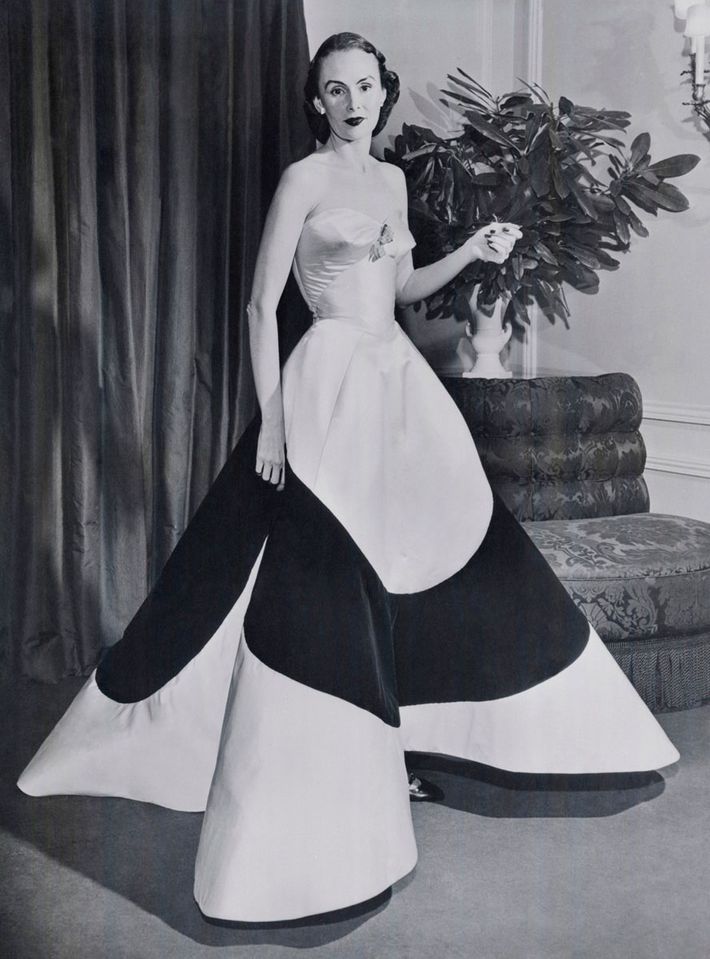 Austine Hearst in Charles James "Four-Leaf Clover" gown, ca. 1953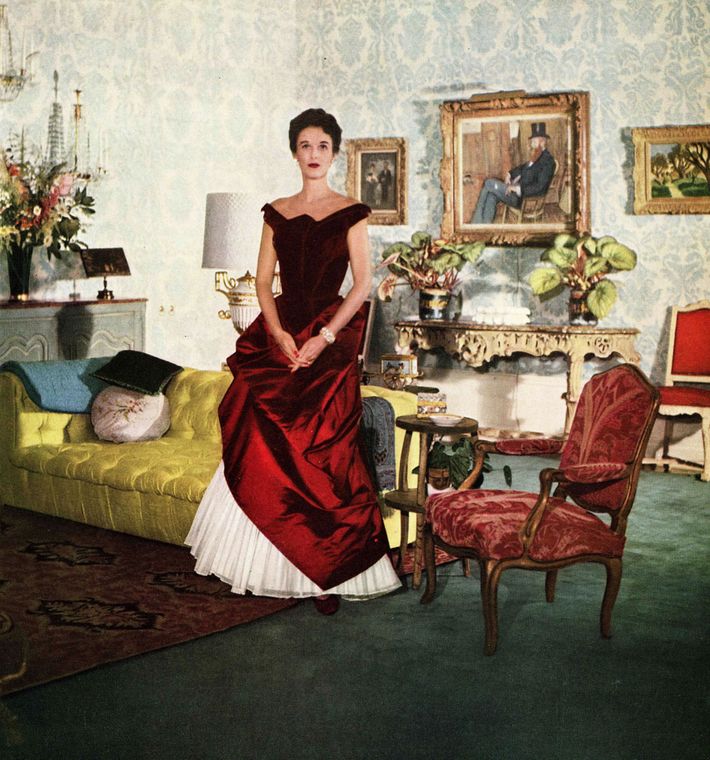 Babe Paley in Charles James gown, 1950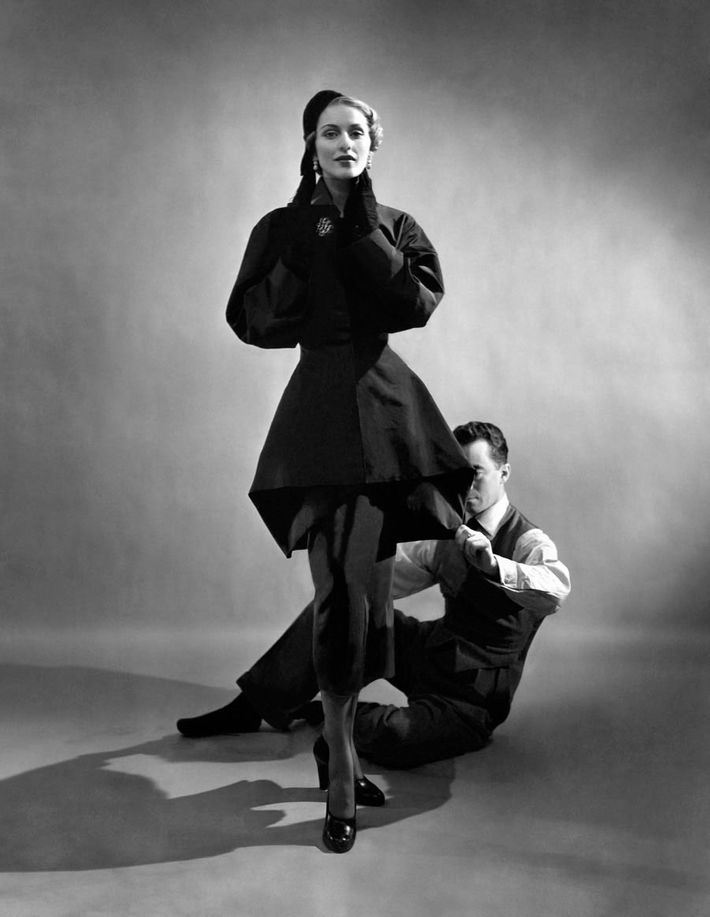 Charles James with model, 1948