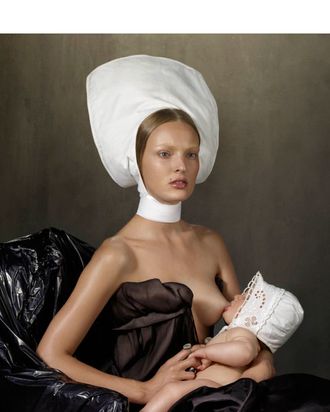 Meet Ymre Stiekema. She's 21 years old, Dutch, and posed pregnant in Vogue Netherlands last year. Now for Vogue Netherlands's October cover story, she completes the cycle of life by posing her breast in the mouth of a suckling infant. Set before a backdrop of greige, the result is half Vermeer, half Naked Breastfeeding Yoga Mom. It was "gefotografeerd" by Erwin Olaf.
Babies are the new bras. You heard it here first. If you want to wear babies but can't afford the real deal (they're investment pieces) there's a guy on Canal Street who sells knockoffs known as "kittens."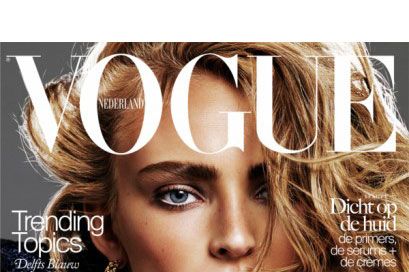 In other news, Vogue Netherlands gave Ymre's astonishingly cute baby a tiny Vogue romper.
* A previous version of this post misidentified the photographer. We regret the error.