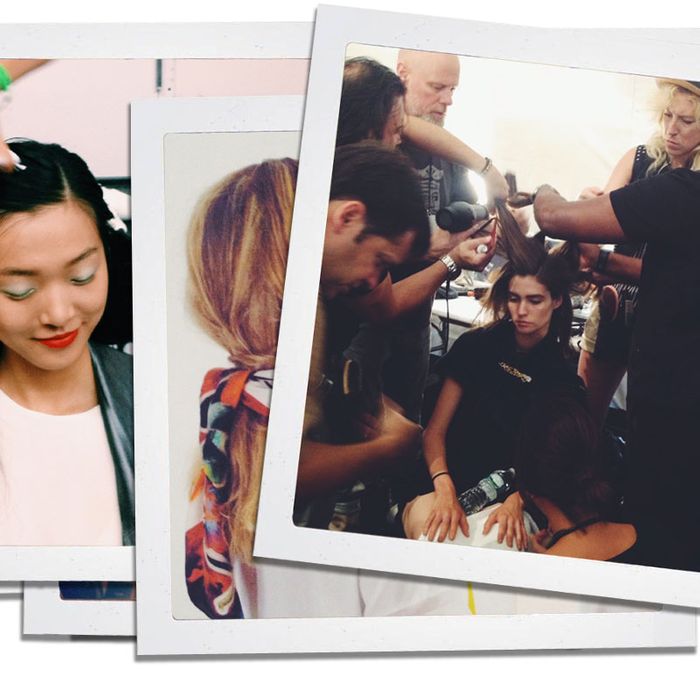 All week, we'll be going behind the scenes to figure out what, exactly, a normal woman can learn from makeup artists, hair people, manicure experts, and models (of course). Today,  lessons from BCBG Max Azaria, Honor, Creatures of the Wind, Tadashi Shoji, and Costello Tagliapietra.

1. Dry shampoo is not just for no-shower days. I typically reserve dry shampoo usage for the very end of a blowout cycle, but backstage at both Creatures of the Wind and BCBG, hairstylists employed the stuff to add volume and texture to clean (or clean-ish) hair. Standout products included Bumble and Bumble's revamped Pret-a-Powder and Kerastase's Powder Bluff.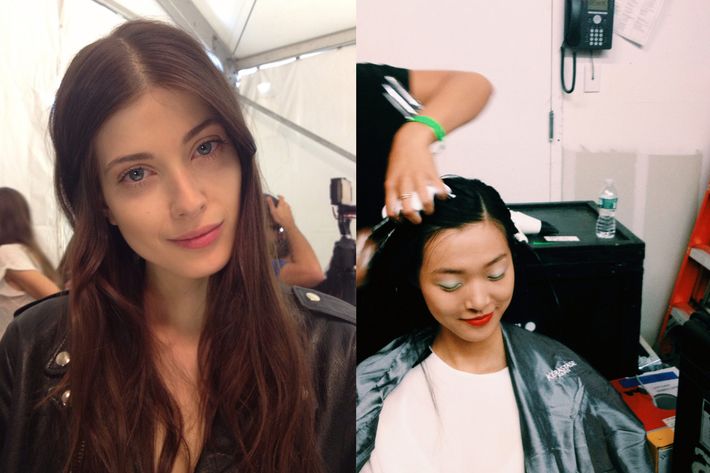 2. Lip gloss is poppin' again. Maki Roye used a clear lip gloss on all the models at Costello Tagliapietra today. A surprising choice, but the look was worlds away from my early-nineties Bonne Bell Lip Smackers associations. In a sea of matte lips, the wet glossy pouts really stood out as a sexy and simple alternative to color. Why bring gloss back now, Maki? Her answer: "Why not! It's time." Enough said.

3. Turn down that curling iron. While demonstrating how to create the tousled, loose ponytail at Honor, stylist James Pecis implored us all to turn down the heat on our curling irons — you can still get a curl without cracking heat up to 11.  Have you seen this video? The consequences are real, people.

4.  This magic nail trick. Everyone knows you can layer sheer polishes to build color, but Essie's Michelle Saunders loves to layer them over dark shades. A sheer top coat both removes the shimmer of the base color and actually makes the hue richer. It's magic! Saunders recommends navy, coral, or red for maximum impact.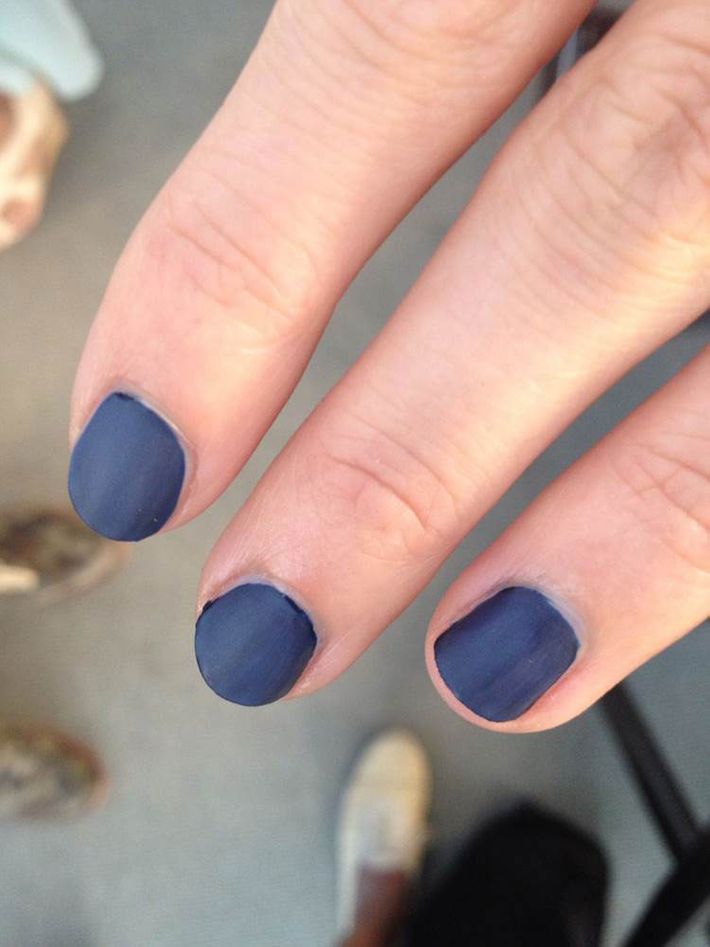 5. Your hair isn't the only thing that needs conditioning. Constant application and removal of mascara makes eyelashes brittle, damaged, and possibly nonexistent. Sephora makeup ambassador Val Gardner told new models at BCBG her secret to keeping eyelashes healthy and growing: Apply the eyelash conditioner Talika morning and night.
6. This is a new way to wear hair scarves. I loved this look from Creatures of the Wind. Similar to tucking your hair into your coat collar in that really chic way, stylists tied a printed scarf around the neck, catching the hair but allowing tresses to stay loose. An added bonus: Your neck will stay warm!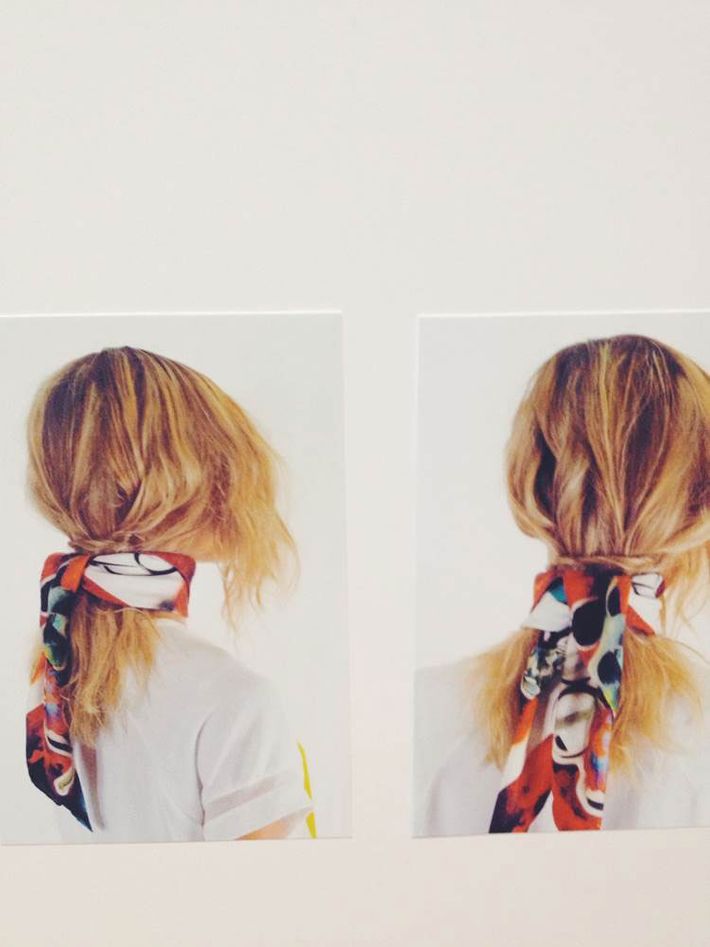 7. Everything in moderation, including moderation. When I asked models how they planned on staying sane and clear-skinned during the week, I got a range of answers. "It's about balance," said Larissa "Larry" Hoffman. "If I want a bit of chocolate, I have it. I have a glass of wine with friends every night. But I also eat fresh fruit and drink water." At Creatures of the Wind, model Tian Yi recommended music. Oddly, she prefers sad, quiet tunes to keep her energized on the runway.  Also, she never eats beef as she says it causes pimples. No beef, one glass of wine, sad music — I'll never survive.