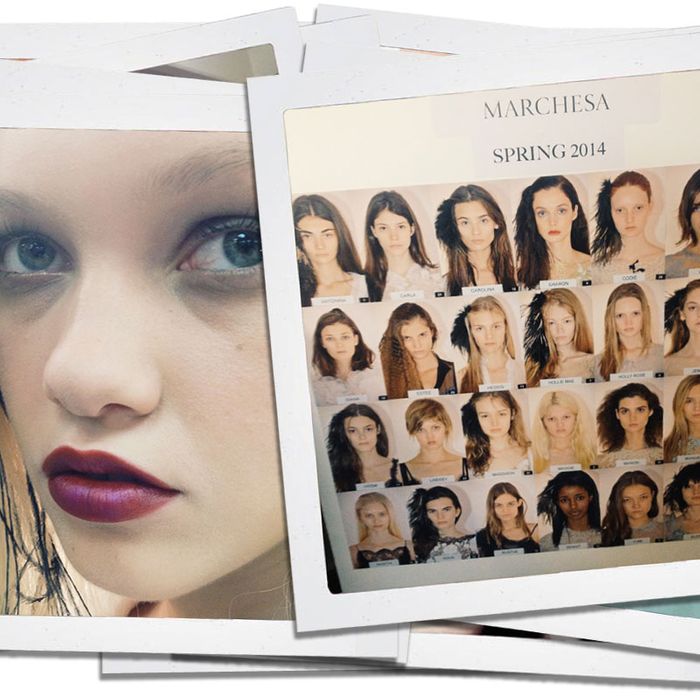 Fashion Week is officially over! We've learned so much from skulking around backstage and polling models, makeup artists, and the rest for their beauty secrets. Here's the final round of lessons from the whirlwind backstage visits to Elizabeth and James, Marc Jacobs, Marchesa, and Anna Sui.
1. Plum is already the new orange: It's been eight days of seeing orange on eyes, nails, and lips. And to be honest, I've got serious hue fatigue and it's not even spring yet. Thanks, Gucci Westman, who offered an alternative with this punky, spring-appropriate plum lip at Marchesa. Dark purple sounds like it's just for fall, but Westman blended two lipsticks together and added a layer of iridescent purple eyeshadow to keep it light for spring. We might have called the orange trend early, but we're team spring plum, now.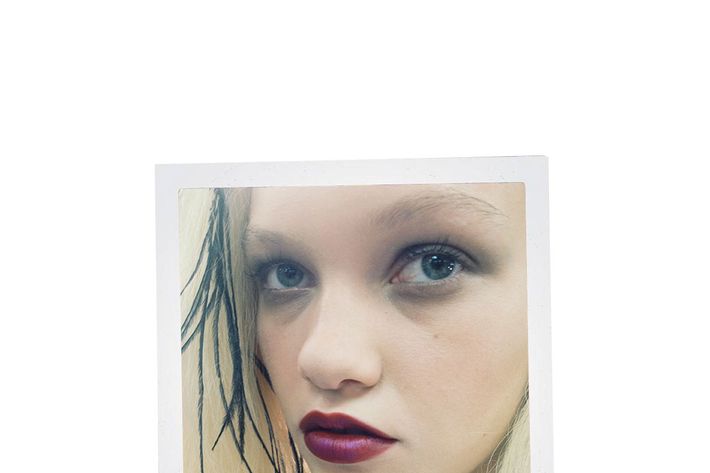 2. Ostrich feathers are best for hair adornment: To match the punky makeup at Marchesa, Odile Gilbert of Kérastase wanted to make party hair with edge. After giving the models a "natural, textured blowout," she glued black feathers to strands of hair, because, you know, punk can be fancy, too. But, don't think any old bird feather will do. Gilbert recommends using only the soft, downy feather of an ostrich because "it floats in the wind."
3. Have a bathroom backup plan: While backstage at the Lincoln Center tents during the day, I could never find a bathroom. After Day Three, I kind of just assumed there was some Narnia-esque VIP space, but no, it turns out I just kept walking past the long row of Porta Potties, not realizing they were bathrooms. But even my delusions of Fashion Week grandeur couldn't mask the natural properties of a row of bathrooms in a small space. I opted to sneak into the PJ Clarke's across the street.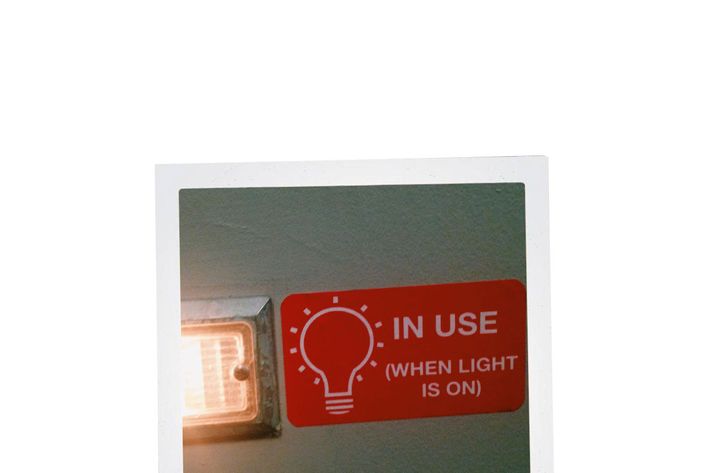 4. Side parts vs. center parts. I've always understood the importance of part placement when it comes to face shape. But at Anna Sui, where the hair was long, curly, center-parted elfin hair, I learned that a part also divides historical eras! When you're wearing hair big and curly, a center part is romantic, Victorian; a side part turns you into a disco queen, stylist Garren says. It's like a time machine in a comb.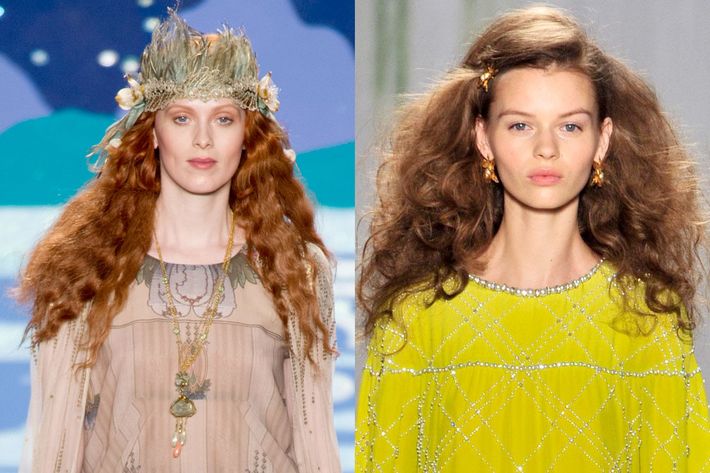 5. Impromptu backstage haircuts, the good and the bad: For the Elizabeth and James presentation, Mark Townsend gave models a sleek, textured, low ponytail. But the real hair magic happened when Mary-Kate Olsen sat down and asked for her first haircut in ten years. Townsend, who understands how to give girls that perfect imperfect cool hair, chopped off five inches. Mary-Kate looked awesome. I had to resist snapping an Instagram of her sheared hair on the floor. As far as impromptu haircut improvements go, this was in stark contrast to the improvised wig chop backstage at Marc Jacobs, where models wore platinum-blonde wigs, cut into a bowl cut. Stylist Guido used "scissors, razors, whatever we could find to cut" to get the uneven, choppy style. While he intended for the models to look like "that cool girl who cuts her own hair," I call this look "3-year-old who just discovered scissors."