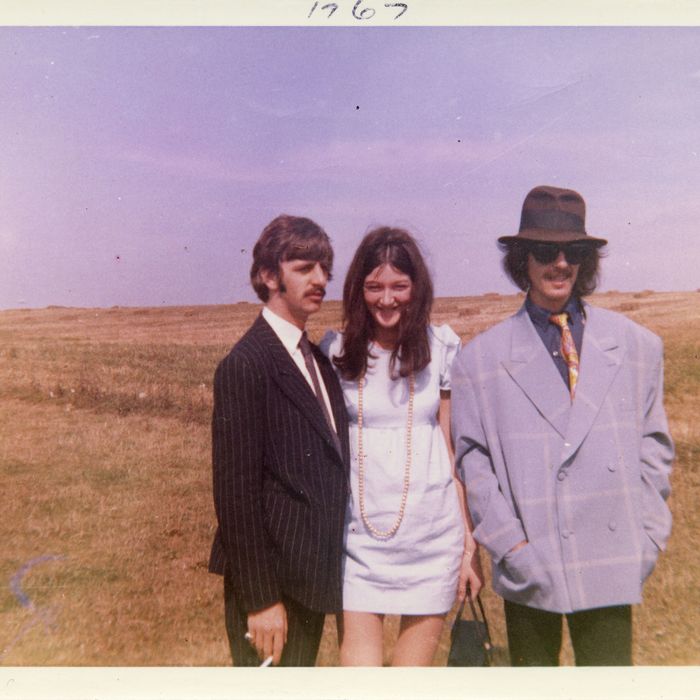 Photo: Courtesy of Magnolia Pictures
Good Ol' Freda, a new documentary about longtime Beatles secretary Freda Kelly, features a letter from the sixties: It's a handwritten note to Ringo Starr, requesting "a lock of hair," or perhaps "a piece of old toast or a bristle from your toothbrush."
That might sound bonkers, but it's just one of countless desperate pleas Kelly dealt with while managing the band's fan club in their heyday. Kelly was present for the birth of teenage fandom as we know it — long before Beliebers and Twihards, Kelly was the woman in charge of Beatlemania. Good Ol' Freda gives a glimpse of all that's changed about celebrity worship and all that's remained the same. As director Ryan White said in an interview: "We always joke, can you imagine a fan of One Direction receiving a piece of their hair via snail mail these days?"
Kelly was a 17-year-old Liverpudlian when she became the Beatles' secretary. Beatles manager Brian Epstein hired her because of her early devotion to the band: She attended nearly all of their shows at the Cavern, an underground club that notoriously smelled of rotten fruit from a nearby market. Kelly's role was both devout fan and gatekeeper. She responded to letters, supervised autograph books, and mailed hair clippings. And her dedication remained steadfast. "I didn't have a proper holiday until after I got married," she said in an interview with the Cut, looking back on her decade with the band. "Never crossed my mind. Funny, I never thought about it."
As a fellow Beatlemaniac, Kelly understood what the fans desired from the group. She says she hand-drew maps to the Beatles' homes for fans on pilgrimages — including instructions not to annoy the band members' parents. Though she said the foursome teased her (and their barber thought she was nuts) for collecting hair clippings to send to devotees, she dutifully aimed to fulfill every fan request. Except "nail clippings," she says. "I didn't really want to do that."
When young admirers got too fanatical, Kelly was there to calm them down. After a young stowaway boarded a ship from America to England and showed up at Paul McCartney's home, Kelly put her up for a week, allowed her to help out at the fan office, and then sent her on her way with some money for the journey back. "It was just a natural thing to do," she said.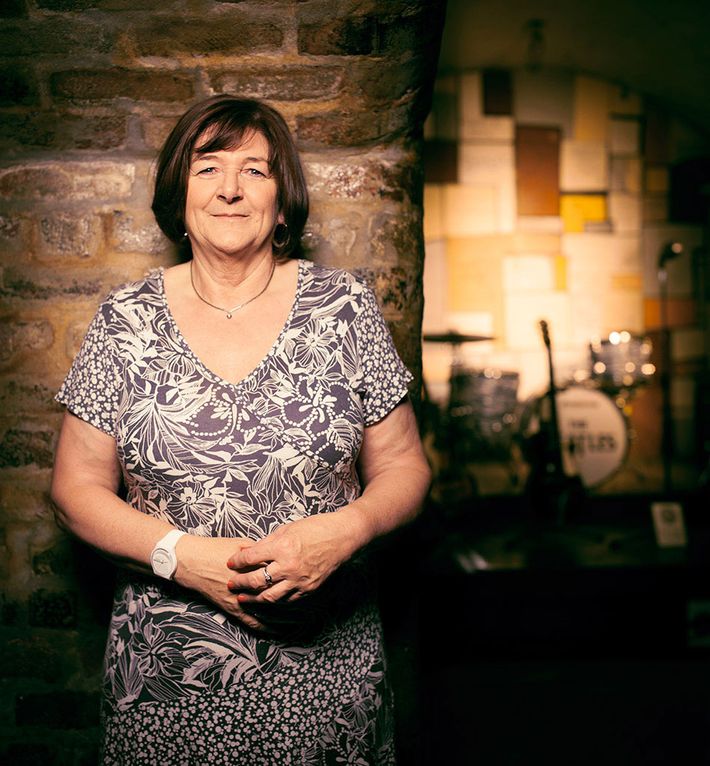 All the while, she guarded the privacy of four young men whom she'd grown to know intimately. "The Beatles had a gatekeeper who was extremely private by nature and also very protective of them," White explained. Kelly could control "what information got to the fans through the newsletter and chide the fans when they overstepped boundaries."
Fans would write in to complain about John Lennon and Paul McCartney's love lives — Yoko Ono and Linda Eastman were unwelcome interlopers in the fan universe — and in response, Kelly used one club letter to deliver a powerful chastisement:
Here at the fan club we believe that the Beatles deserve their separate and individual private lives, which should remain their business and no other people's. I'm sure both John and Paul will work out their problems in their own ways and they should be allowed to do so without the help or hindrance from millions of Beatle people.
Today's 24-hour tabloid news cycle makes it nearly impossible for stars to control access to their personal lives the way the tight-lipped Kelly managed to do. (Even her daughter says she hasn't heard the stories that Kelly carefully explains in the documentary.) While Beatles fans once waited for a monthly newsletter, today's fans insist on instant updates about a musician's new material or details about their latest romantic companions.
"It's all about immediacy now," says White, "and immediacy wasn't possible back then."
In keeping with Kelly's reliable discretion, Good Ol' Freda is light on scandalous gossip. Instead, it's a warm character study of a woman who saw teen idolatry up close. While standing over the four boxes that contain what's left of her memorabilia, Kelly notes that she might be a "millionairess" if she had kept everything. "I gave it all away, but I don't regret that," she says in the documentary. "I actually handed the stuff to Beatle fans myself."
Good Ol' Freda opened on video on demand, iTunes, and in Los Angeles last Friday. It opens in New York Friday, September 13.