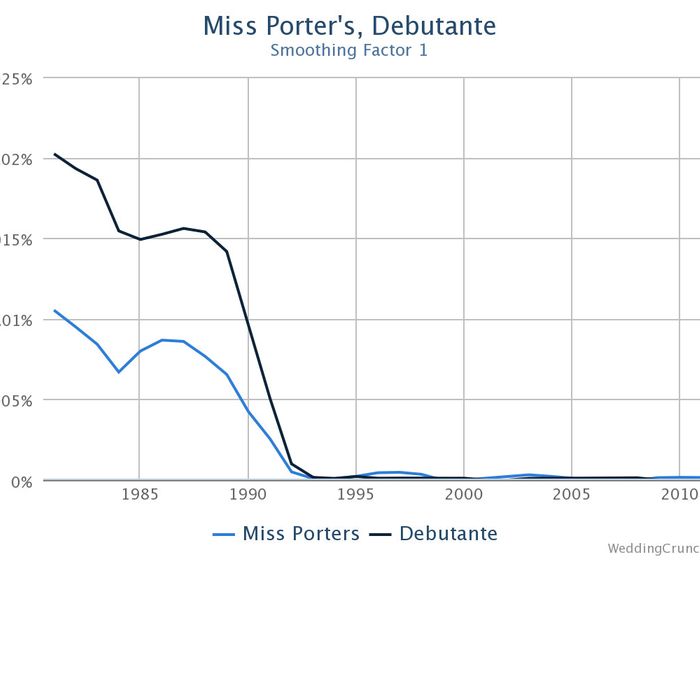 To satiate "a lifelong fascination" with the New York Times and a "statistical interest in various marriage problems," 29-year-old Todd Schneider poured 60,000 Times wedding and engagement announcements into a computer program and invented Wedding Crunchers, an app that charts the changing rates of Times' wedding words since 1981. Above, the plummeting rate of debutante and Miss Porter's references.
A Yale engineering graduate who quit a hedge-fund job last year, Schneider lives in Williamsburg and works on tech start-ups, including Rap Genius, where he published an annotated guide to Wedding Crunchers. Among the discoveries: Boarding-school references dropped sharply in the nineties, and 35-year-olds have appeared as frequently as 25-year-olds for close to a decade.
Here are four Weddings Crunchers discoveries the Cut enjoyed:
1. Though met online has been happening for more than a decade, Facebook has vastly outpaced online-dating references.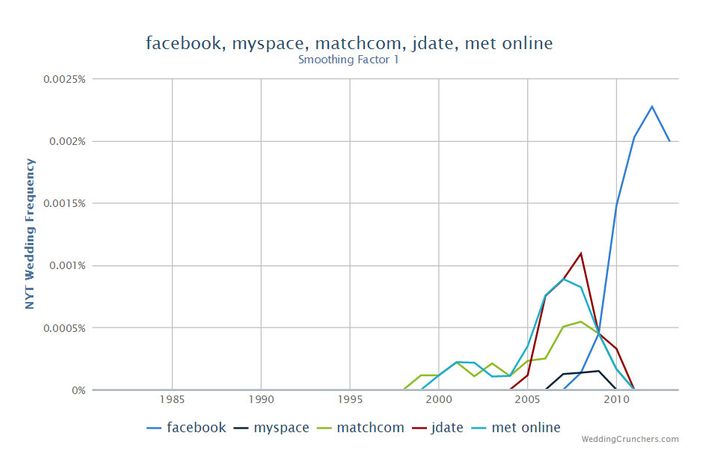 2. Of the seven reasons I can think of to get married, love held a lead until money briefly overtook it.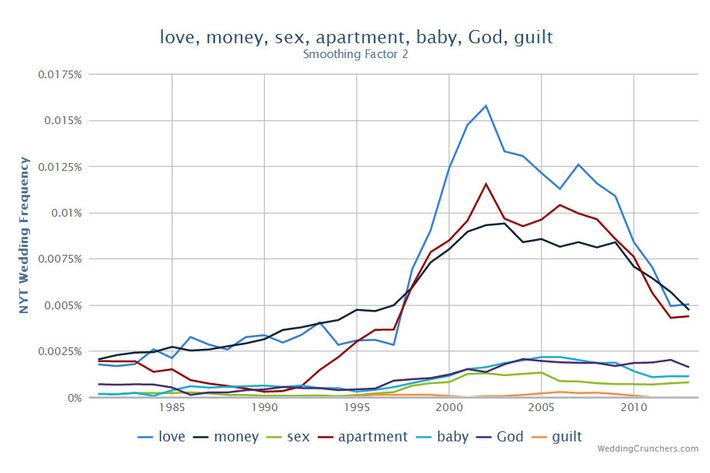 3. Teach for America is an increasingly central experience for yuppie young adults.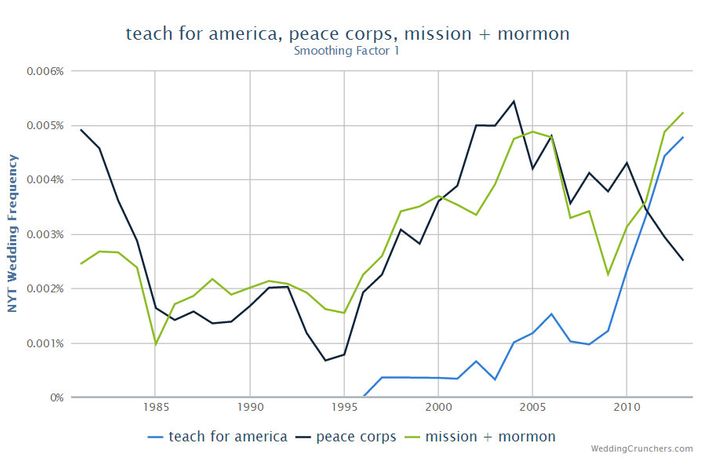 4. From Schneider's blog post: "Back in the early Reagan days, you were actually more likely to see a Republican mentioned in the weddings section than a Democrat," but the Democrats have been surging ever since.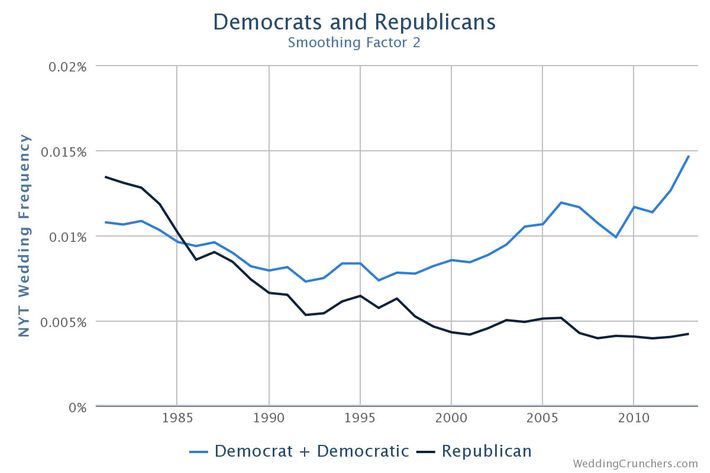 Though Wedding Crunchers' data suggests that Yale and hedge fund remain desirable attributes for New York weddings, Schneider is single. "Would be lying if I didn't say that before publishing this I wondered how it would affect my chances," he told the Cut by e-mail. "But do you think girls are more or less inclined to go out with the guy who overanalyzes the NYT wedding section?" More inclined, I assured him. Everyone loves weddings.