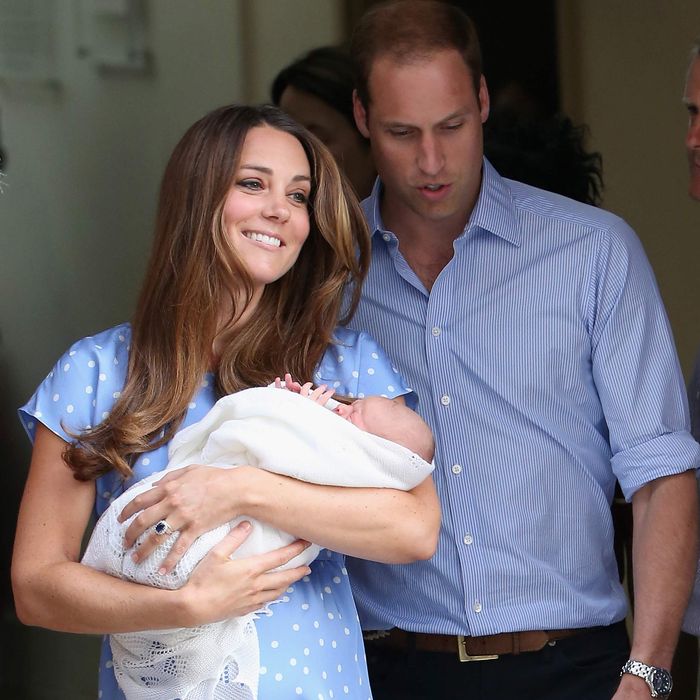 Prince George.
Photo: Chris Jackson/Getty Images
London's Evening Standard newspaper has released its annual "Power 1000" list of "most influential Londoners," and baby Prince George — who does not even have the puissance to control his own bowels — is ranked number 1. What this says about the structure of London society is yours to decide, but the royal infant did manage to create a run on swaddling blankets during his first week of life, so that says something, at least? The paper's official reasoning: "The eight-week-old son of the Duke and Duchess of Cambridge was chosen because he has become the capital's biggest global ambassador." That's a bullish statement, considering he is neither big nor verbal, and a bit insulting to London's mayor, Boris Johnson, who was bumped down to the number 2 spot despite these fabulous pictures of him riding a Barclays Cycle (London's version of Citi Bikes).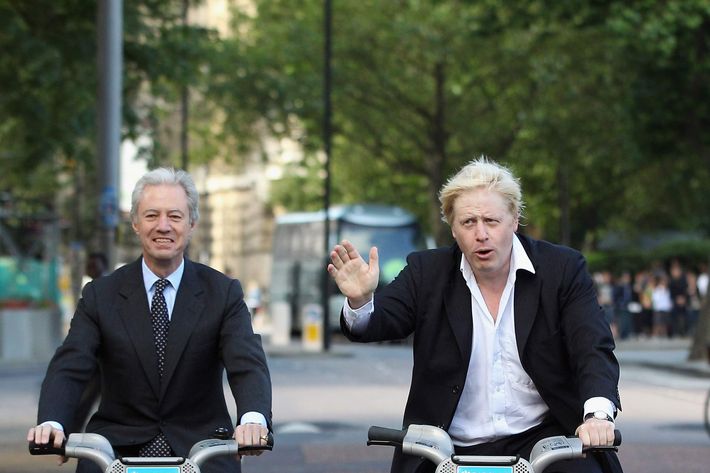 A great deal of little George's popularity arguably stems from the public interest in his mother, Kate Middleton, who comes in at number 7 behind a bunch of politicians, including David Cameron. Like her son, Middleton charms many while speaking very little, and also has the power to make merchandise fly off shelves simply by wearing it. Meanwhile, the prince's father, William, is tied at eleventh place along with brother Harry; they're closely followed by other famous Brits like Harry Styles, Cara Delevingne, and the queen herself. Anyway, such power lists are inevitably a bit ridiculous, but who can really fault them for inventing a reason to put the prince on their front page?