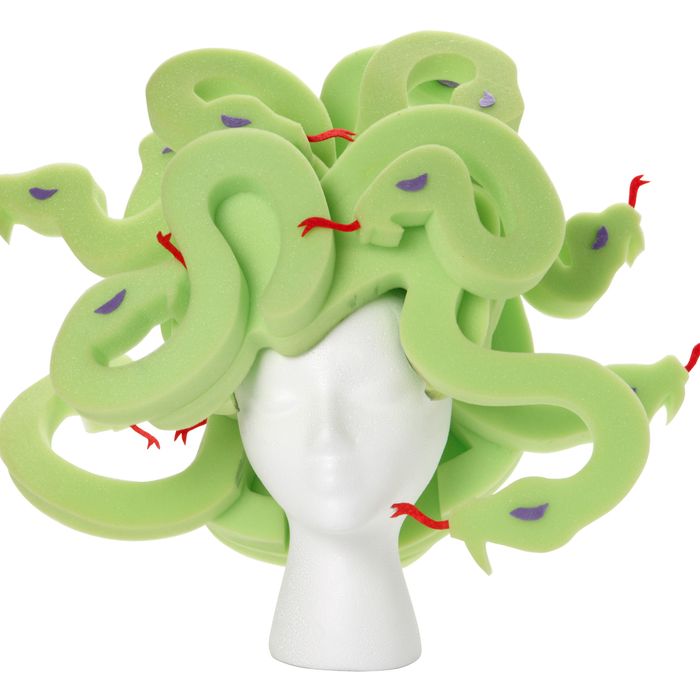 Chris March's "Medusa" wig.
Photo: Target
We interrupt our outpouring of New York Fashion Week coverage with an important announcement: Chris March, of Bravo and Beyoncé fame, is designing Halloween wigs for Target this fall! Yes, that Chris March, who lost to Christian Siriano in Project Runway's hair-raising fourth season but came roaring back with multiple appearances on Real Housewives and, finally, a Bravo spinoff show of his own (Mad Fashion, which aired for ten episodes last year). So take a break from drooling over clothes and shoes you won't be able to buy —  if you can even afford them — until next spring, and start planning your Halloween costume.
March is one of Bravo's greatest cross-pollination success stories (they've squeezed him into four different shows, counting Project Runway All-Stars), but his reality-TV fame is long predated by his costume-making career. Starting in the late nineties, he spent a decade designing outrageous hats, sparkly outfits, and wigs for the San Francisco–based Beach Blanket Babylon, which bills itself as "America's longest-running musical revue." Post-Runway, he landed jobs outfitting Beyoncé (which included wrapping her torso in hot plastic until it dried and molded to her body), Lady Gaga, and Madonna. As a sometime drag queen who admits to wearing wigs just to wash the dishes, it's no surprise he takes Halloween very seriously — he's just signed on as a keynote speaker at the 2013 Halloween National Convention.
We chatted with March over the phone last week about his new Target wig collection (appropriately called "Big Fun"), his tips for wig wearing, and what he'll be for Halloween.
Was it difficult to come up with wigs that are mass-market-friendly?
Actually, it was pretty easy. Target had looked at pictures of my work and were particularly interested in the big, over-the-top idea, which of course is one of my specialties. They gave me a lot of free range to come up with the styles, which are as outrageous as possible but still within the realm of the size and everything that could be sold to the public. I'm really happy that they're really fun and over-the-top, but they're still really easy to wear. And they're inexpensive — they're $20 or less — and they're lightweight. Each one weights around a half a pound. They're really my aesthetic and I'm thrilled that everyone will be able to buy them.
How did you come up with the idea to make them out of foam?
Well, I've made many, many, many large wigs in my career, and I've experimented with lots of materials to make them more fun and interesting and as big as possible. I like to use the lightest wig materials that I can. So, I started making wigs for myself out of foam, and when Target saw pictures of those, they were like, "Maybe this is the way we can make a really large-size-wig line [out of foam] that's wearable for everybody." And it's fun — you can just put one on and it can be your whole outfit, or you can dress it up.
Can the foam be compressed? Like, can you squish it up and stick it in your bag?
[Laughs.] I do not advise anybody to squish one of my wigs! I mean, I guess you could squish them a little bit. But they're not meant to be flexible.
As a wig expert, what can you tell us about wig don'ts?
I always tell people: Never wear anything that'll make them uncomfortable when you're trying to go out and have a good time. If you're going to put something on your head that is going to make you hot or heavy or unbalanced or something, you're not going to enjoy yourself. 
What's your favorite wig you've ever made?
I loved the Starlet wig in this collection. The bright-yellow blonde wig — it's perfect for dressing up like Marilyn Monroe. Every time anybody tries it on, it gets a big laugh.
What are your tips for recovering if your wig goes askew, or say, gets caught in a fan?
Whenever I've had a wig fall off, I've just played it off like I meant it to happen. Just keep a good sense of humor about it.
Have you personally worn all these wigs?
Oh, absolutely! I was the first to try them on. When we were developing these, I did put them on at home and wear them for a couple hours, just to make sure the balance was right, and that they're not too hot or anything. I definitely test-drive every wig.
What did you do while you had them on? Make dinner?
Oh, watch TV, do the dishes, all the good things. But wearing a wig.
Do you incorporate wigs into your personal wardrobe often?
When I dress up in costume it always starts with the wig for me. Big wigs and big headpieces are so fun, and they give you confidence and make you feel powerful. That's why we're calling the line "Big Fun" for Target, because I'm really excited that they are so big. We made them as big as we could and still fit them in the store.
What are you going to be for Halloween?
I'm going to be wearing the Greaser wig, but I'm not going to tell you what I'm wearing it with.
Can you picture any of your celebrity clients wearing one of these?
Hmm. I should've pictured Meryl Streep in one of these. I worked with Madonna a long time ago, so it's pretty easy for me to imagine her wearing the starlet wig. I don't know if Beyoncé would ever take off her wig to put on one of mine.
Click through our slideshow to see Chris March's "Big Fun" collection for Target, available on September 15.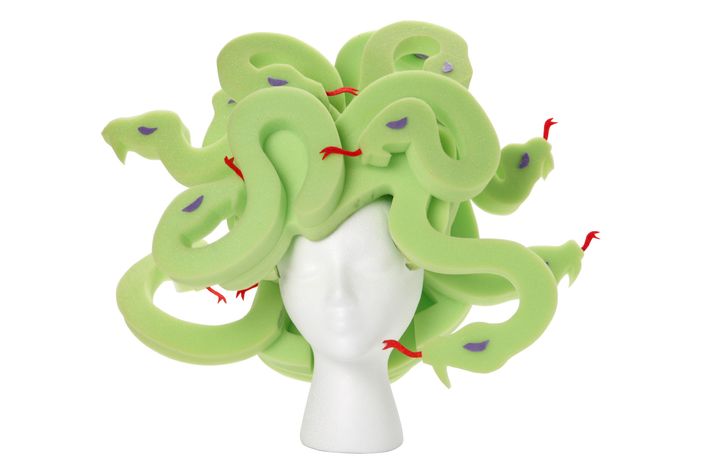 "Medusa," $20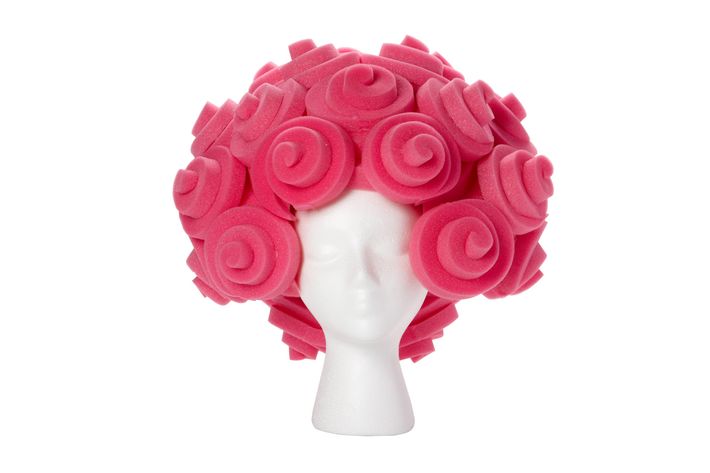 "Afro," $20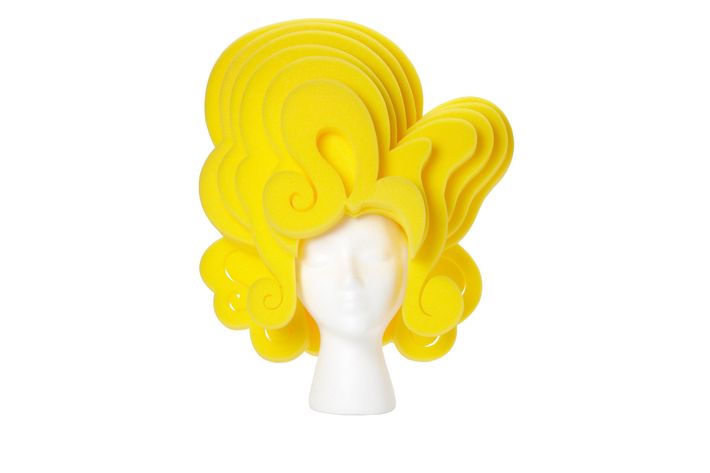 "Starlet," $20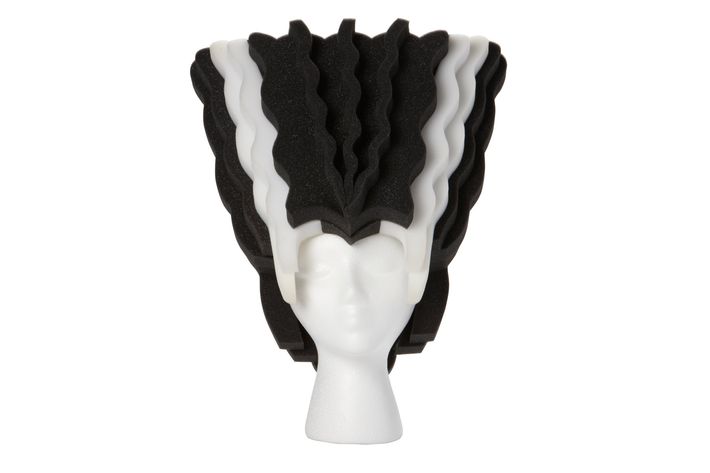 "Monster Bride," $15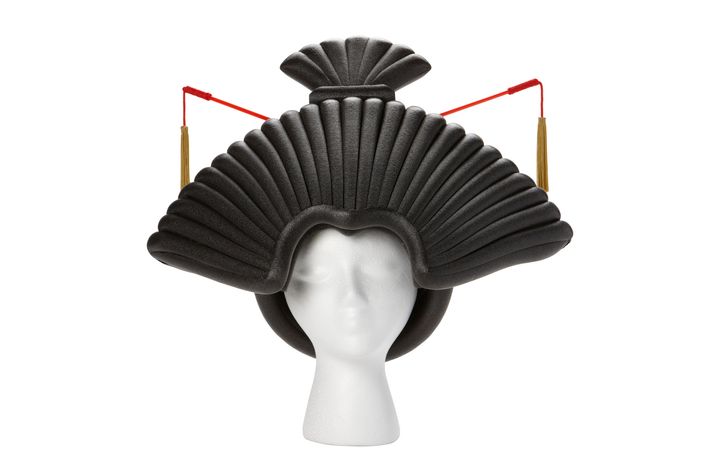 "Geisha," $18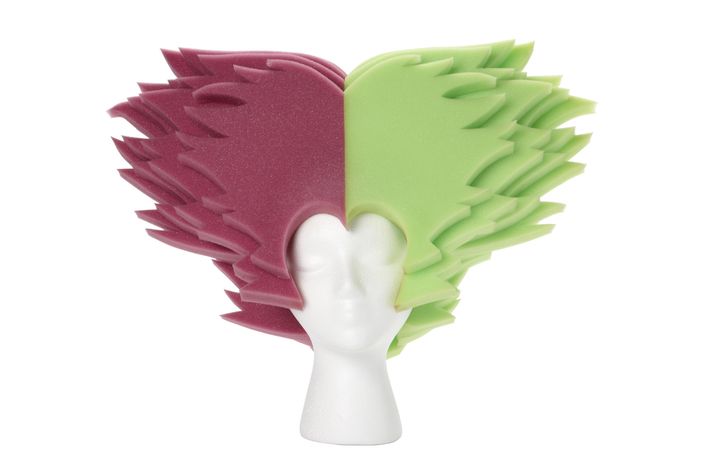 "Witch," $18
"Mohawk," $15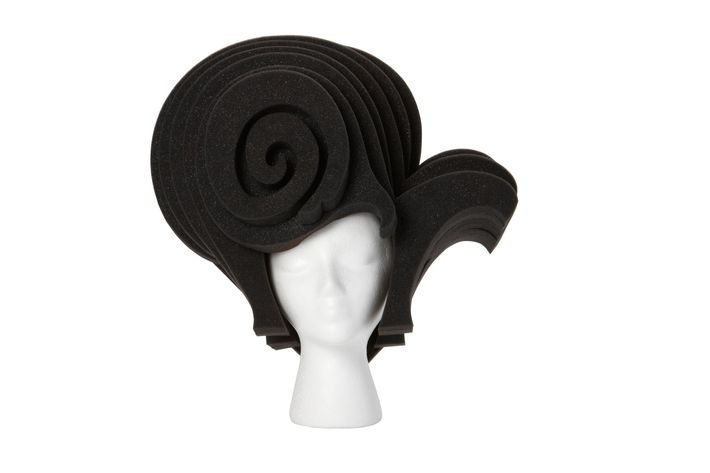 "Greaser," $15