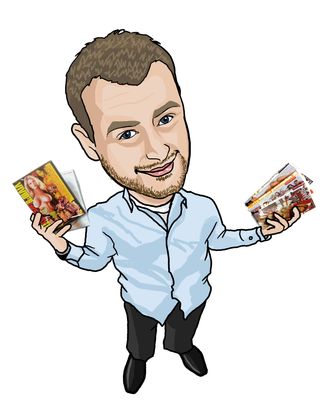 Photo: Courtesy of Mike Kulich
Moved by the plight of gay Russians, pornographer Mike Kulich decided to give back in the only way he knows how: making porn. The 26-year-old son of Russian immigrants and owner of adult-film company Monarchy Distribution, Kulich founded Boys Town Studios, a nonprofit that will produce and distribute gay pornos, then donate all proceeds to LGBT charities. Boys Town announced its first two releases today. One is a porn parody called "Put It in Putin," involving Vladimir Putin riding through Siberia on horseback with a muscle-bound bodyguard. "If you don't hear from me, the KGB got me," Kulich jokes.
In an interview with the Cut, America's first-ever nonprofit pornographer discussed money, PR stunts, Anthony Weiner, and the generosity of Sasha Grey's ass.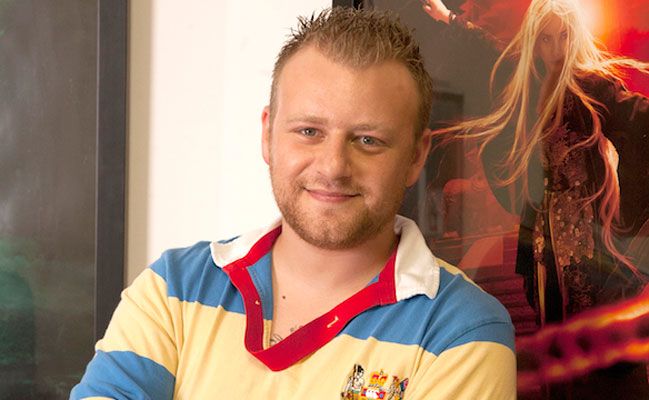 Tell me about Boys Town Studios.
My company has about fifteen different studios that we produce and distribute. Straight, lesbian, transsexual, black, interracial. But we'd never done a gay studio before. Then I started reading about what's happening now to gay people in Russia; it seemed like what happened to my parents. I'm first-generation American. My parents fled to escape communism and anti-Semitism. So I didn't want to see history repeated, I wanted to try to help. And the only way I know how is by making porn!
So we have our lawyers working now to create a full-on nonprofit. When we produce the movies and put them out — on broadcast, DVD, and video on demand — everything after our production costs will go into the nonprofit. We're going to staff the nonprofit with two to three people, and they're going to find charities to donate the profits to.
You've had trouble turning porn into charity before, like when the National Education Association rejected proceeds from Sasha Grey's Anal Artist.
That was the first movie I ever put out, right after I started my company. We wanted to be charitable, but the NEA said they didn't want to be affiliated with her. Then we got a letter from U.C. Davis's Popular Culture Institute saying they would be more than happy to take the donation, so we gave $4,000 or $5,000 to them instead. When we started our transsexual studio, we donated the VOD [video on demand] profits to the Center for Transgender Equality.
And then there are run-of-the-mill, funny publicity stunts, like any porn company. I have a movie coming out next week called "Don't Pull Out." We're donating 15 percent of the profits to Anthony Weiner.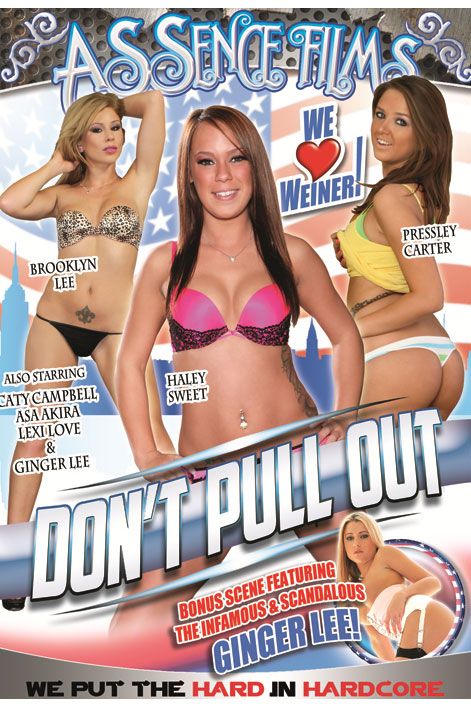 There was this guy in Detroit named Earlie Johnson. Someone broke into his house and stole his TV and all his porn. So we replaced his collection with 300 movies, and gave him and his wife tickets to go to the AVN Adult Entertainment Expo in January. He loved it!
What do you think of the argument that children, charities, and politicians shouldn't enjoy the profits of porn?
I think the whole country is corrupt as it is. You want to take money from the Koch brothers? I don't see how porn is a big deal. Sure, it's taboo. But I do licensing deals with Showtime. Our clips are in that new show Ray Donovan; there's a scene in episode four where Jon Voight is holding our movies. Anyone who doesn't accept money from porn is standing against something that's already part of society. A show with Philip Seymour Hoffman in it is licensing our content next. There's a lot worse you could accept money from.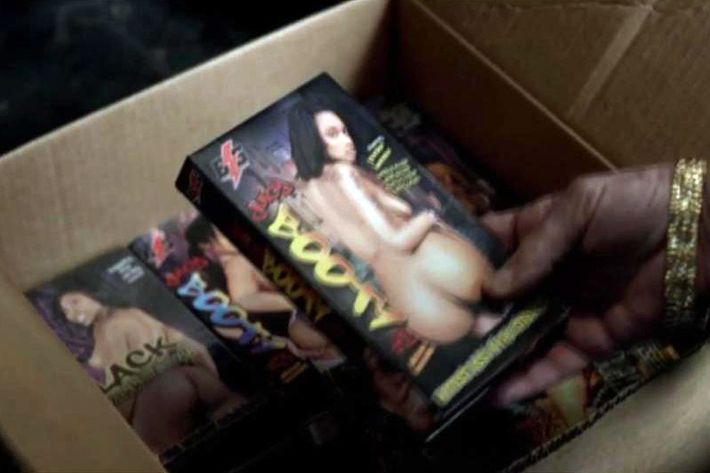 How much money do you expect Boys Town to make?
It depends. Porn isn't what it used to be, with the prevalence of Tube sites, and free porn sites, and piracy. But the business model of a nonprofit makes it a bit of a different story. Regular porn, people want to watch for free. But if they know the money they're paying is going to a good cause, they might actually want to shell out for that product. Based on the feedback we've gotten so far, there are people saying, "I've never paid for porn, but I'll pay now." My goal is to raise as much money as possible.
How did you get into porn?
If you go way back, I got suspended in high school for stealing all my dad's Playboys and selling them from the trunk of my car in the school parking lot.
You were like the thief who stole Earlie Johnson's porn! Was your dad mad?
Not really. He forgave me.
Do you have kids?
I have a 3-year-old son. I was just in Colorado with him, in the Rocky Mountains for a couple of weeks. I got back yesterday.
What would you do if he stole your porn, then sold it out of the trunk of a car?
I would ask for a cut.