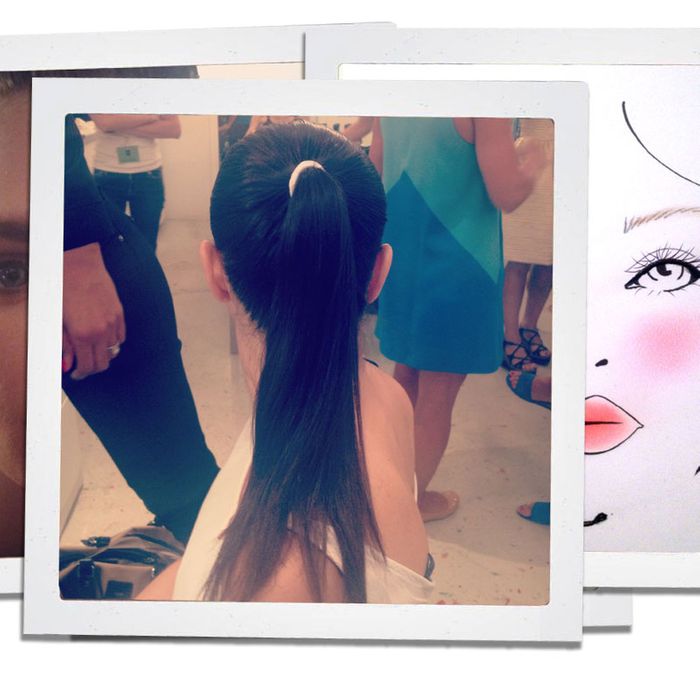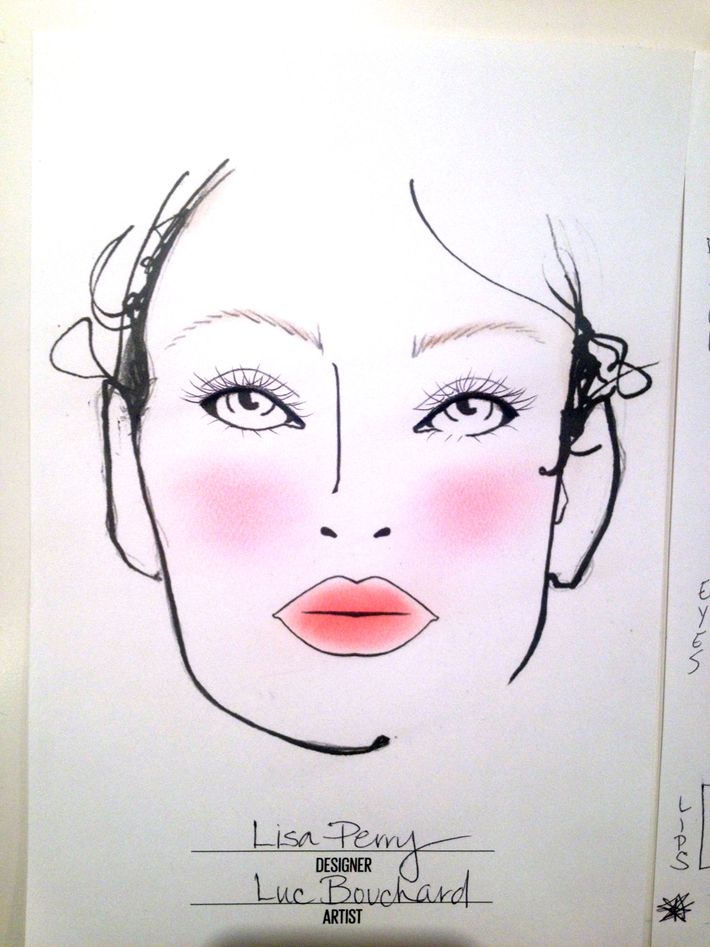 All week, we'll be going behind the scenes to figure out what, exactly, a normal woman can learn from makeup artists, hair people, manicure experts, and models (of course). Herewith, lessons from yesterday's backstage at Lisa Perry and Veronica Beard.
1. Skip mascara. To enhance eyelashes without mascara, just apply a thin line of black cream eyeliner right at the lash line and smudge with a Q-tip. You don't need to apply a thick line of eyeliner, according MAC makeup artist Luc Bouchard, who told me this at Lisa Perry.
2. Ponytails are actually hard. The perky, casual ponytail created by Frederic Fekkai's team for Lisa Perry's tennis-themed SS14 collection may seem like a totally effortless hairstyle, but it actually takes a blow-dryer, a curling iron, three different products, and two different kinds of hair ties to accomplish.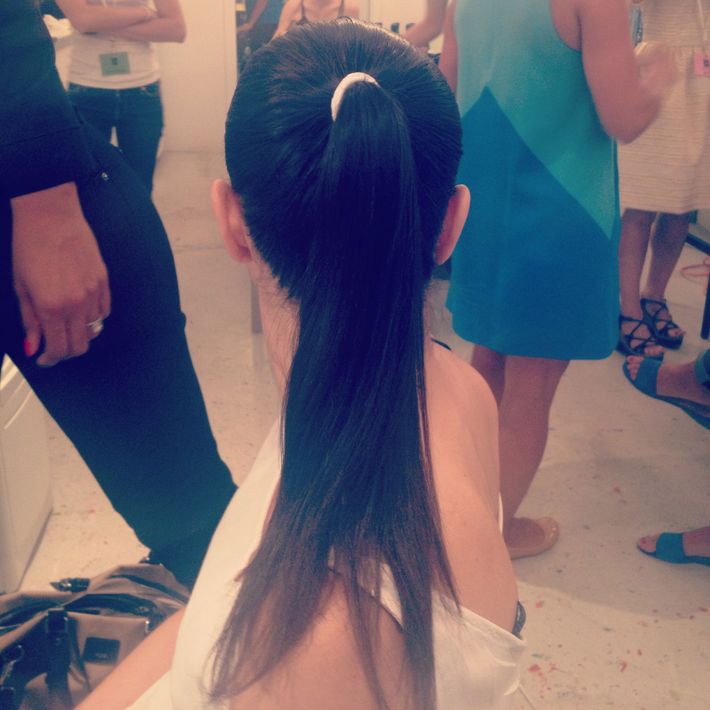 3. Essential Oils for Your Nails. According to Essie nail artist Casey Herman, who created the nails for Vanessa Beard, the fastest way to remove nail polish is to use 100 percent pure acetone, with a little bit (a drop or two) of vitamin E oil or jojoba oil added to protect the skin.
4. Keep foundation away from your lips. To contrast with the bright colors at Veronica Beard, the makeup was all about gritty, earthy neutrals, including a smoky eye comprised of earth and espresso eye shadows. To match, Bobbi Brown's Marc Reagan opted for a cocoa lip, which might be the go-to nude for spring-summer (but we're just getting started here). His one tip: Do not apply foundation to lips first to help even out lip tone; the color will just look milky.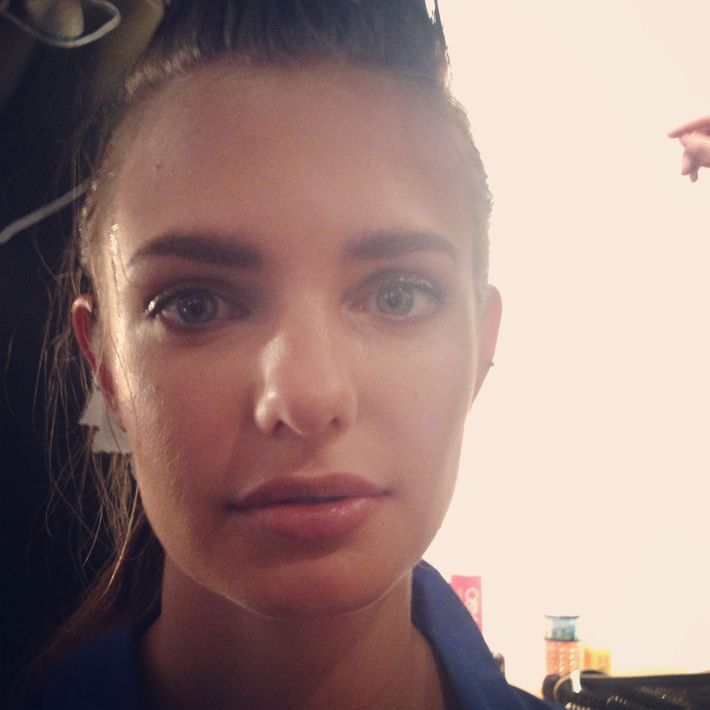 5. And, uh, the models are really naked. Owing to the pre-show time crunch and a general sense of security about their bodies, it turns out that models get, like, really naked backstage (which was a surprise to me). Like. Really naked. In really small spaces where it's often difficult to squeeze by without getting really intimate with their nakedness. But, when they are dressed, leather seems to be the go-to in off-duty-model fashions at the moment — I saw so many people backstage lounging in leather leggings, leather skirts, leather vests, etc. Noted.