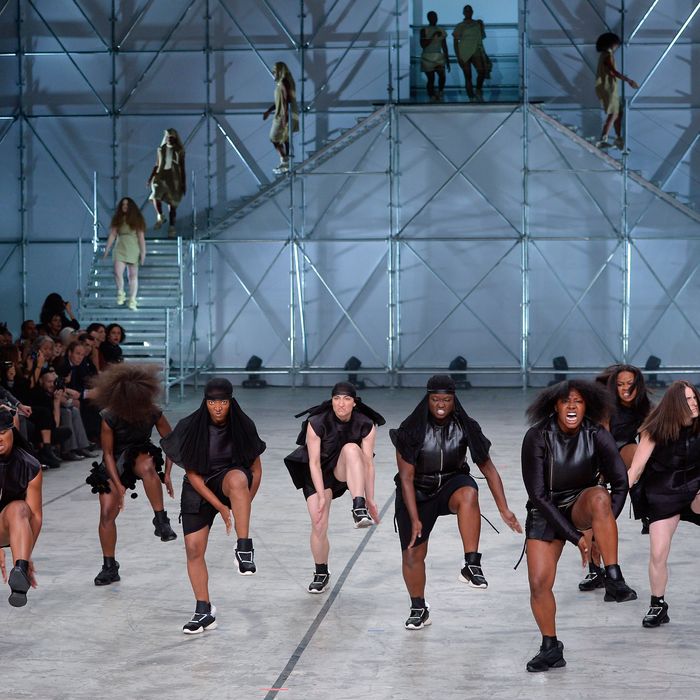 Performers at Rick Owens.
Photo: MIGUEL MEDINA/AFP/Getty Images
Instead of hiring normal runway models to present his spring collection today in Paris, Rick Owens recruited a step team to perform a full routine on the catwalk. Two separate groups stomped out, the first dressed all in black and the second in tan, with matching high-top sneakers and do-rags. The audience reacted the way anyone does when something cool happens at a fashion show: They Instagrammed and tweeted in such a frenzy you'd think they were witnessing a UFO. See footage here.
Even Lenny Kravitz was impressed.
According to the L.A. Times' Booth Moore, Owens recruited the step dancers from American sororities, but more details about their origins are forthcoming.
Sometimes these out-of-the-box presentations can feel gimmicky, but this one was a breath of fresh air, particularly at this point in the season when all these wan, exhausted models start blending together. It also illustrated how well these clothes move. If only more designer pieces could survive high-kicks, fearsome stomping, and exuberant conga lines.