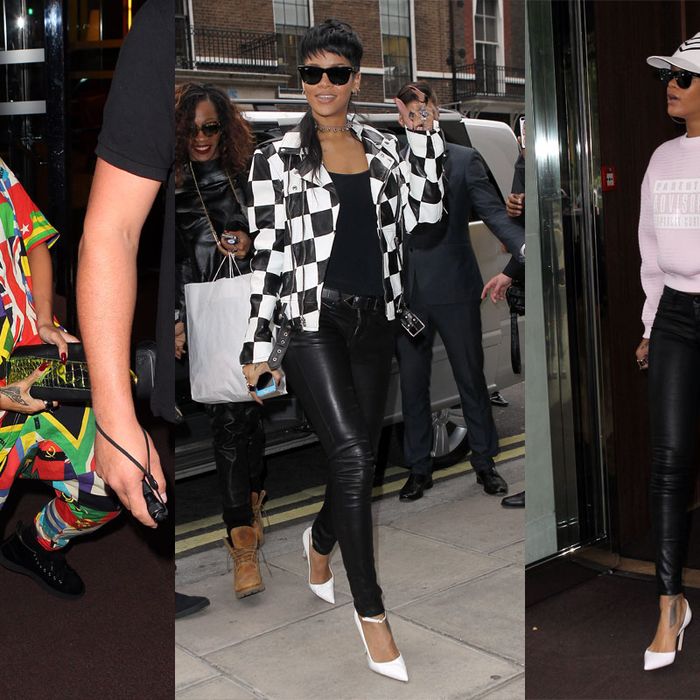 Rihanna's three looks.
Photo: Splash News, Getty Images, Getty Images
Rihanna is in London today, busily publicizing her River Island collection, but her wardrobe is overflowing with so many free new clothes that she just HAD to change outfits three times in twelve hours. The most impressive one is her custom-made Alexander Wang look, immediately recognizable by the "Parental Advisory" logo that was all over his runway at New York Fashion Week just four days ago. But the most interesting ensemble of the three, by far, is the one involving Vivienne Westwood's green penis purse, which obviously called for graphic hand motions, tongue-waggling, and air-humping on Rihanna's part (because how could she not?). And voilà, you'll have "Fresh Off the Runway" stuck in your head for the rest of the day. You're welcome.