Rihanna's Presence Felt at Adam Selman's Fashion Week Debut
Photo: Slaven Vlasic/Getty Images
Rihanna did not attend Adam Selman's first-ever Fashion Week presentation yesterday, despite our hopes to the contrary, but every piece in the collection looked like it was designed with her in mind. Packed into a tiny gallery in the West Village, attendees elbowed their way past trays of giant chocolate truffles (much appreciated) to see the models, who stood before giant fans and fluorescent lights, their hair swept back in giant headbands and their faces caked in sparkly eyeshadow and hot-pink blush. On our way in, we spotted Natasha Lyonne having an animated discussion with one of the publicists about which pieces she wanted to order: "I'll just e-mail you a list!" she said merrily.
As promised, the clothes were sporty-looking and would require a pop-star-level ego to pull off. The show notes cited two references: photographer Francesco Scavullo's Cosmopolitan magazine covers from the seventies, and a 1981 HBO special on supermodels titled "Beautiful Baby, Beautiful." One bandeau top, tied at the front with an enormous taffeta bow, will surely be worn by Rihanna any day now.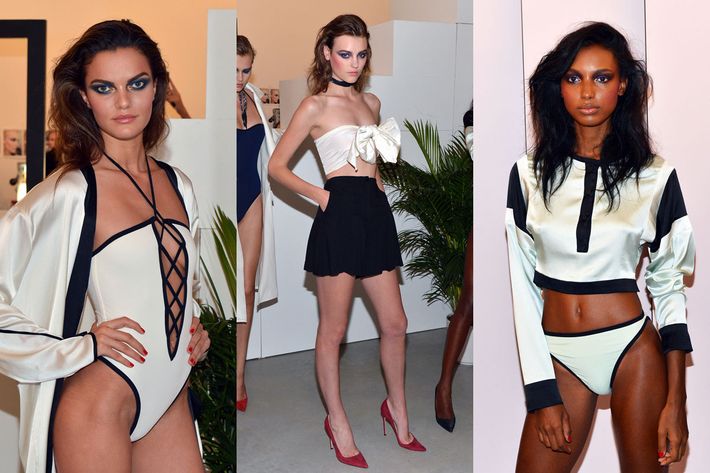 The overall vibe was that of sexed-up athleticwear, with multiple crop tops with rugby-inspired snap closures, rendered in jade green and dusty-pink satin, and a racy one-piece swimsuit a with lace-up front. It was hard to tell whether some of the clothes were meant to be worn out of the house, like the skimpy rompers and silky kimono robes. But there were some practical pieces, too, like a nice twill trench coat and cute silk baseball tees. A pair of voluminous, color-blocked palazzo pants looked ripe for an edgy fashion shoot, and the enormous pastel-colored backpacks seemed useful for, well, backpacking.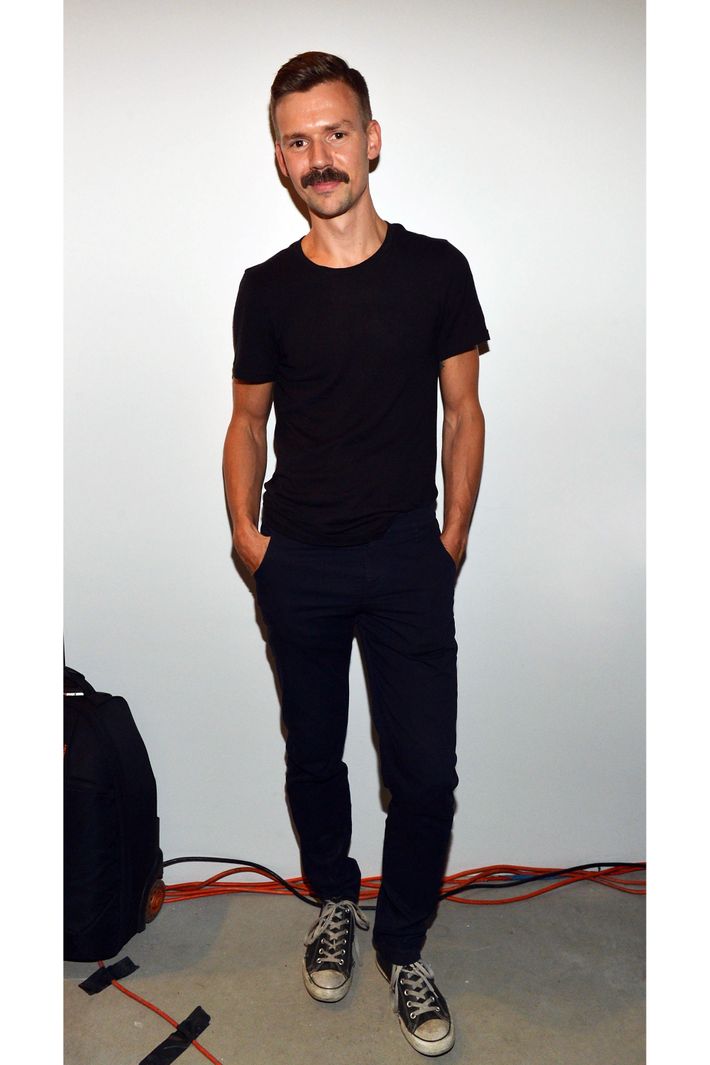 Overall, it was a good maiden voyage, and Selman was wise to keep it small and tightly edited. The pieces definitely were a step up from the River Island collection he co-designs with Rihanna, but still had a similar flavor. It'll be interesting to see which retailers pick them up.