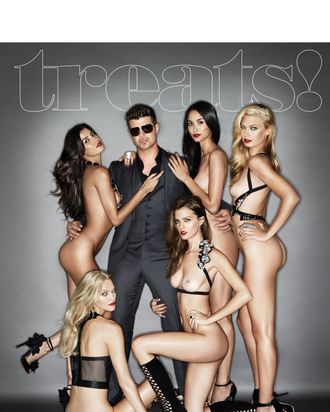 Does clothed Robin Thicke pose with naked ladies because it's his personal brand? Or is he suffering from a rare neurological disorder wherein he mistakes naked ladies for lint rollers, in the manner of The Man Who Mistook His Wife for a Hat? He rubs them all over his body because he wants his three-piece suits to look sharp.
Treats! magazine celebrated its Robin Thicke issue last week, and images from the photo shoot are now online. They show a fully clothed Thicke rubbing against five women who are all-the-way naked, right down to their vaginas. Thicke says he enjoyed the experience:
I've done some topless photo shoots before but never completely nude. It was very sexy and I like that. At first I thought, "Okay, let's just do topless" … but, again, my wife and her friends were like, "No way … go all the way." I think we definitely pushed the envelope.
Inside the magazine, he rubs his face against multiple female butt cracks. Won't somebody help this poor man? He knows not what he does. He thought their butts were envelopes. He was only trying to read the letter inside.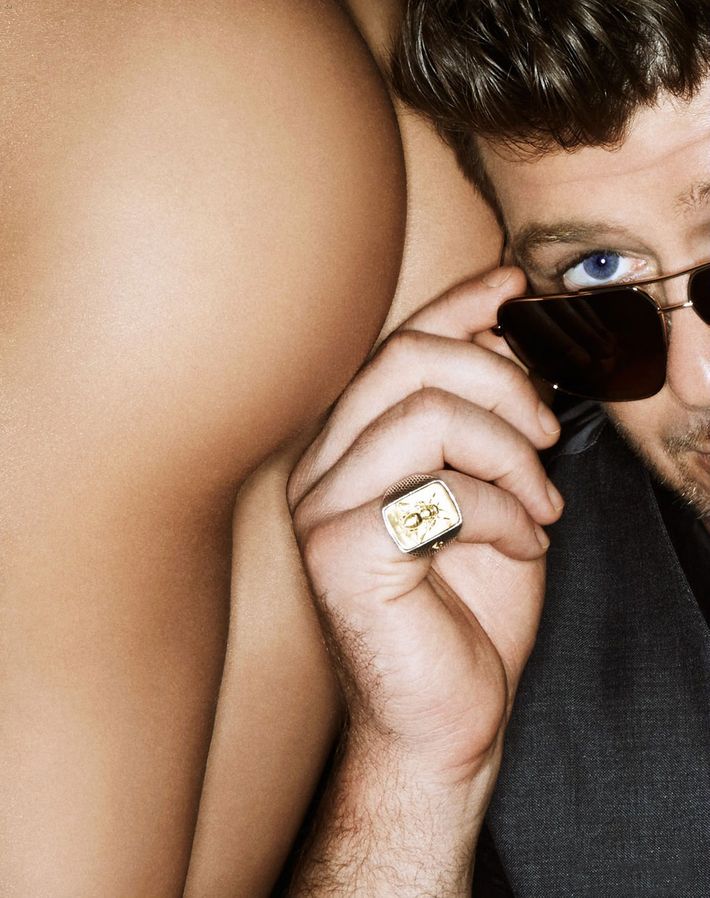 He thought their butts were seashells. He was listening for the ocean.