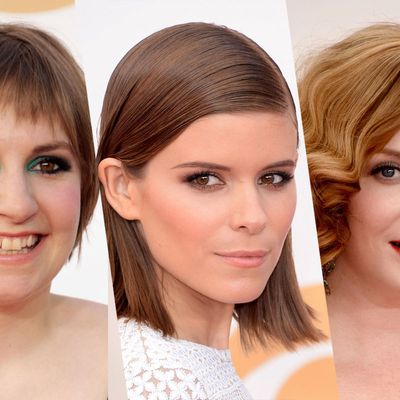 Usually, when watching the red carpet, we just want our hair to look like Connie Britton's. But this year, we were digging the versatility of all the pixies, bobs (faux and otherwise), and shoulder-dusting chops that were on the red carpet last night at the Emmys. From Elisabeth Moss's edgy blonde pixie cut (which had nothing to do with Miley Cyrus's edgy blonde pixie cut) to bobs and lobs inspired by various eras, short hair offered the most inventive and diverse variations on chic. Click through the slideshow for the best short hairstyles from the 2013 Emmys.
Elisabeth Moss
Hairstylist Alex Polillo was inspired by Michelle Williams's "modern tousled" locks from her Louis Vuitton ads. Though we can't ignore similarities to another famous blonde cut, Moss insisted that her style predated the Miley. Maybe if Moss had twerked with giant bears instead of delivering two Emmy-nominated performances, we'd be calling this the "Mossy."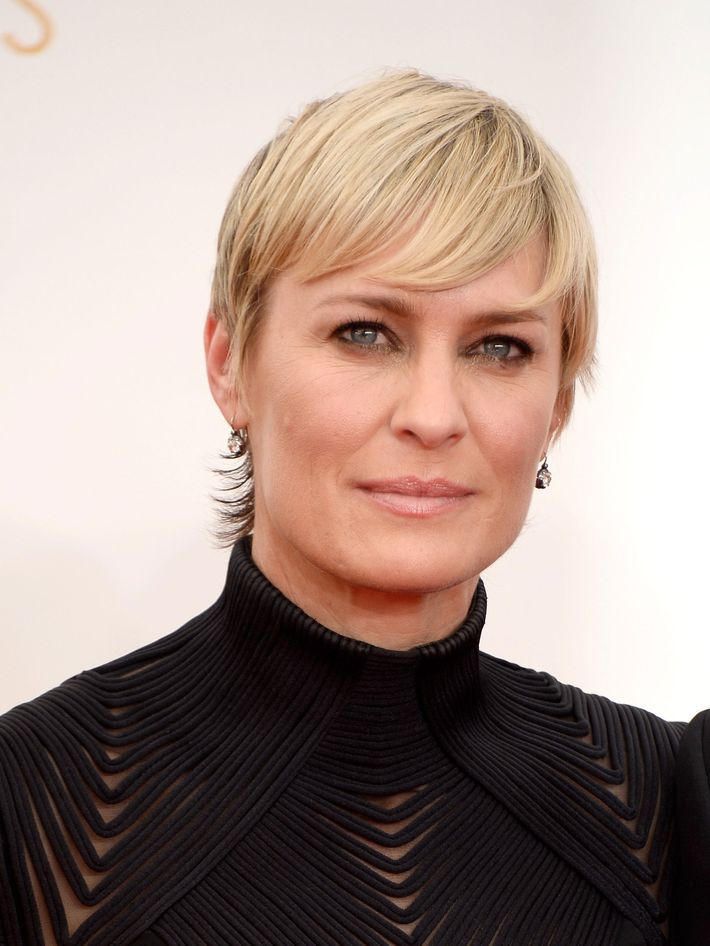 Robin Wright
Intimidatingly sexy.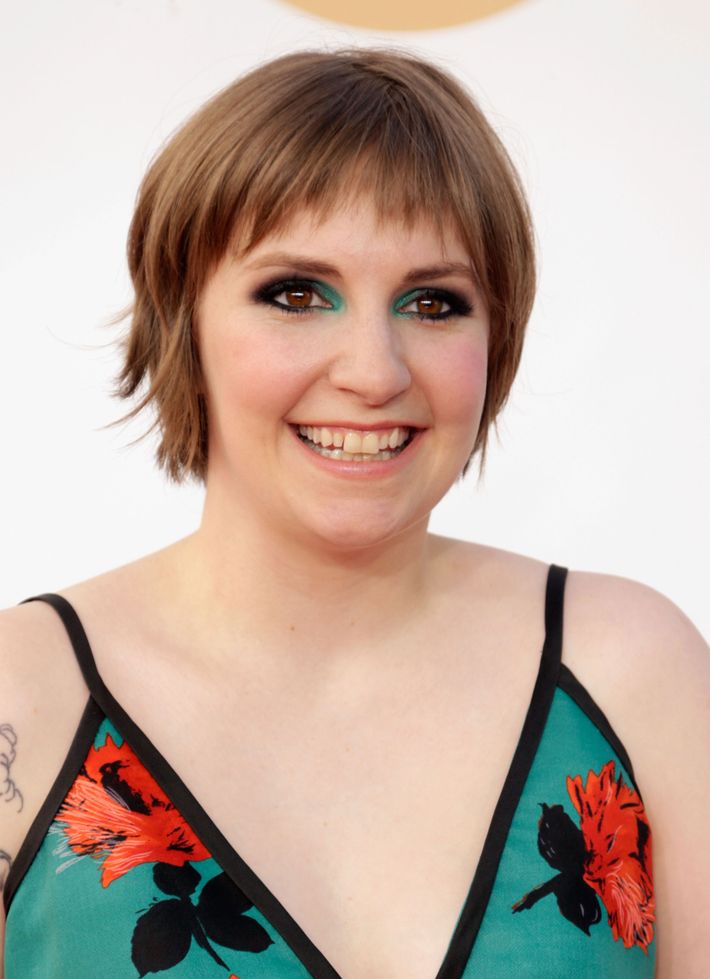 Lena Dunham
Dunham Instagrammed her updated mod pixie (almost bowl cut?) the night before, citing "Shannyn Sossamon"  as her inspiration.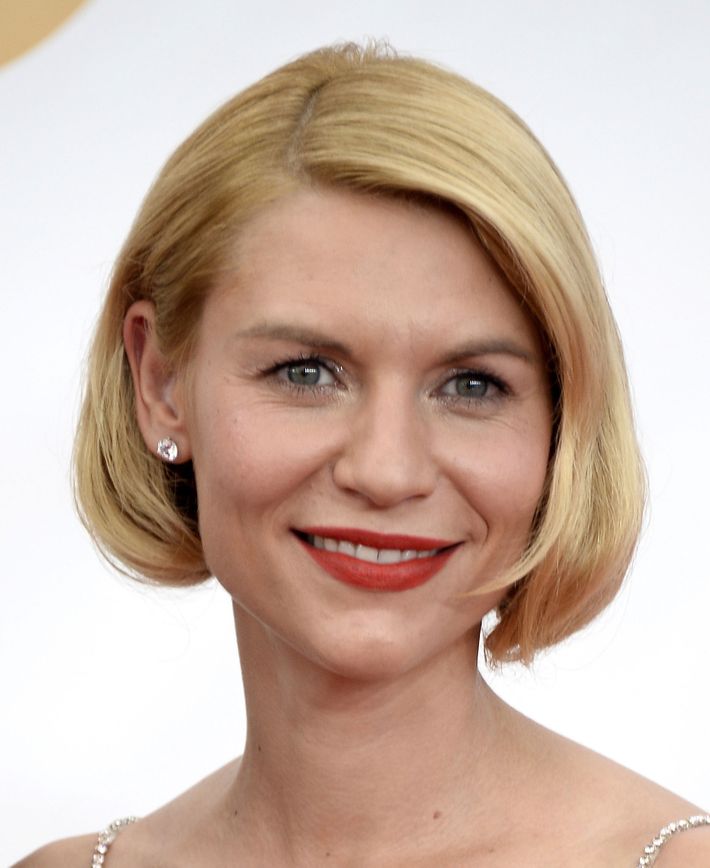 Claire Danes
Peter Butler created a faux bob by using a large-barreled curling iron to curl her hair under, and then he pinned the hair up. It was so convincing, and also totally polarizing. We think Danes should consider a chop.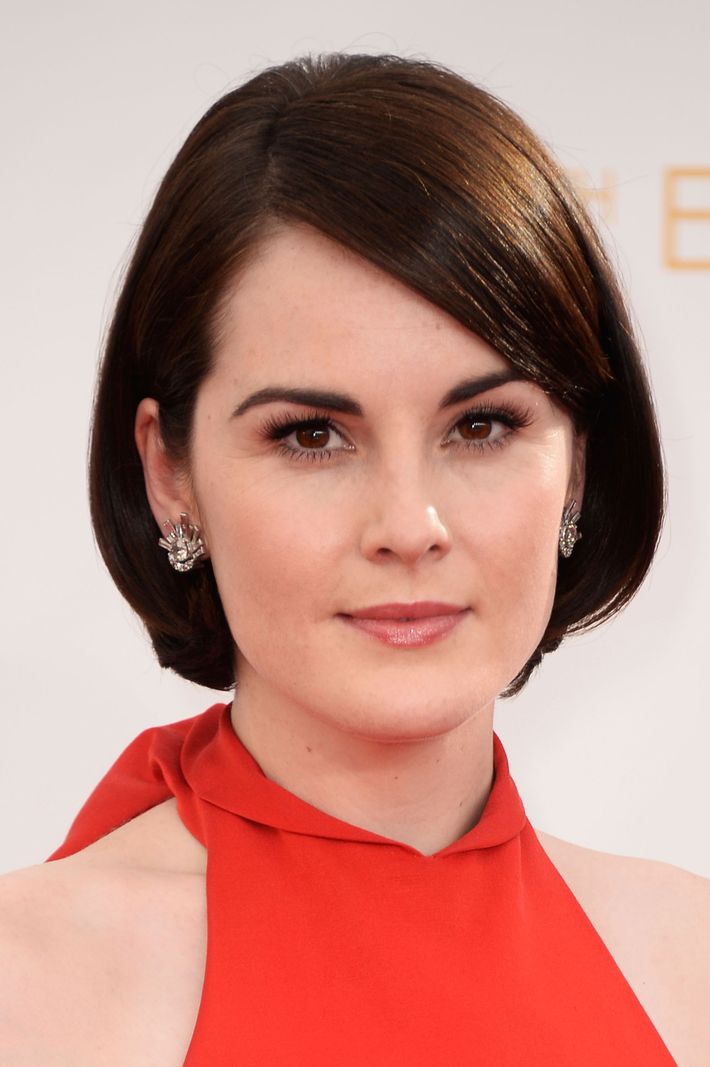 Michelle Dockery
Another example of a simple bob.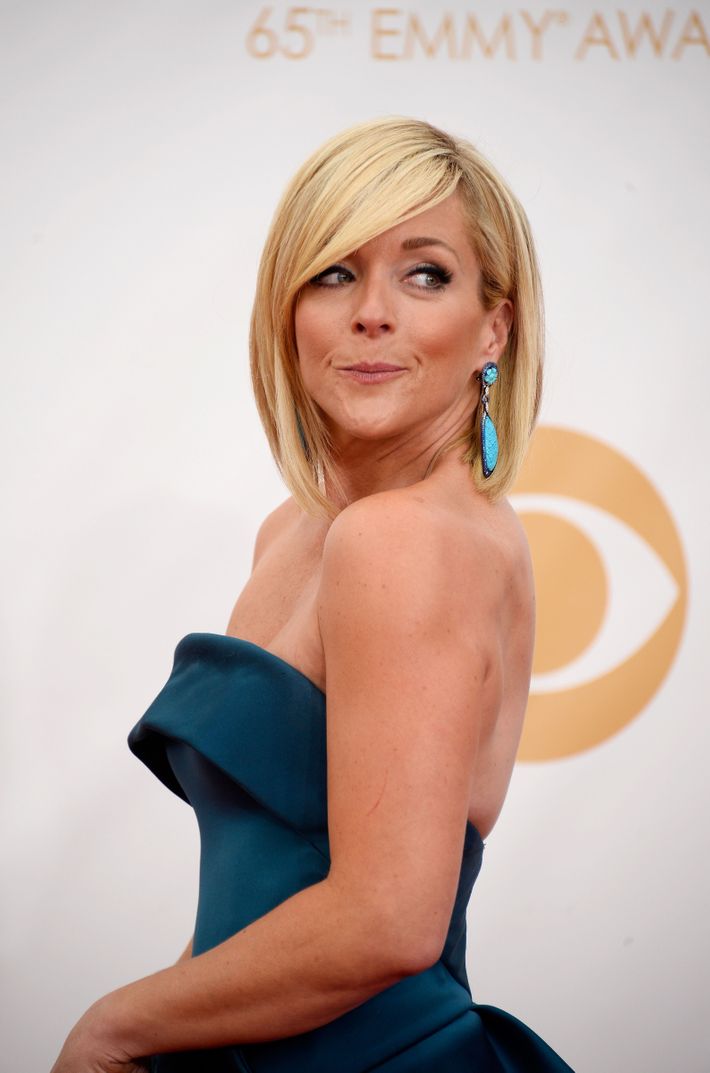 Jane Krakowski
Yet another sleek bob, but the added volume feels more modern glamour than grunge.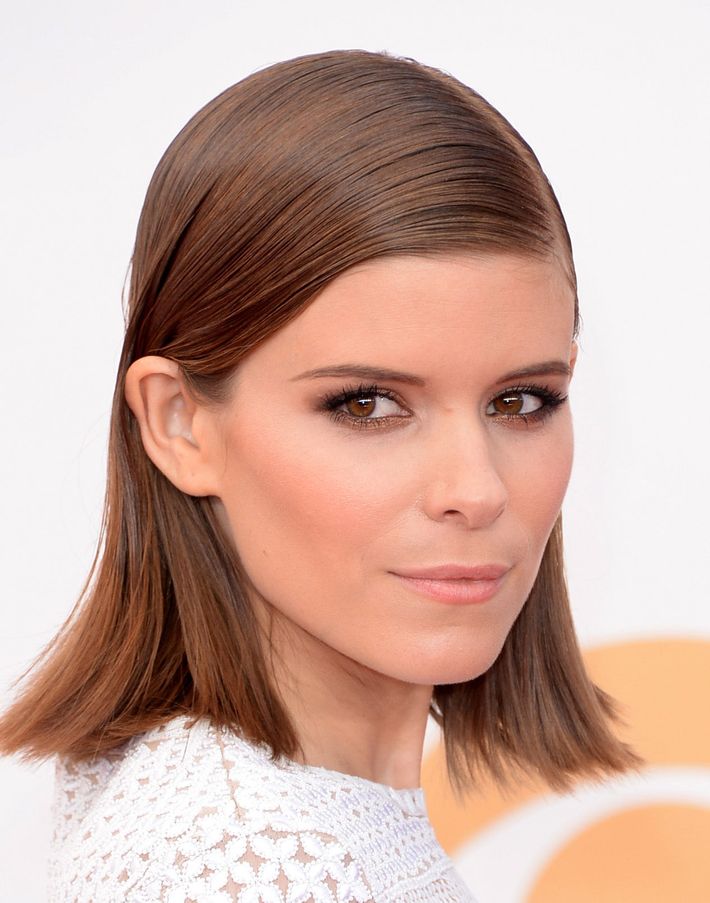 Kate Mara
Mara's new short hair was styled into a slicked-back, futuristic grungy-feeing lob.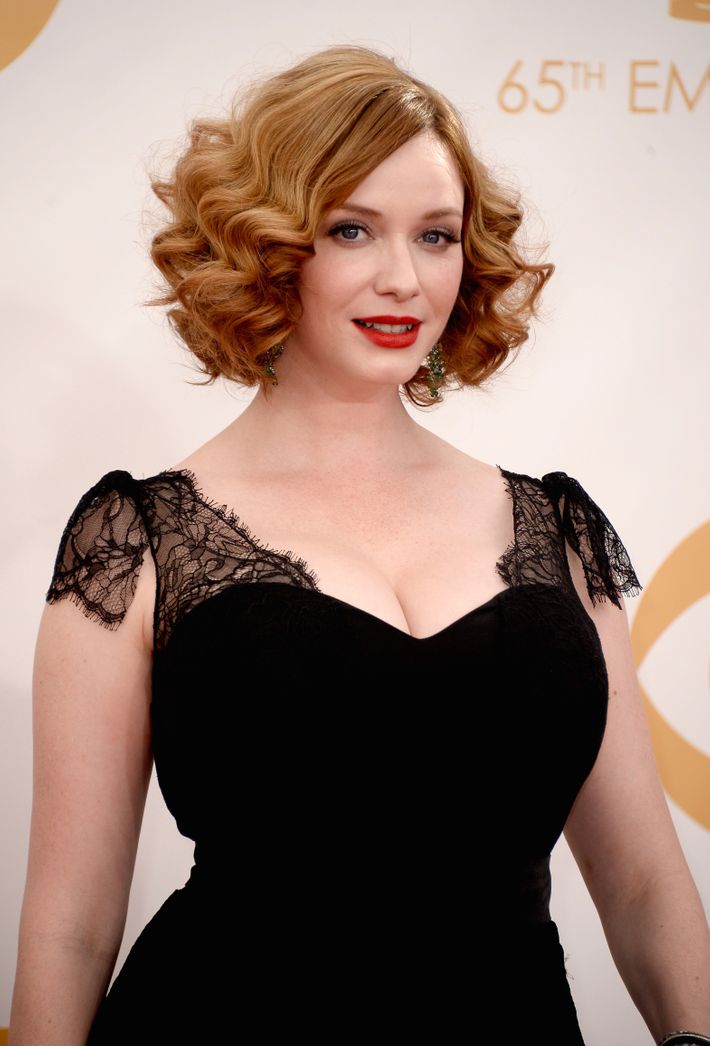 Christina Hendricks   
For this sultry, wavy bob, Hendricks and her stylist Gregory Russell borrowed from a different era, citing this as an update on a thirties marcel wave.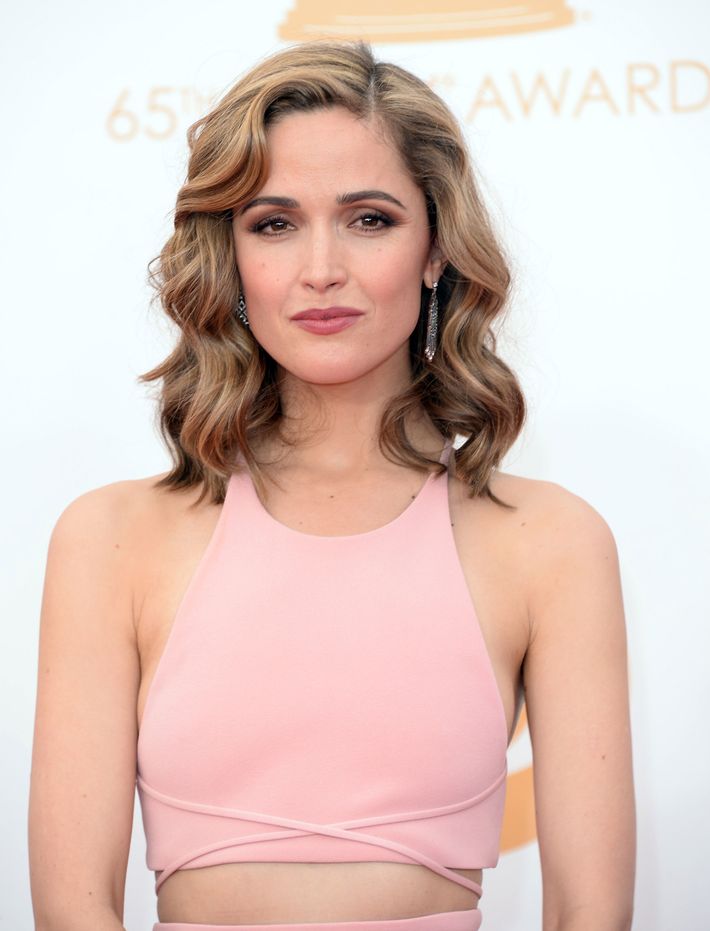 Rose Byrne
Another lob, another era. This time, stylist Harry Josh channeled late-seventies/early-eighties Bianca Jagger for Byrne's "wild" waves.