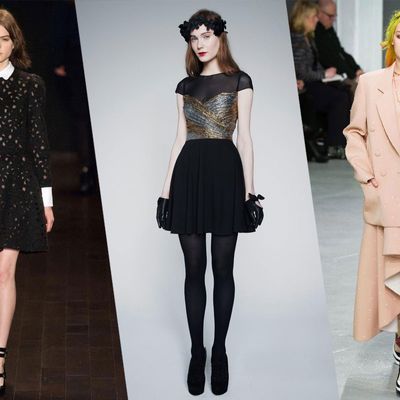 Come Fashion Week (a.k.a. Thursday), models will begin traipsing down runways clad in the latest designer duds — and viewers' eyes will be focused entirely on the external. But what generally tends to go unnoticed are the garments that lie beneath all those clothes that models show off to the world for the first time.
It turns out that a hefty portion of models go Commando — meaning, of course, that they wear the undergarment brand that prides itself on being "invisible" (thanks to its predilection for comfy, microfiber fabric). The company has been amplifying its presence at Fashion Week over the past four years. Founded by Vermont native Kerry O'Brien in 2005, Commando first broke into NYFW by working with Erin Fetherston. And last season, Commando collaborated with Rodarte to create special ankle socks for the runway show, which were embellished with artwork by Scott Campbell. This season, Commando will provide a range of leggings, slips, bras, underpants, and hosiery (or whatever is needed) to designers like Tracy Reese, Tibi, Lela Rose, Rebecca Minkoff, Prabal Gurung, Rodarte, and Milly. The Cut spoke to O'Brien over the phone to discuss Commando's backstory, the effect September 11 had on her professional career, and the long-reaching effects Fashion Week has had on her company in Vermont. Then click through the slideshow to get a glimpse of Commando on the runway.
You previously worked in financial media relations. Tell me about the steps you took that led you to founding Commando.
Once I graduated college, I was in New York City. I was doing the agency thing, mostly for Fortune 500 companies, going rapidly up the ranks. I really enjoyed my job, but I was senior vice-president at a very young age and I was feeling a little burnt out. I also loved what I did and was very passionate about my work there. I was downtown when September 11 happened. Part of my job was to watch the market all day, so CNN was always playing — and I just couldn't live through September 11 over and over and over again. I quit my job the very next day and I decided to try out what my next chapter in life was going to be. I knew it wasn't going to be public relations and I knew it wasn't going to be finance. So along that journey, I realized that I really had a perspective when it came to undergarments. It's something that I always paid attention to and I'd always give advice on. I have three sisters and many friends and we love to share ideas and secrets about what our perfect top drawer would be.
What advice would you share with your friends?
I would always share secret tricks about what to wear, like underneath their outfits, whether it was getting the perfect bra to go underneath it to secretly keeping things in place. So I was the MacGyver of undergarments. It kind of opened up a door of me thinking that this might be an opportunity that I could have to really kind of create an underwear company that was unique in its voice and its design.
Is Commando currently based in Vermont?
That's where I'm originally from. About ten years ago, we moved out here [from New York]. For the only reason that we love to live here, Commando's based in Vermont.
When did you get involved in the Fashion Week scene?
Probably four years ago. Commando was always a go-to brand for celebrities, models, stylists, because of the fact that Commando is really a pioneer for invisible underwear. We're really into technical fabrics here and Commando is so successful because of the fact that we care so much about fit, aesthetic, and functionality. So they've been using it for years. We've evolved into these relationships with designers and work with them for Fashion Week as we work with celebrities on the red carpet.
Who are some of the designers you first worked with? Was there anyone who really spread the word for Commando?
Erin Fetherston was really the first person I began to work with. She's always been a great fan of ours, of our underwear and hosiery. Most recently, in the last Fashion Week, we had the pleasure of working with Rodarte and collaborating on hosiery with them. These are people that we've worked with that know and love Commando, who trust us to go down the runway knowing that it's the perfect undergarment to showcase their designs. We have an incredibly diverse group of designers — from eveningwear to contemporary — and they all come to Commando.
What's the Fashion Week planning process like for you?
It can run the gamut. We're made in the United States, and all our fabrics are European. We like to be as flexible as possible. We understand their creative process. We also know that they're on a tight timetable. We've had designers send us swatches of fabric to match color or to figure out something in hosiery that would complement it, sometimes it's for texture. We've worked off of Pantone colors. Also sometimes we'll create something special for them, off the shelves. Some designers, such as Jill Stuart, a lot of her stuff can be very sheer, and you can see Commando in a very beautiful, purposeful way walking down the runway. We have other designers that, on purpose, show our underwear and our bras. We're known as being invisible in some ways, even though not all of our underwear is about the microfiber.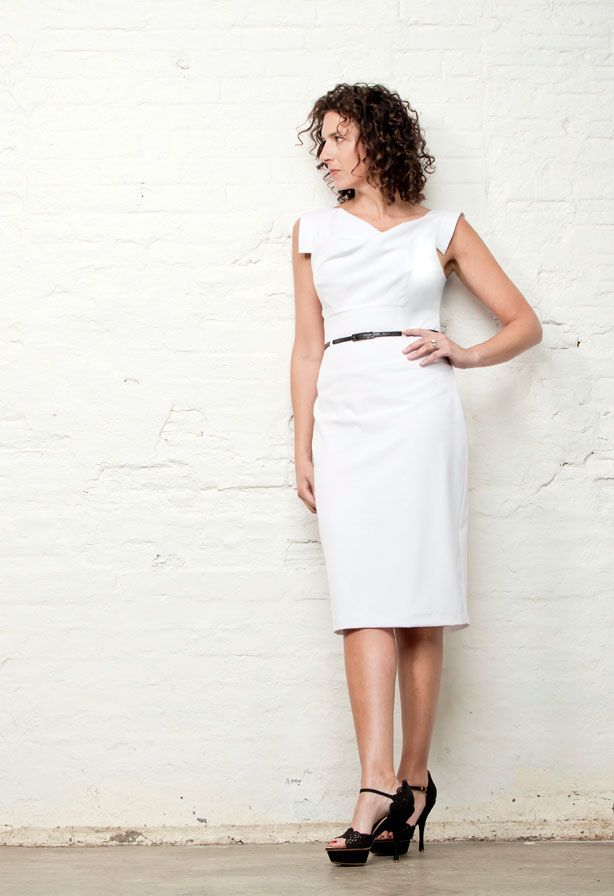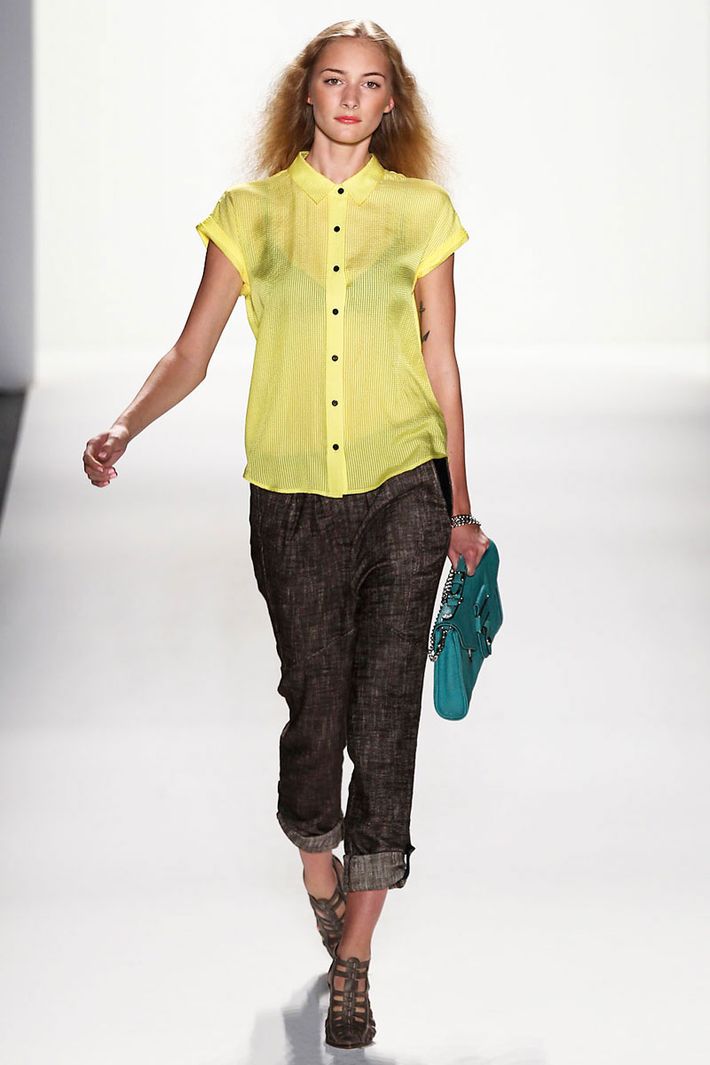 Rebecca Minkoff SS 2012
Rebecca Minkoff SS 2012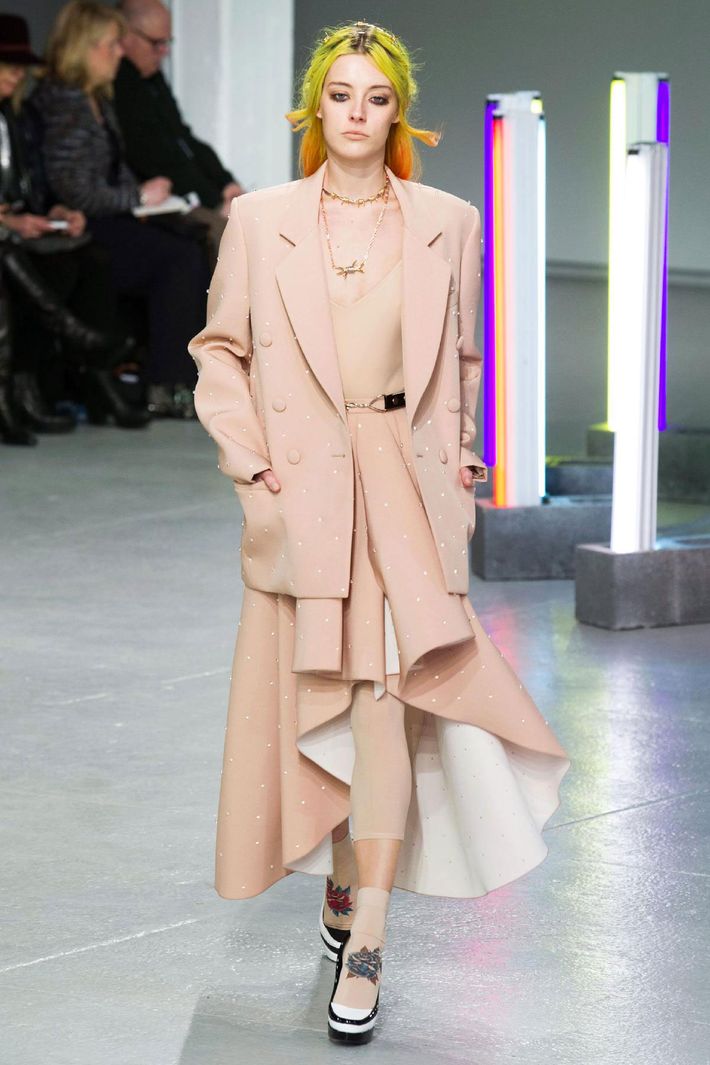 Rodarte FW13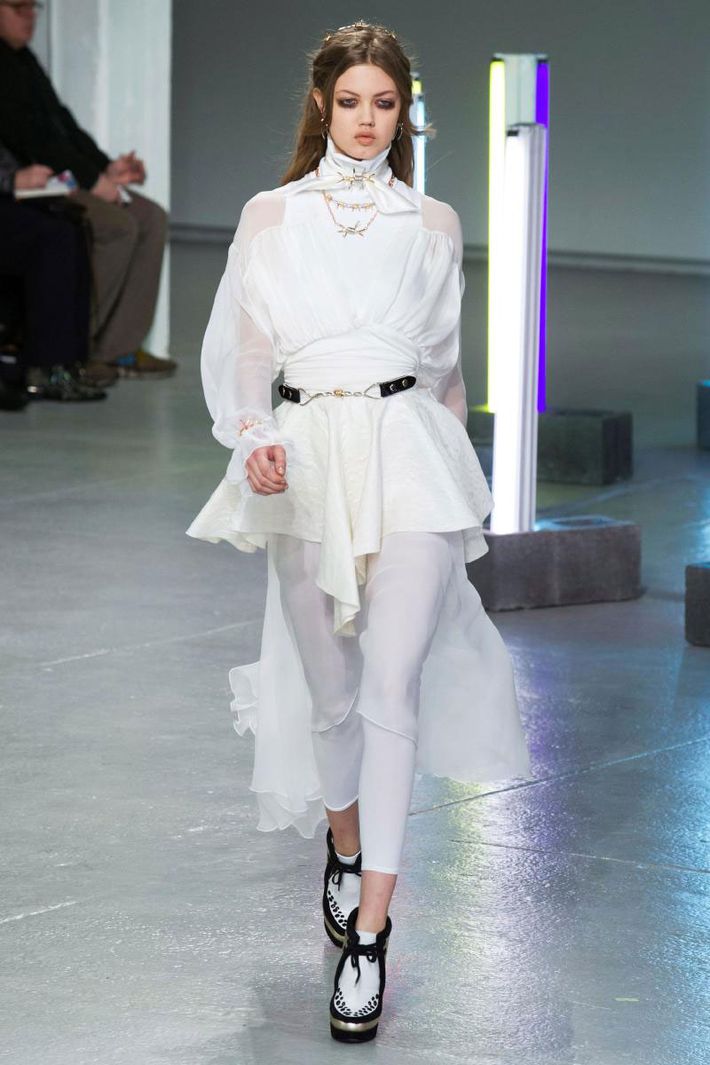 Rodarte FW13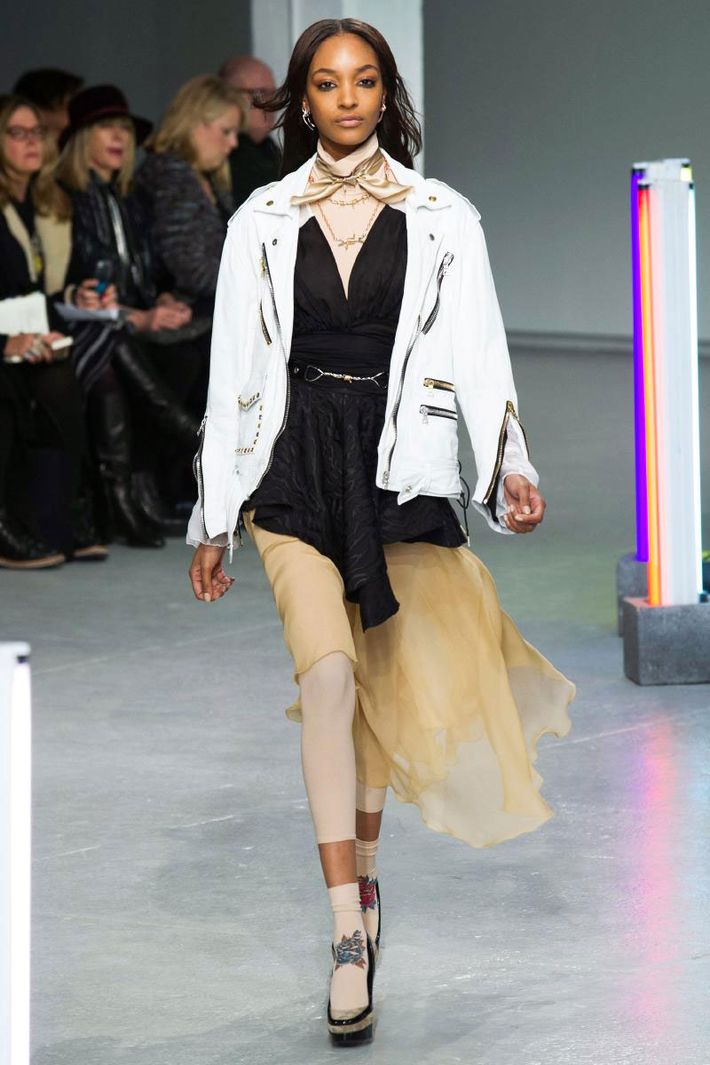 Rodarte FW13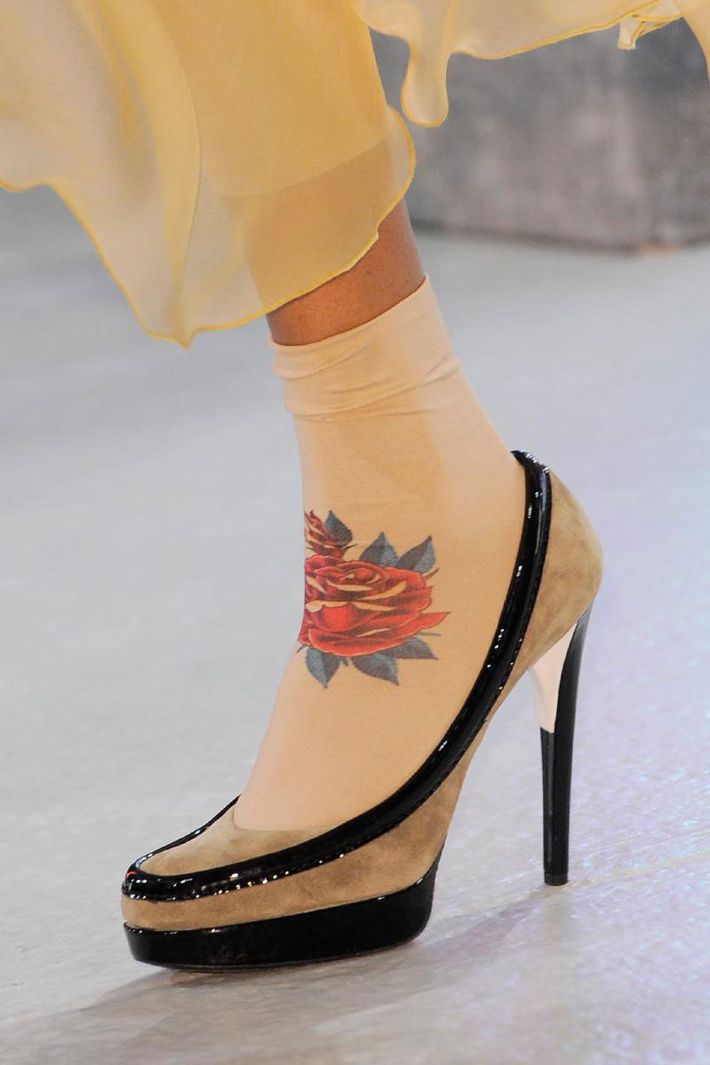 Rodarte FW13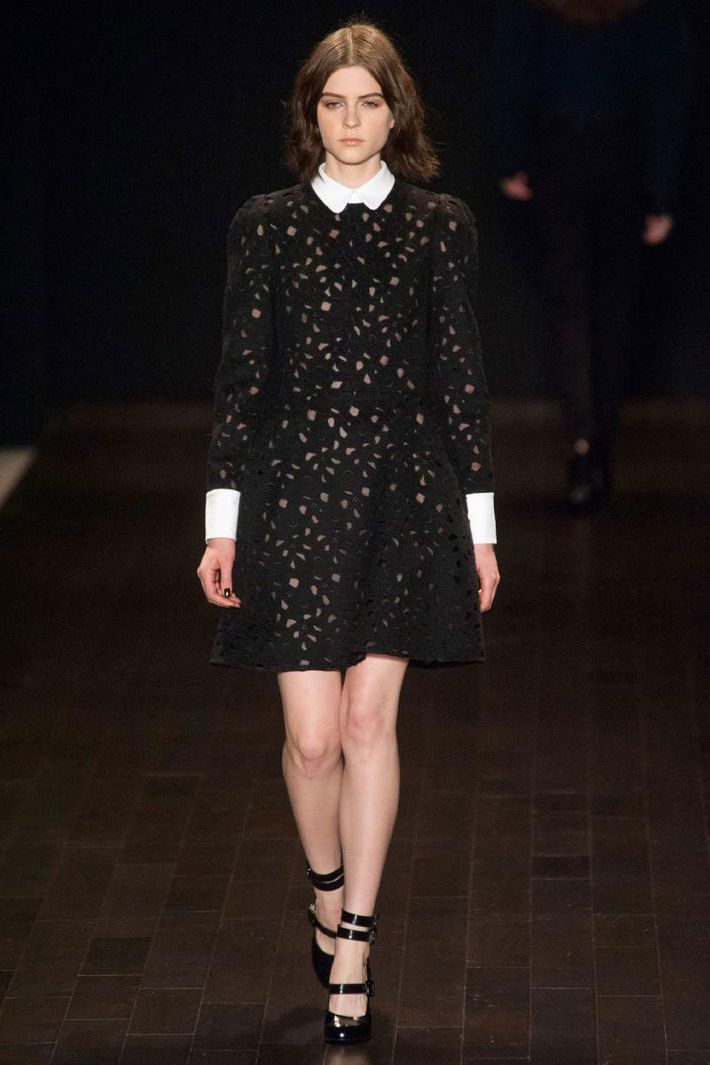 Jill Stuart FW13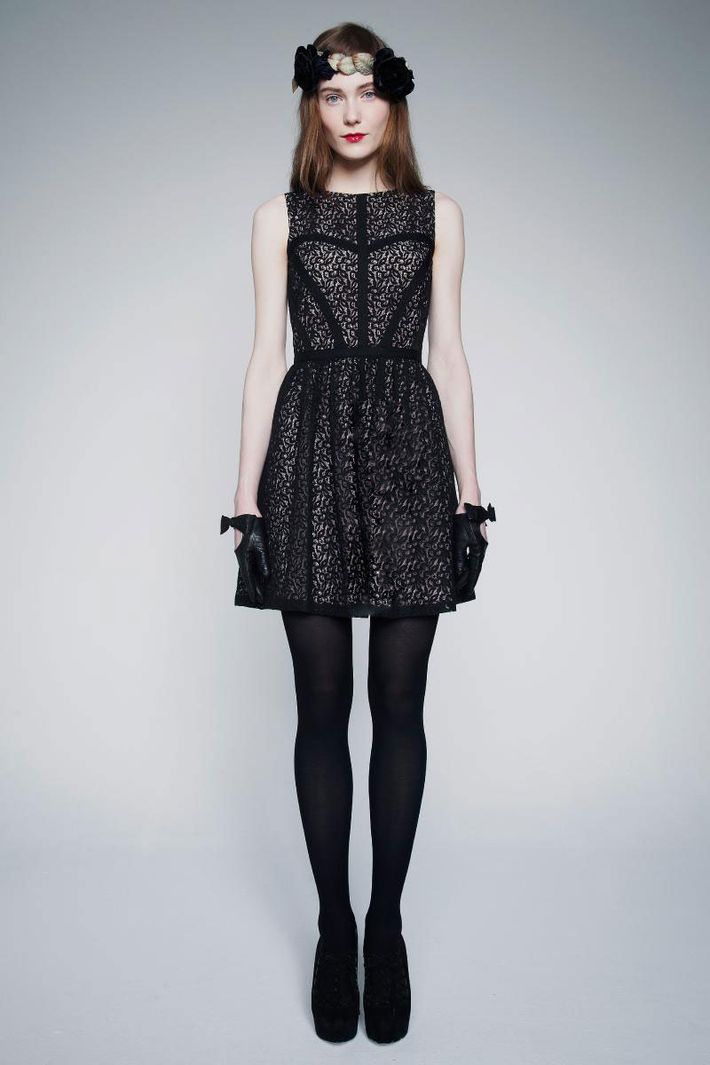 Erin Fetherston FW13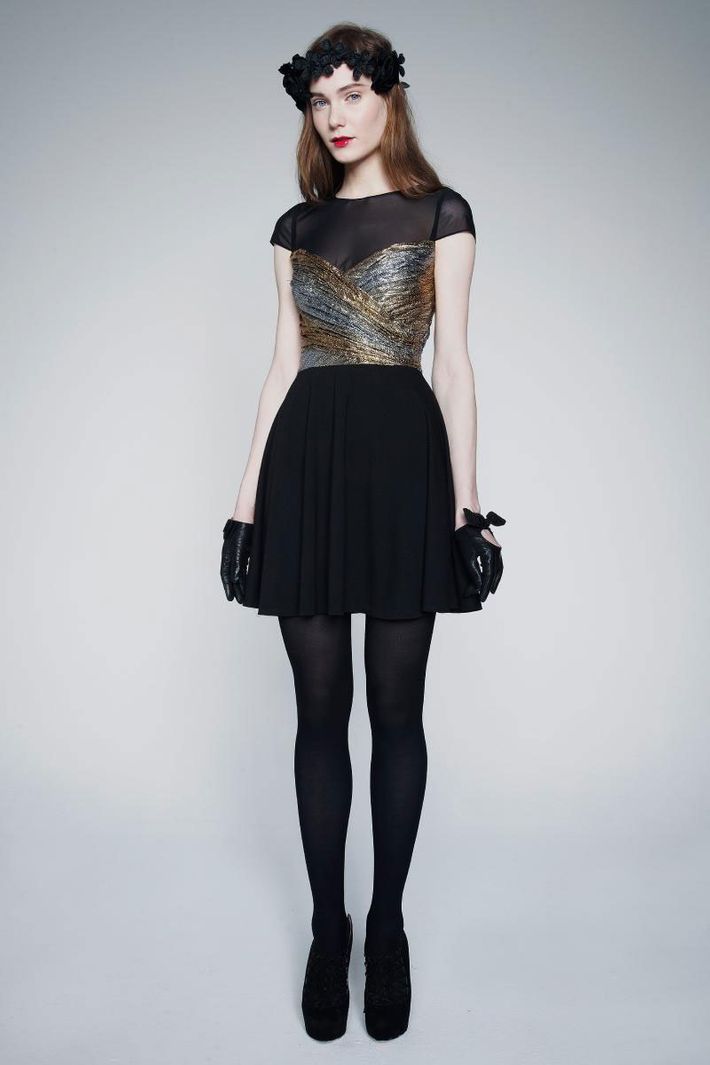 Erin Fetherston FW13