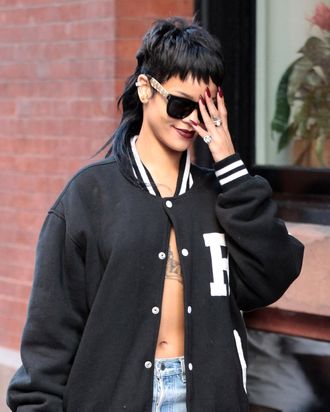 This weekend, Rihanna wandered down a street in Soho topless but for a baseball jacket held together by one button. Like the last time Rihanna bared her chest in Soho, the gossip press has billed her jaunt as a "see-through Soho stroll." This time, the "stroll" is "topless." Update your style guides, everyone: "Soho stroll" officially means "walking around town with your tits out."
Why "Soho stroll"? Let's break it down.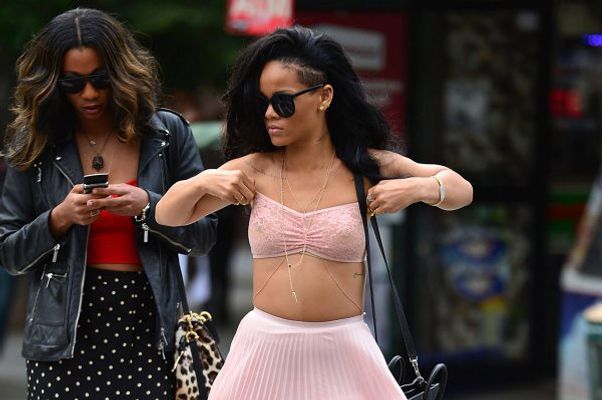 In the pantheon of Rihanna toplessness, sidewalks in Soho are associated with leisurely bare-chested shopping trips. "Soho" is metonym; just as one need not be located in "Hollywood" to symbolize the American film industry, one need not be in Soho to engage in a Soho stroll. Nevertheless, Soho is the location most clearly associated with the act. On her first Soho stroll, Rihanna wore a transparent American Apparel bandeau. On her second Soho stroll, she visited Agent Provocateur, perhaps to acquire a bra.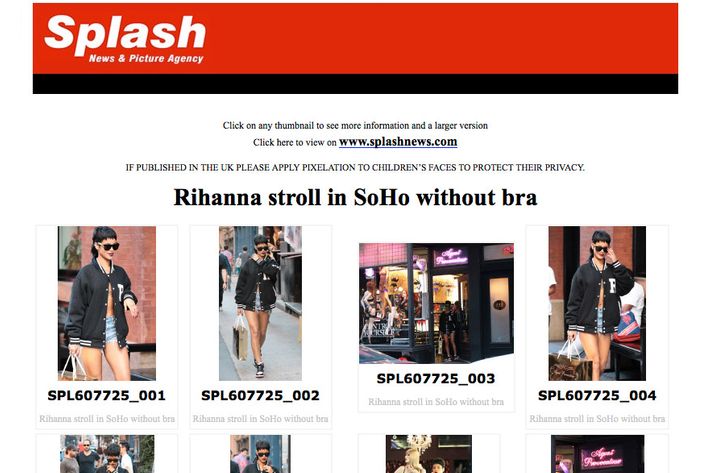 "Stroll" is one of many celebrity-media euphemisms for displaying oneself while perambulating. (See also: steps out, flaunts.) Splash News, a photo agency that captured both Soho strolls, wisely used the same euphemism both times, inviting celebrity blogs to parrot their consistent word choice.
And that is how the "Soho stroll" was born. Have you ever Soho strolled? What is the signature nudity of your hometown called? (The Binghamton Birthday Suit, the Des Moines Dishabille.) Tell us about it in the comments.