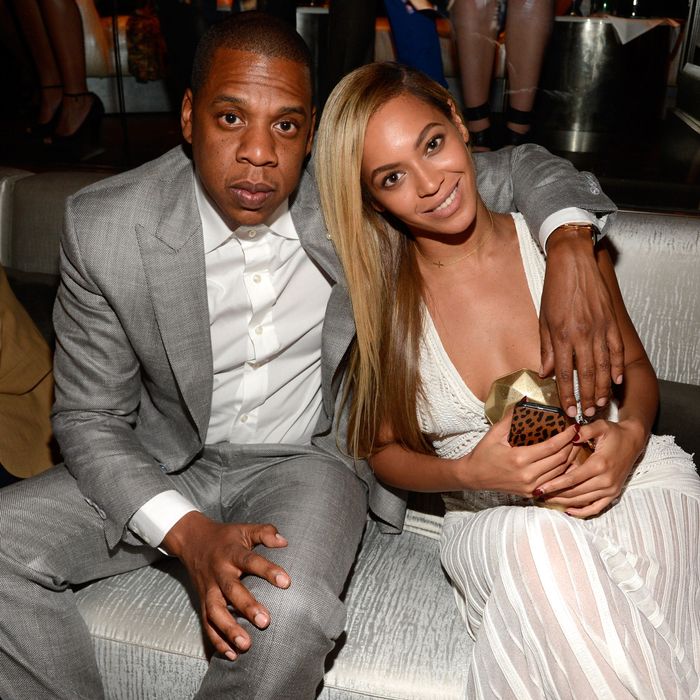 Photo: Kevin Mazur/WireImage
Forbes released its list of highest-paid celebrity couples, and hip-hop's first couple Beyoncé and Jay-Z topped it, earning $95 million last year. Sure, they're both ballers — but as the Atlantic Wire points out, it was Beyoncé's earnings that nabbed them the top position. Jay-Z's Watch the Throne tour brought in $1.4 million a night, compared to Beyoncé's $2 million per show. And it's a similar scenario with the second couple on the list, Gisele and Tom Brady: They earned $80 million last year, with Bündchen out-earning her QB husband by $4 million.
Science now proves that female success makes their romantic partners feel like itty bitty sad men, so we hope both of these couples can stand the success curse. But considering that the success gap is slight, we think Bey and Jay are safe for now. Plus, we hear that marital discord and potential emasculation are easily solved when both partners can go to bed on giant piles of money.