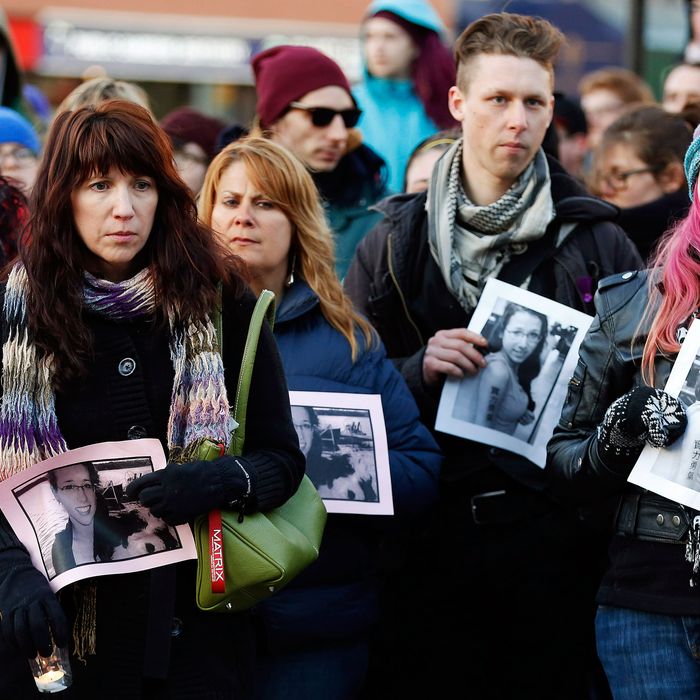 Photo: PAUL DARROW/Corbis
Dating websites have been known to throw random people's pictures into their advertisements. Sometimes the randoms are stock models. Sometimes they are married women whose Facebook profiles have been exploited. And sometimes it is a 17-year-old who committed suicide after allegedly being raped by four teen boys, who circulated photographs of the abuse online. "Find Love in Canada!" the advertisement read, paired with photos of late Canadian teen Rehtaeh Parsons. They were the same images Rehtaeh's mourners distributed at vigils.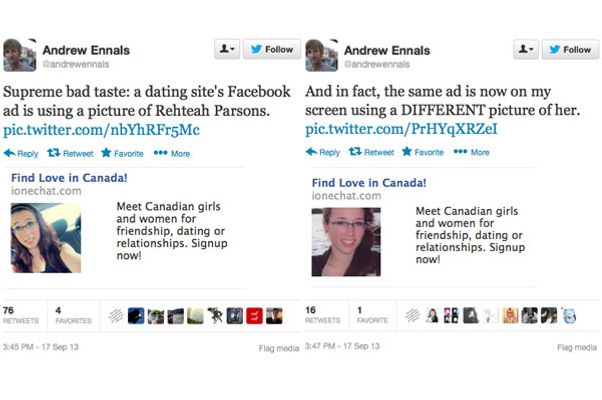 "This is an extremely unfortunate example of an advertiser scraping an image from the internet and using it in their ad campaign," a Facebook spokesperson said. "This is a gross violation of our ad policies and we have removed the ad and permanently deleted the advertiser's account. We apologize for any harm this caused." The dating site in question, ionechat.com, is no longer online.
Is this the worst online-dating-ad disaster in the history of online-dating ads? I can't think of anything worse.