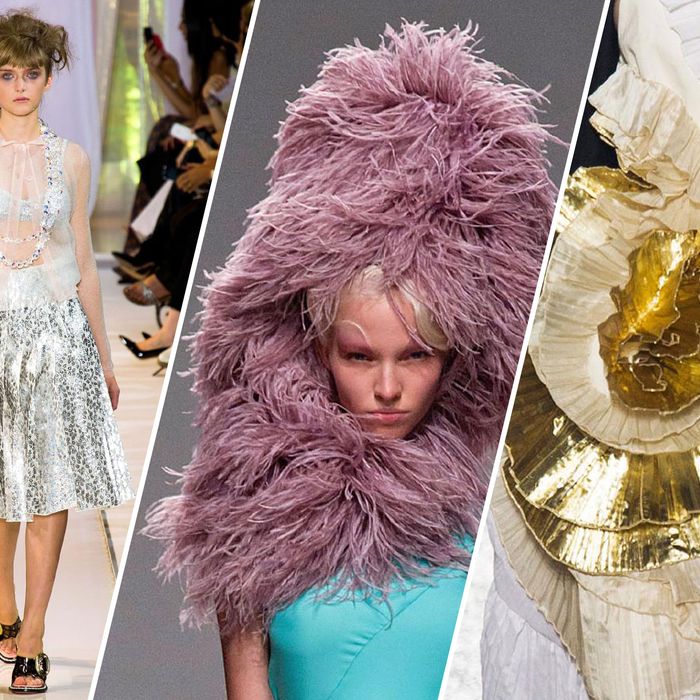 The Paris shows have begun! Think you can identify who's behind the theatrical, glamorous, and just plain pretty looks that we'll see this week? Test your knowledge now with our first question from Day One, below, which features an outfit by a designer who may have shown his last collection for the house. Keeping to his feminine and slightly retro aesthetic, the delicate pale-pink blouse layered over a glittery bra and paired with an embroidered silver skirt was instantly covetable. The addition of oversize iridescent beads only added to the sweet and fairy-tale-like atmosphere.
For a more difficult question, can you determine who opened his show with a furry, Muppet-inspired hood? The highly theatrical designer has incorporated everything from rats to garbage bags in his pieces; this time around, the inspiration seemed more sci-fi, with alien-like prosthetics attached to the eyebrows. Worn with the headpiece, it would be the perfect way to keep warm if you were a regal queen from a galaxy far away.
And for the last question, check out this close-up view of some gold ruffles. The entire collection featured models with gilded hair parts to echo the metallic theme among the clothes. While other pieces mixed and matched patterns typical to his aesthetic, the finale pieces featured intricate pleating, like the layers of a precious and rare flower.
Click ahead to view the slideshows and see if you've guessed correctly.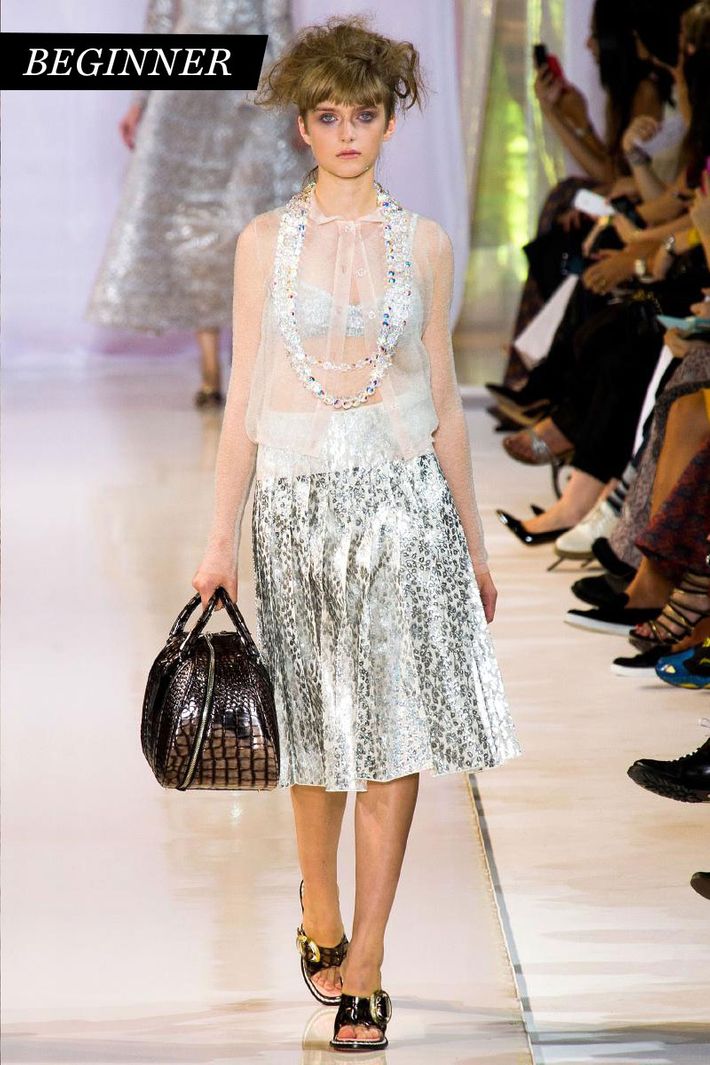 A. Rochas
B. Alexis Mabille
C. Anthony Vaccarello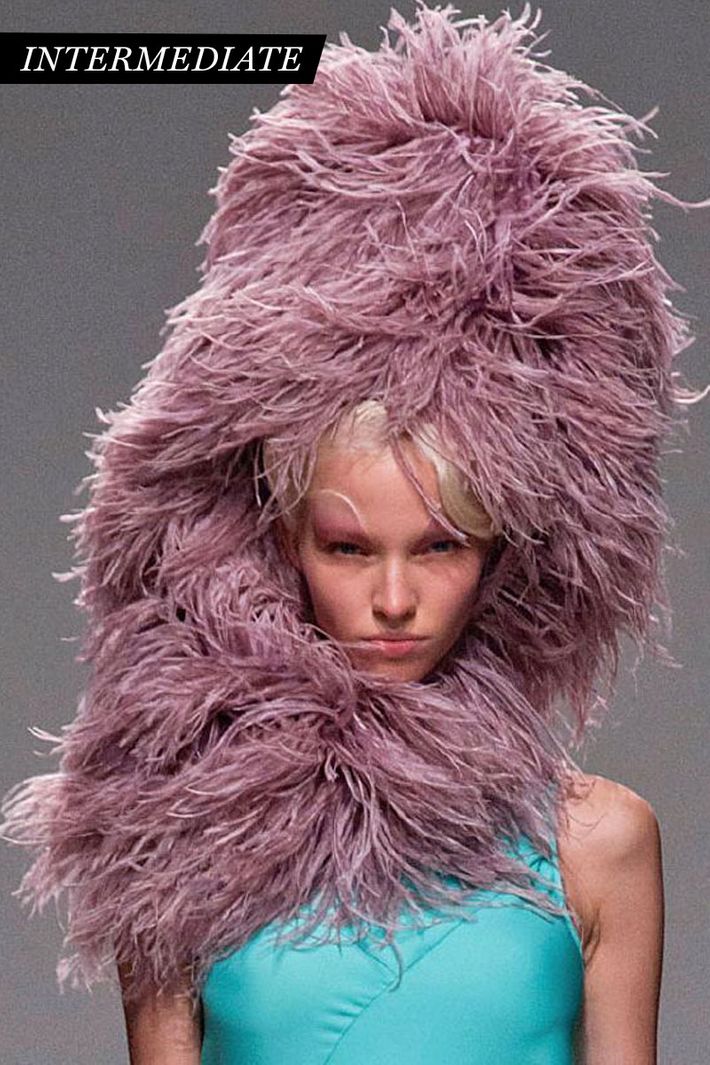 A. Damir Doma
B. Gareth Pugh
C. Aganovich