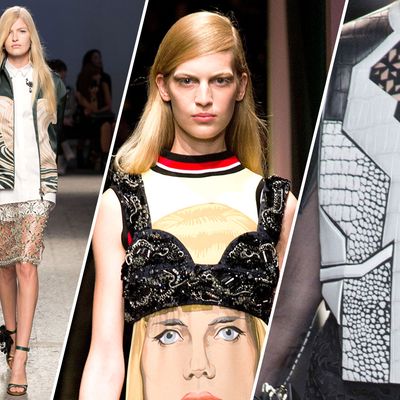 The Milan season, with its exceeding glamour, kicked off yesterday, so get ready to test your knowledge of the Italian runways. First up below comes a look from a designer who has worked for many labels before settling at this one. Combining ladylike pieces and sporty finishes, the contrast works beautifully as seen on this zip-up jacket, men's-inspired white shirt, and bejeweled skirt combination. It seems like an easy, effortless outfit that anyone can throw on before heading out the door.
Next question focuses on one of the biggest shows from the city: Can you name the designer behind this middle look below? She's known for her quirky creativity and sets the tone season after season. The collection was an ode to the beauty of women (especially their bosoms) as seen in this glittery bra layered over a vivid illustrated dress. Expect the onslaught of magazine covers featuring the piece come March 2014.
The last question takes a closer look at some patchwork leather on a cropped jacket made by one of the most well-known Italian luxury labels. The carefully stitched bits of crocodile are graphic and echo the futuristic tone of the collection. Though it may be styled with a cutout dress, the piece would also be amazing with just a T-shirt and jeans.
Click ahead to view the slideshows and see if you've guessed correctly.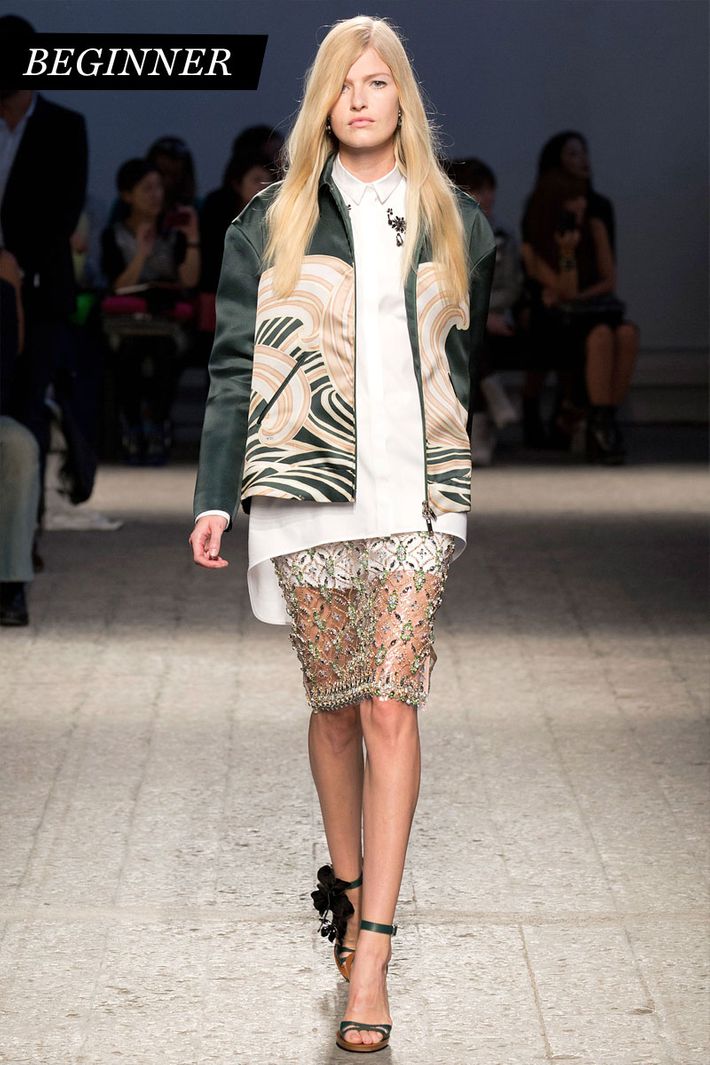 A. Blugirl
B. Nº21
C. Luisa Beccaria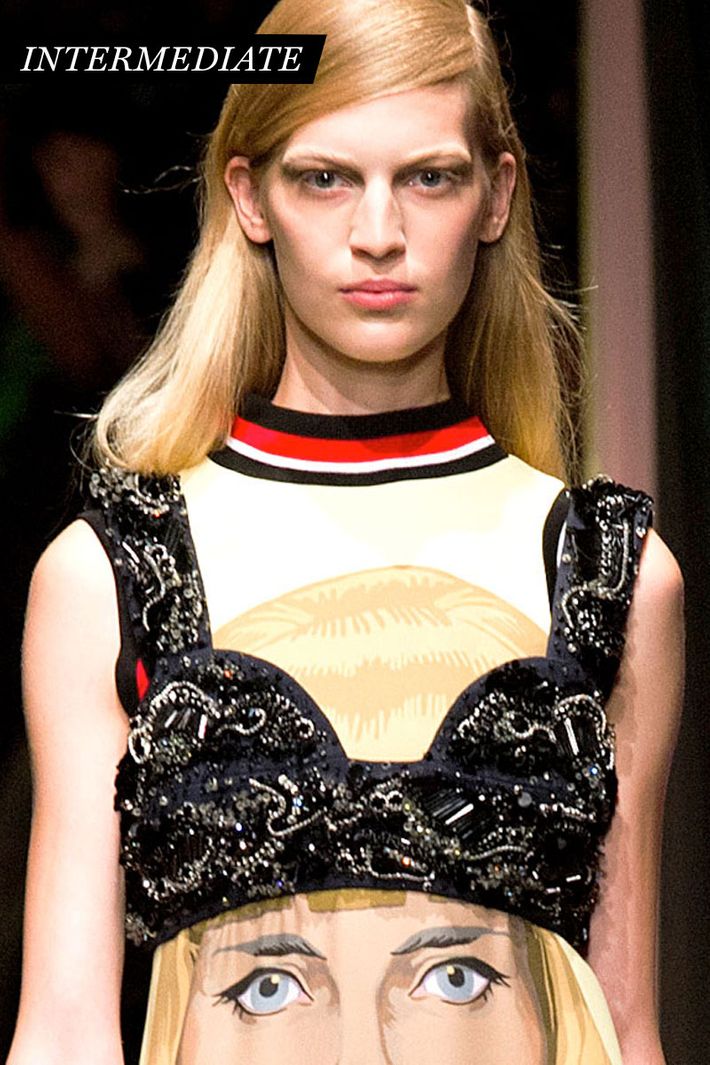 A. Gucci
B. Prada
C. Alberta Ferretti