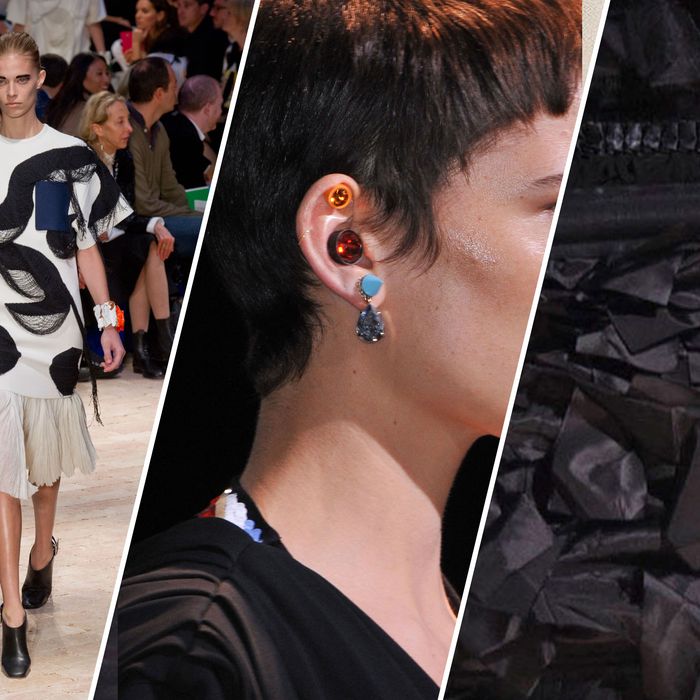 While nothing cures the Monday blues, catching up on all of the beautiful runway shows that walked this weekend is a great distraction. If you've been browsing our slideshows this latest quiz will be a breeze. First on deck is a look by a designer beloved by countless women for her understanding of simplicity. This season the looks were brighter and less restrained, but they still played with proportion. Take note of this outfit below, which layers an airy pleated skirt under an intricate tunic top. Expect to see this styling trick everywhere next spring.
Next up is a view of some spectacularly bejeweled ears. The designer behind this collection was inspired by both the Japanese and African cultures to create draped and relaxed looks, all paired with flat sandals. It was the extravagant rhinestone face masks and sparkly eyes that instantly drew us in. Considering that delicate cartilage piercings have come back, it's only a matter time before the jewelry pendulum will swing back to statement studs like these.
For the final test, take a close look at these layers of black fabric. The Japanese avant-garde designer behind this creation is known for intellectual pieces that are more like collectible pieces of art. The collection featured oversize silhouettes that distorted the body. While not exactly wearable, they're fascinating to examine up close.
Click ahead to view the slideshows and see if you've guessed correctly.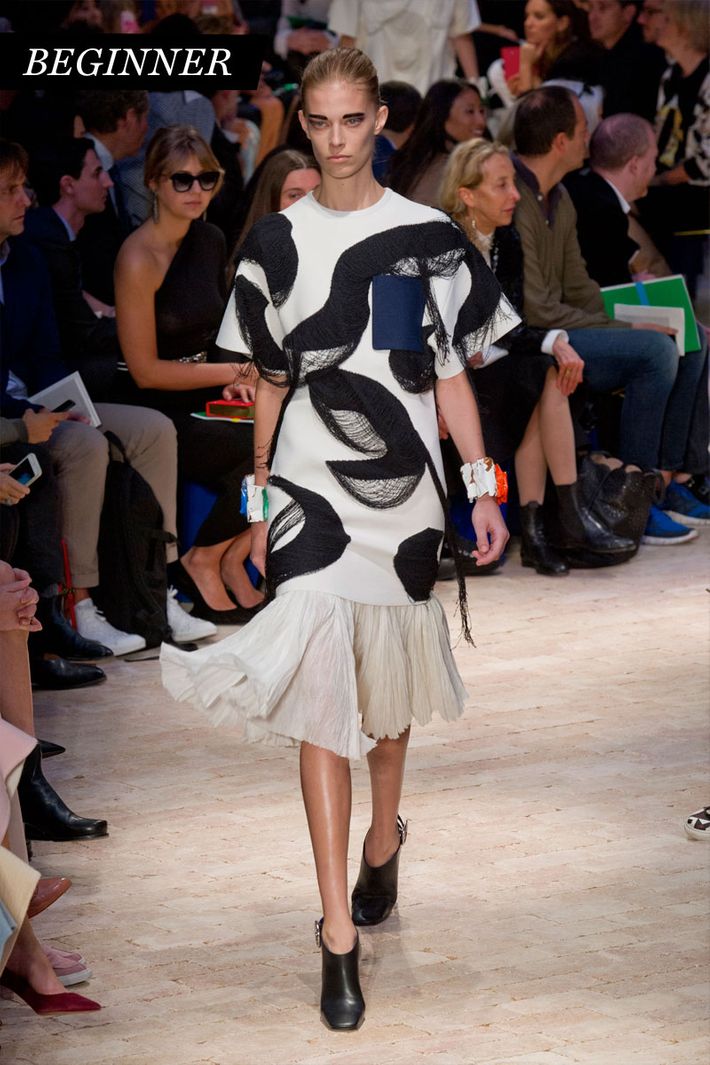 A. Chloé
B. Céline
C. Véronique Leroy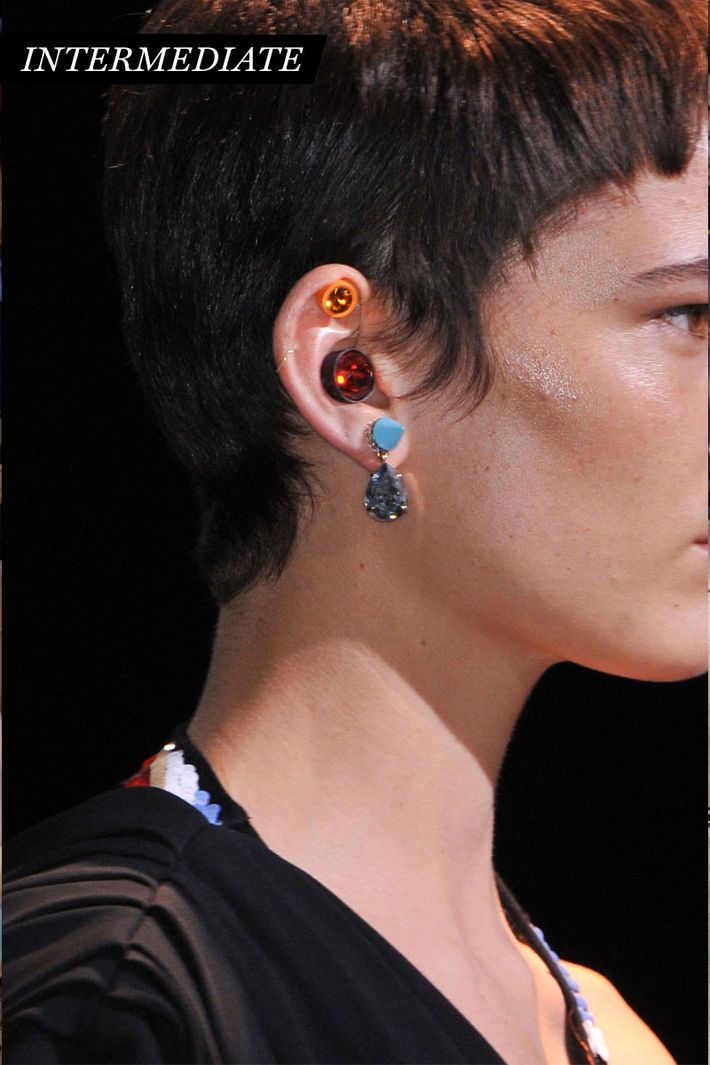 A. Givenchy 
B. Haider Ackermann
C. Jean Paul Gaultier