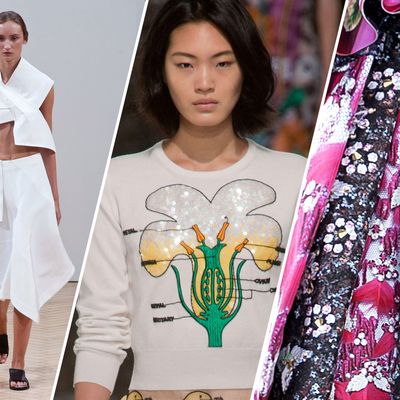 While you may have been enjoying a leisurely weekend, the London spring 2014 shows kicked off on Friday with plenty of bright colors, bold patterns, and quirky silhouettes. You might be familiar with all of the New York runways, but how well do you know their British counterparts? Test your knowledge here with our first question: Can you name the designer who created this minimalist outfit below? He seamlessly navigates both men's and women's clothing and offers up a unique twist on the crop-top trend by adding in precise folds to his version.
The next question might look like it would require a scientific background. But had you reviewed the designer's fall collection, you'll notice he likes to dabble in biology from time to time. Last season, he took inspiration from brain scans, and, for next spring, it looks like botany is the main theme. Consider it an update on the standard "florals for spring" theme.
And for the last question, take a close look at this intricate detail from a dress bodice. This designer is known for her digital prints, blurring the lines between two- and three-dimensional. In this case, it appears to be a blown-up view of some lace and rhinestones. Paired with the billowy silhouette, consider this cocktail dressing for the brave.
Think you know your British designers? Click ahead to view the slideshows and see if your guesses are correct.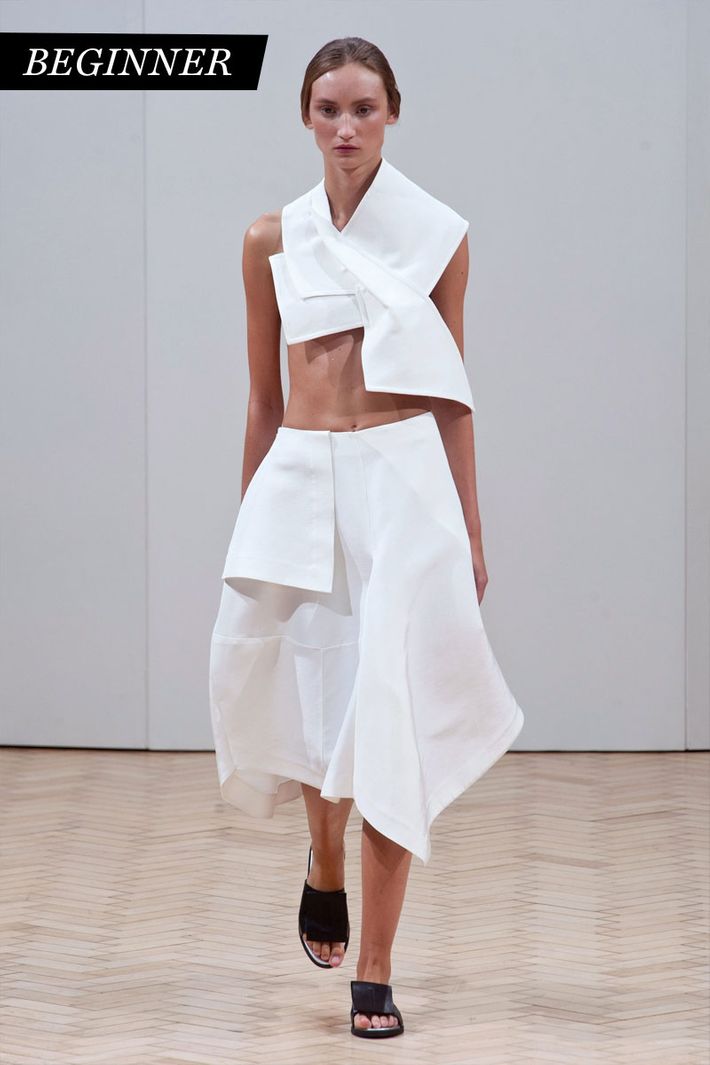 A. Eudon Choi
B. John Rocha
C. J.W. Anderson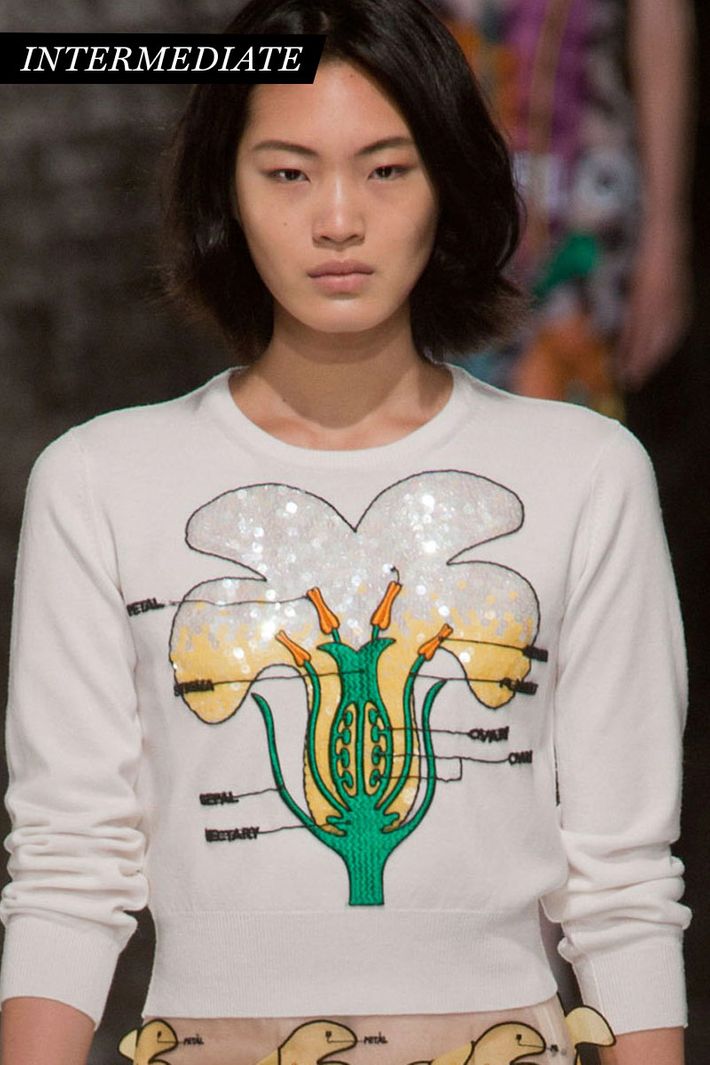 A. Christopher Kane
B. Jonathan Saunders
C. Marios Schwab