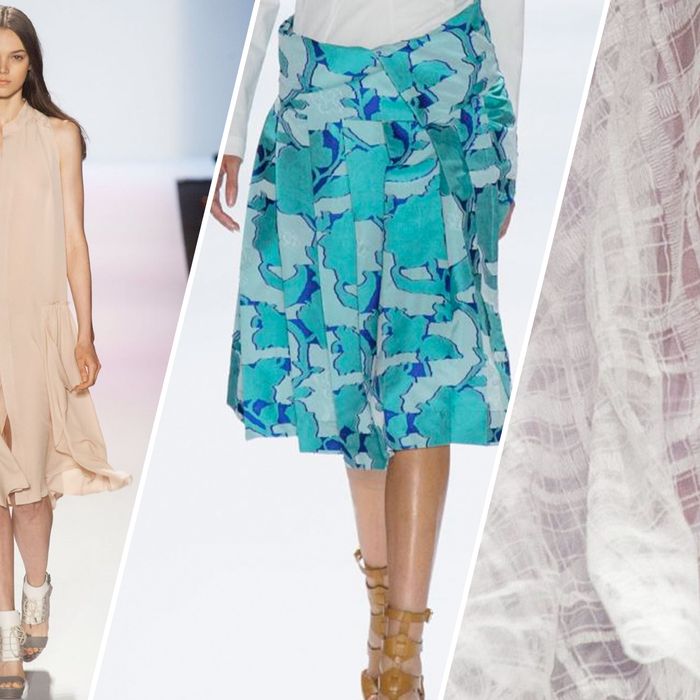 Welcome to our new Zoom Shot Pop Quiz. Every day during fashion month, we'll be choosing three of our favorite looks of the day for you to guess who designed them. Start with the beginner level which features a full look. If that's too easy, the harder levels will zoom in progressively tighter. Test your fashion IQ here and let us know how you did in the comments!
New York Fashion Week has kicked off with a fairly colorful start . First up, we have a minimalist drop-waist slip dress. With its breezy silhouette, the easy-to-wear piece is the sort of thing that begs to be slipped on when the weather gets too warm. By the looks of the celebrity-heavy front row, expect to see a starlet or two wearing the piece while being captured by paparazzi during her "off" hours.
For more of a challenge, try identifying this vivid abstract floral skirt, worn casually slung across the hips. The full shape and demure hemline is a nod to more ladylike modest silhouettes that (thankfully) have come back into popularity. To keep it from being too proper, a tightly-tailored white top adds a sporty finishing touch.
And for a real test, look at our last shot of a delicate fabric detail. Slightly sheer and flowing, the lightness is what you'd crave in a beautiful gown for a warm evening. Not a surprise considering this designer is known for his red-carpet–friendly pieces. Click ahead and browse each gallery to see if you correctly identified each designer.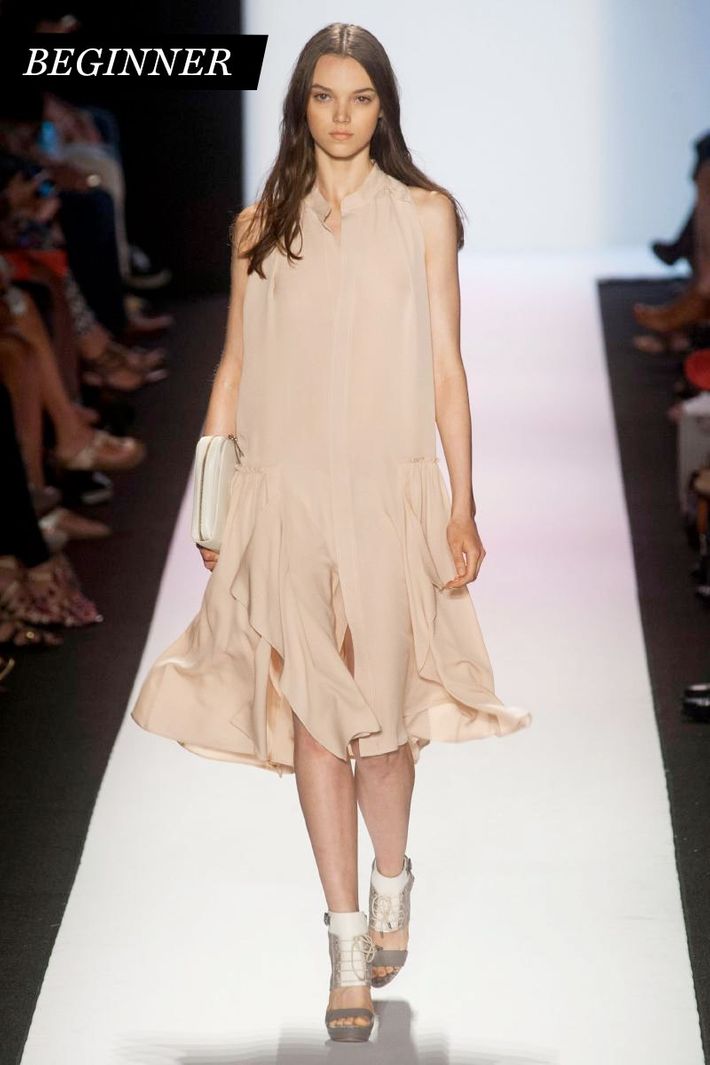 A. Nicholas K
B. BCBG Max Azria
C. Organic by John Patrick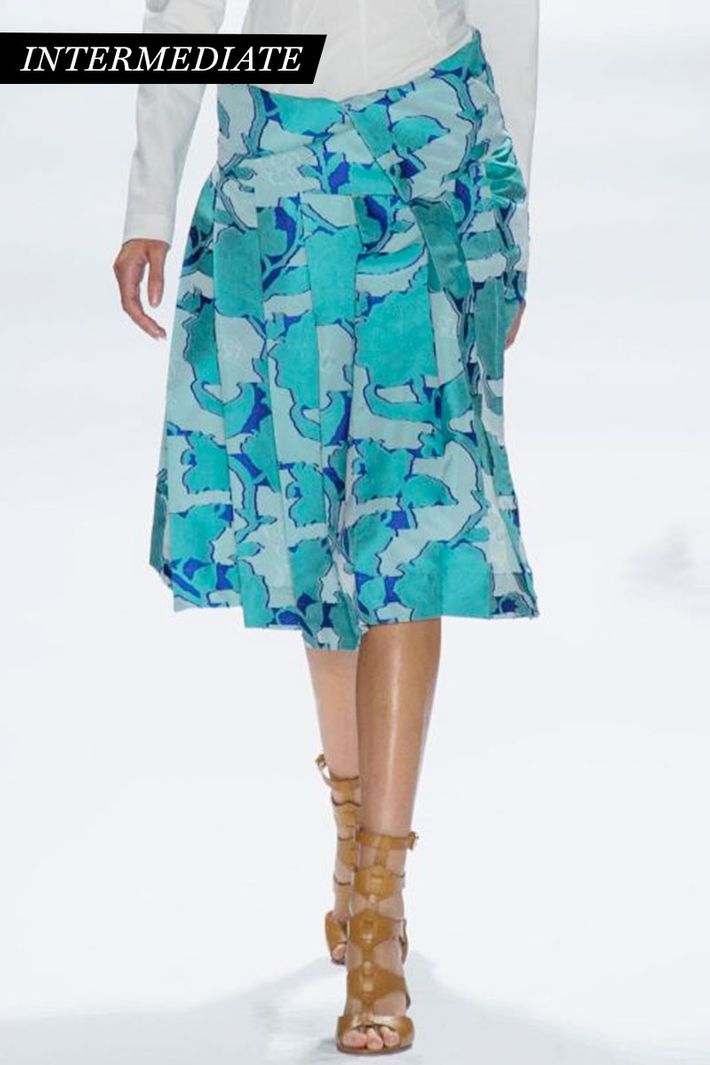 A. Richard Chai LOVE
B. Tia Cibani
C.  Tanya Taylor