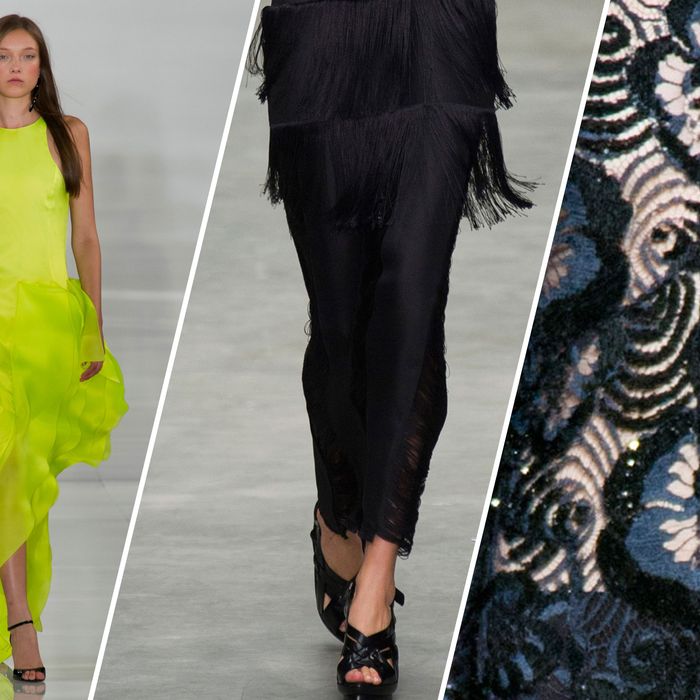 It's a wrap for New York! Before you check out the first wave of shows in London, just how much do you know about the week that was? With a dizzying number of shows and presentations, it's impossible to remember every look. But the true obsessive should find this quiz a breeze. Our first question features a designer known for his classic American sportswear: He's a legend in the field and it shows in this wonderfully bright gown, as modeled by Yumi Lambert. The dramatic ruffles on the hem are mirrored in the back, creating a cascade effect.
Next question is on the topic of minimalism: This house prides itself on creating clean, simple, and timeless looks. This season, some swishy (and on-trend!) fringe was added to the mix, all done in spare black and white. Though this photo is static, you can just imagine how dynamic this piece would be as the tasseled hips sway side-to-side when the model walks.
Last question: This designer crafted a post-apocalyptic collection. But there's no mistaking the detailed work behind the gowns that closed the show, as seen in this tight zoom shot. They would be a refreshing take on evening dressing if someone were brave enough to wear one to the Emmys next weekend.
Think you know the answers? Click to see the full runway slideshows and find out if you're right.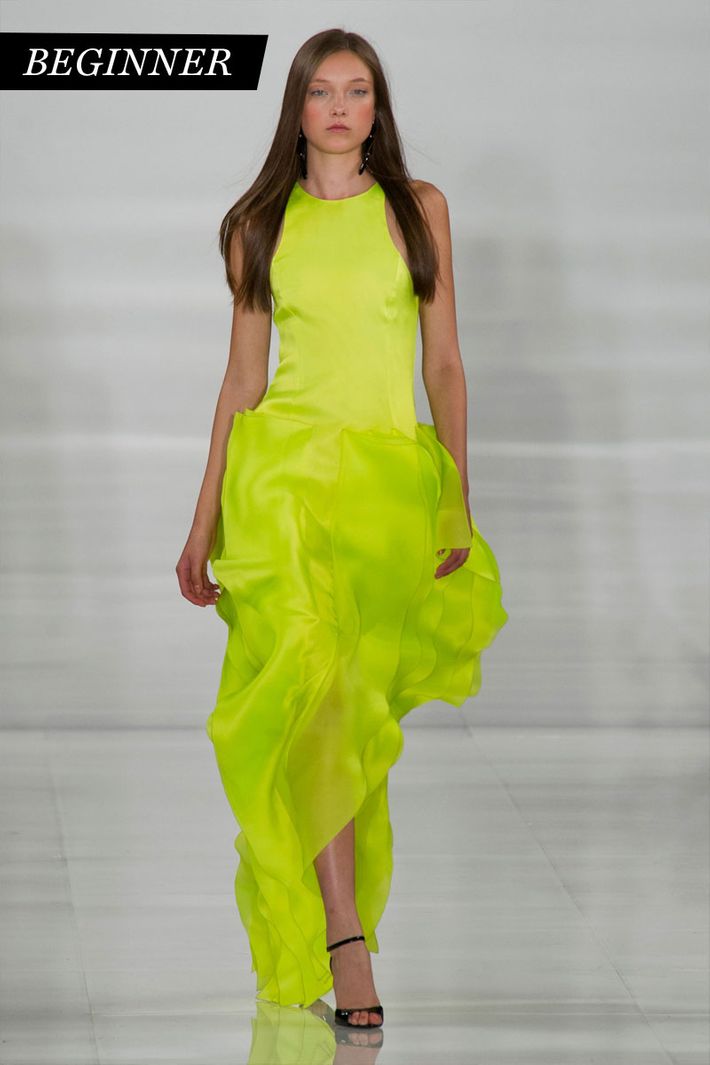 A. Ralph Lauren
B. Michael Kors
C. Tommy Hilfiger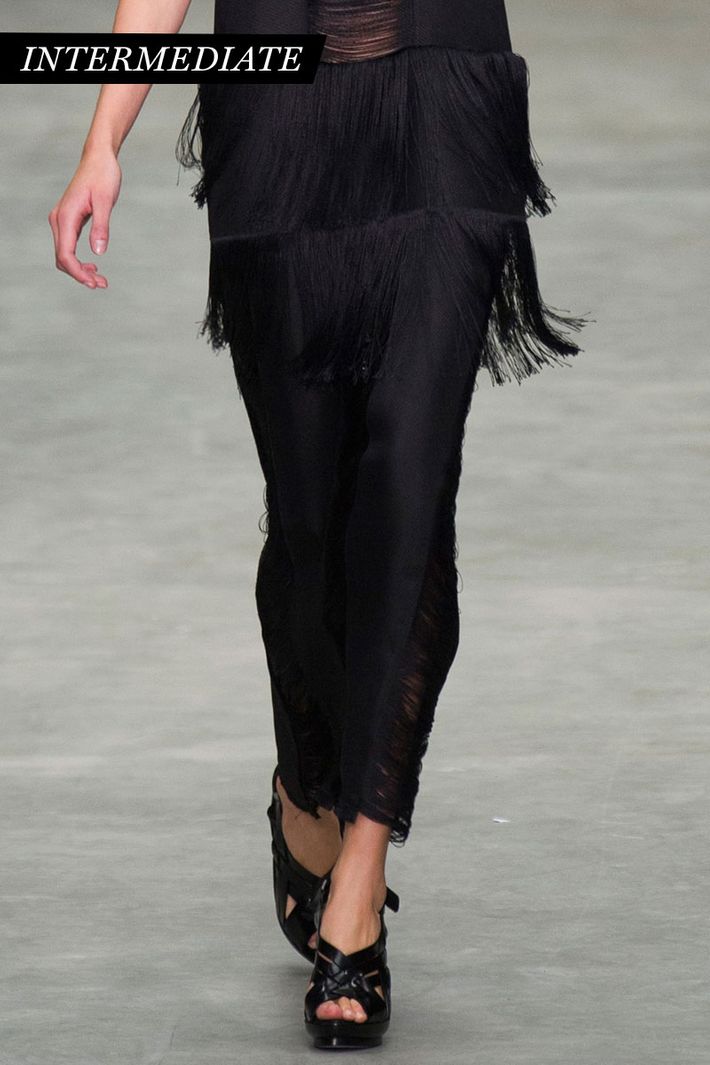 A. Narciso Rodriguez
B. Reed Krakoff
C. Calvin Klein