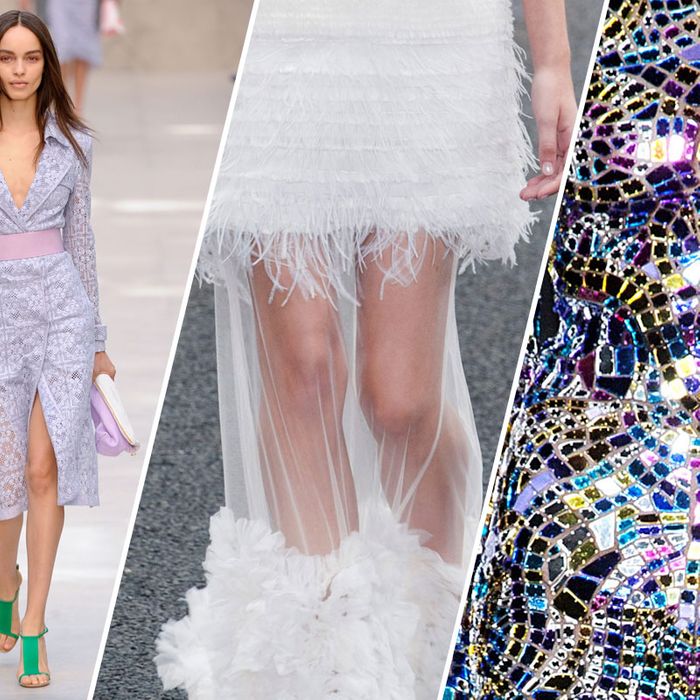 Today's the last big day of London shows — time flies when you're having so much fun, right? — so we're focusing on some of the city's mainstays. First up is a look from the most British of British brands. While this house used to show in Milan, it's been back in its hometown for the last few seasons. For spring, the theme was classic English rose in delicate pastels including this pretty lavender version of their staple trench. While it may not hold up under a heavy shower, it certainly would be lovely and cheerful.
Since the first question was practically a giveaway, try out the next one featuring a gossamer-thin white gown from a Kate Middleton favorite. He's best known for his florals, but this spring, his collection focused on beautiful evening dressing with an edge. The closing look was particularly stunning with its unusual combination of a collared shirt, feathers, sheer insets, and a hemline of ruffled silk organza.
Finally, take a close look at this image: It almost seems like a kaleidoscope but is actually the detail taken from a minidress and matching knee-high boots. The designer behind this outfit is known for creating collections that ooze sex appeal and this one is no different. While nearly everything is covered up, the flashy embellishment and skin-tight silhouette were made for a confident customer who has no problems showing off a toned body.
Click the links to view the slideshows and see if you guessed right.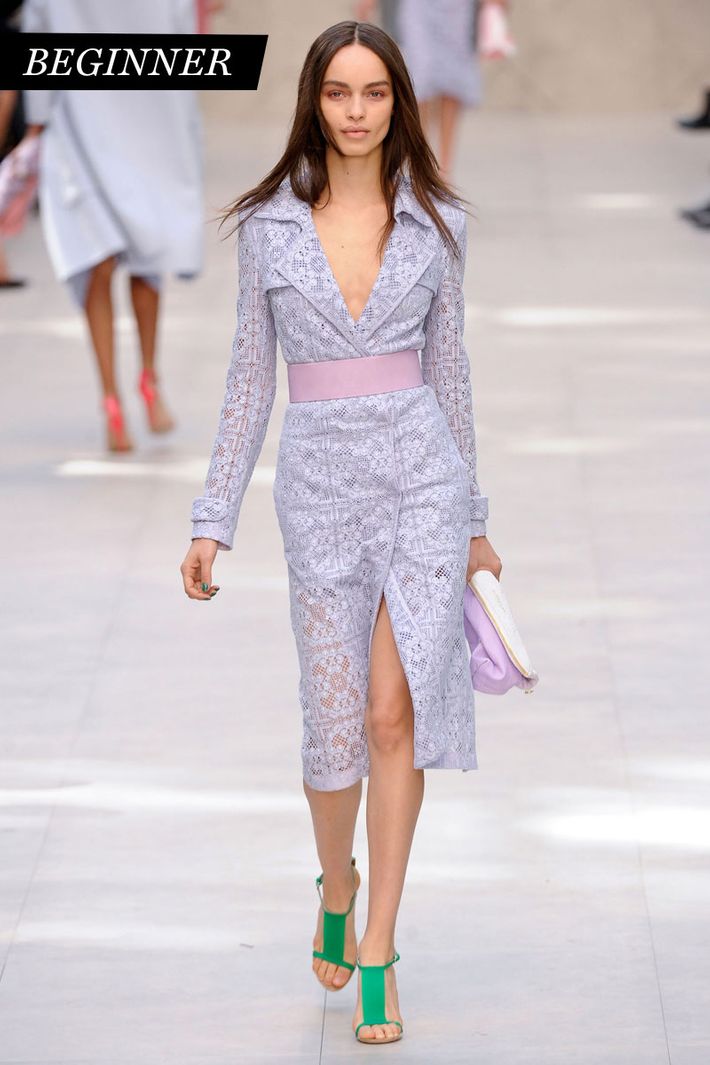 A. Antonio Berardi
B. Burberry Prorsum
C. Mulberry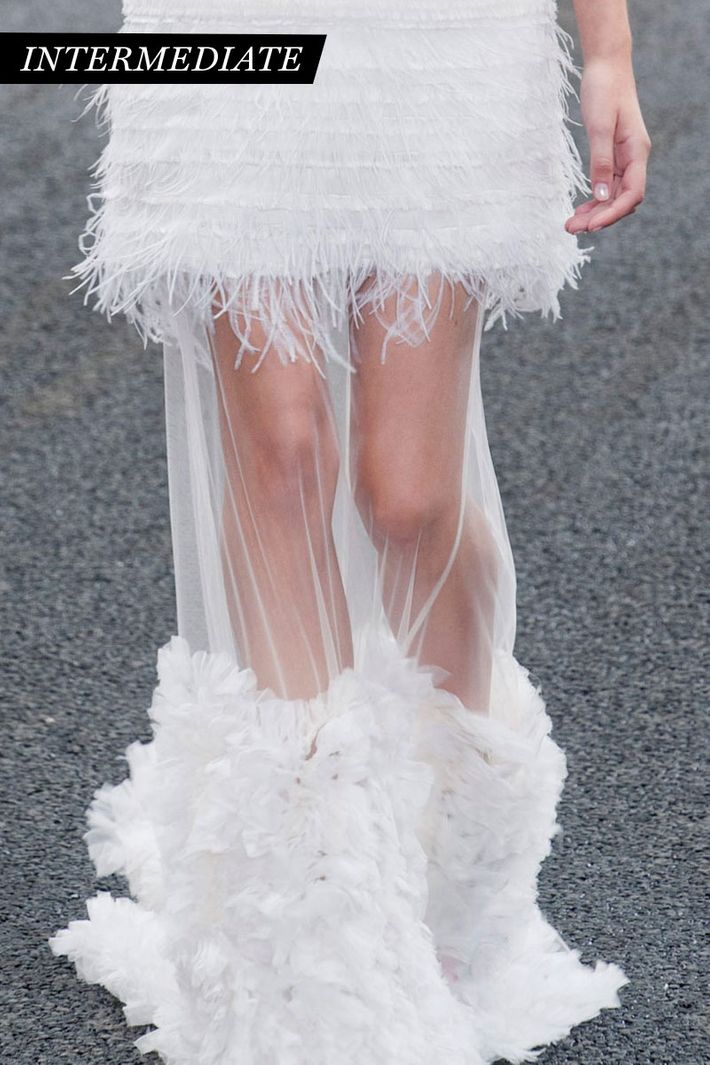 A. Erdem
B. Michael van der Ham
C. Preen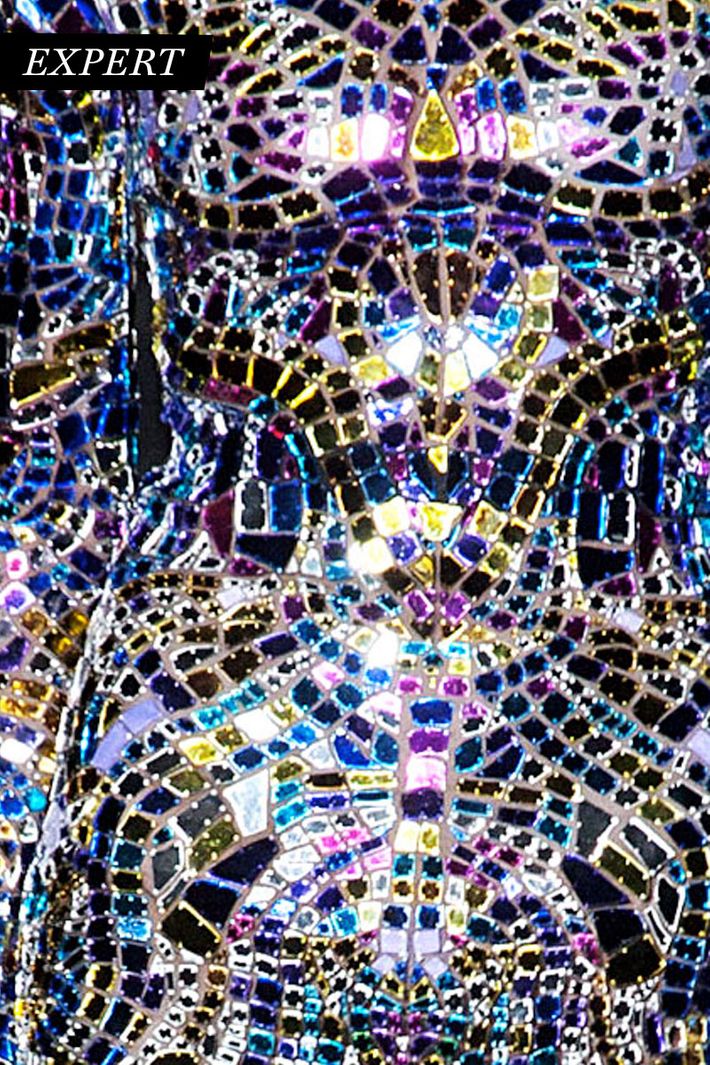 A. Tom Ford
B. Giles
C. Peter Pilotto