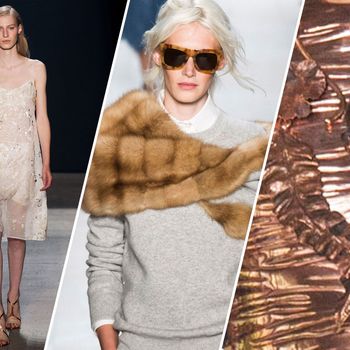 There's only one more day of New York Fashion Week to go, but there's still so much to look at. In order of easiest to hardest, guess which designers we're talking about below:
Nineties-inspired slip dresses are making a huge comeback this season, so it's not a surprise that this designer presented a flawless rendition of the look, combining cream chiffon and delicate gold foil for a fantastic cocktail-ready piece. Another hint: He's best known for Carolyn Bessette-Kennedy's wedding gown and is a master of minimalist frocks that look just as good now as they did decades ago.
If that first question was too obvious, this one's a littler harder: Can you name the designer behind this luxurious sable-fur-and-cashmere combination? The Michelle Obama favorite knows his way around sportswear and red-carpet dressing alike.
To really show how much you know, identify this pleated copper creation. The crop top trend shows no sign of abating, and this refined version is bound to be worn by any of the edgy starlets who love the label.
Click ahead to view the slideshows and see how much you know about the day that was.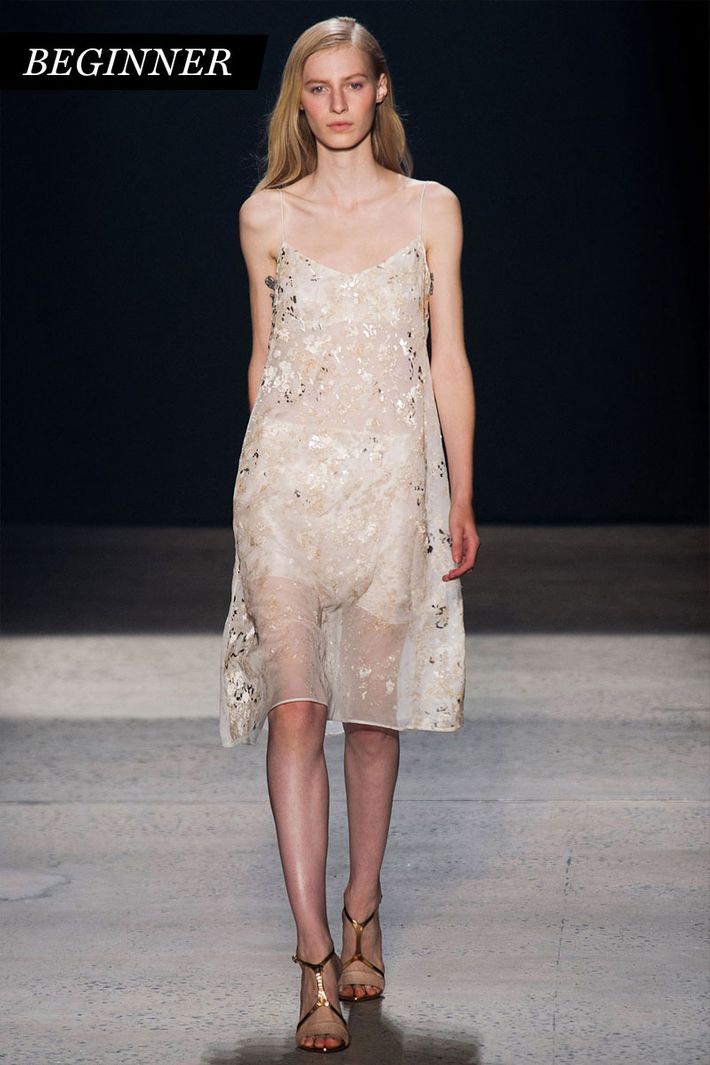 A. MM6 Maison Martin Margiela
B. Narciso Rodriguez
C. Wes Gordon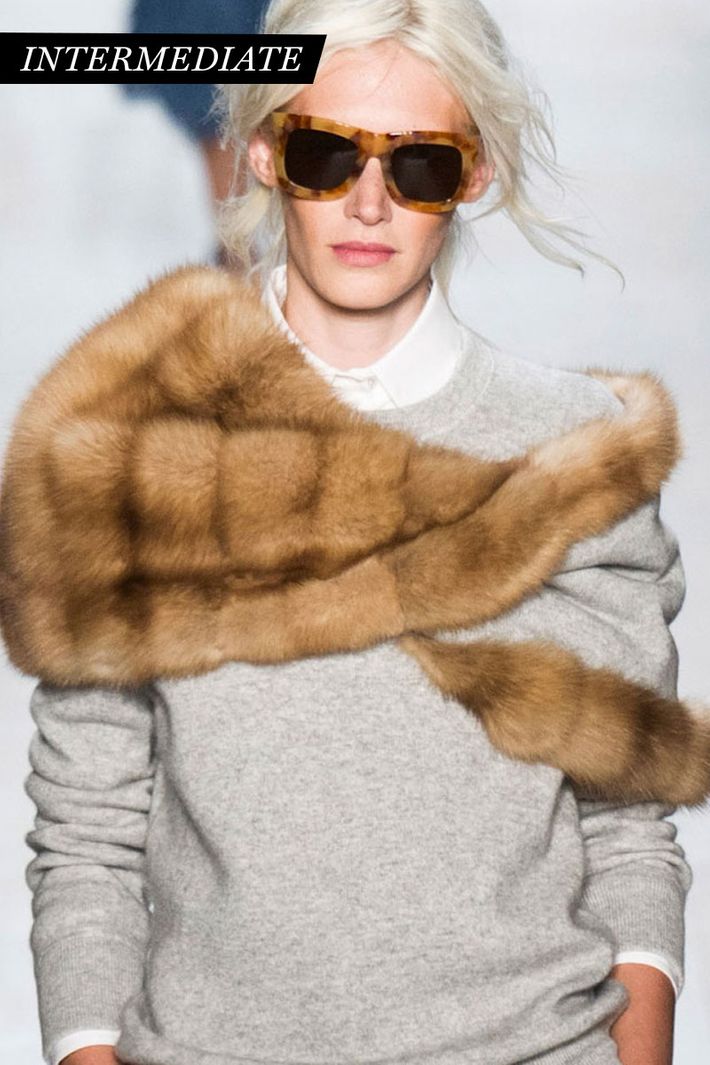 A. Michael Kors
B. Naeem Khan
C. Bibhu Mohapatra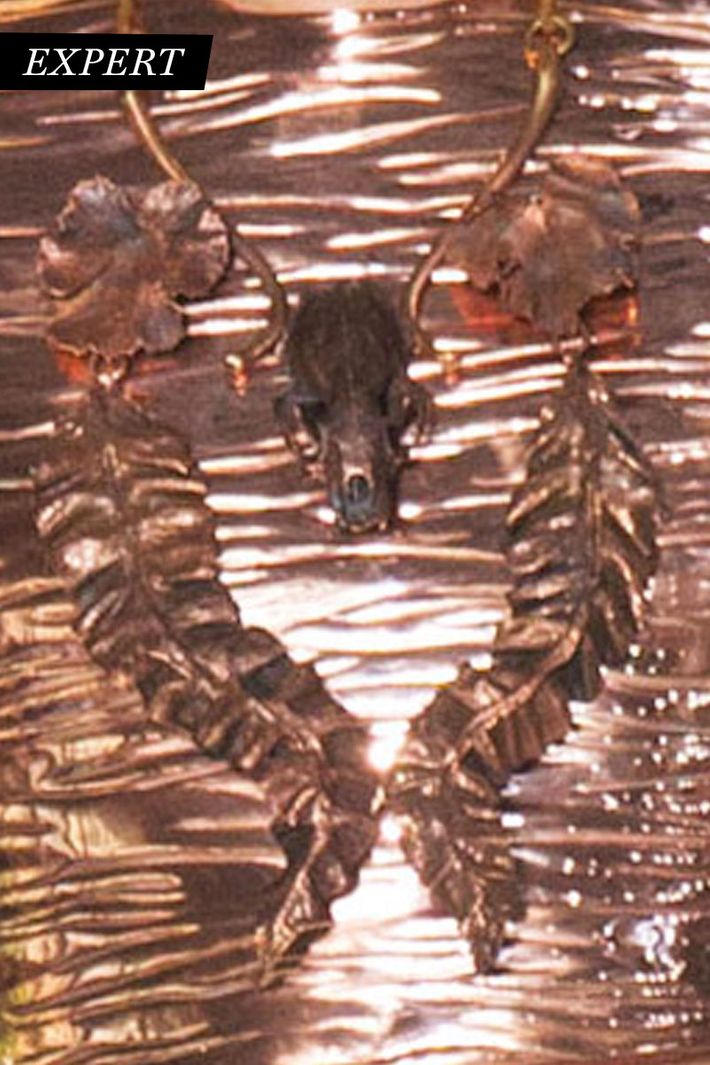 A. Marc by Marc Jacobs
B. Proenza Schouler
C. Oscar de la Renta