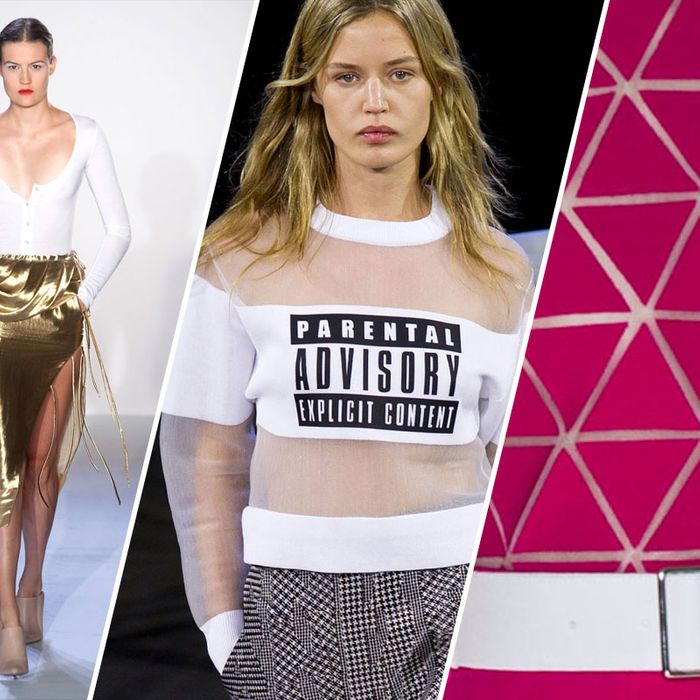 It's midway through New York Fashion Week, and the shows are still going strong. First up is a deceptively simple look by a designer who exudes sensuality without being overtly sexy. He also happens to know his way around a thigh-high slit, as seen on this slick, gold silk skirt. Paired with a henley, it's a refreshing update to traditional evening dressing and a handy styling trick to try with your own pieces.
To further test your knowledge, take a look at this sweatshirt featuring a sticker you might recognize from back when you had to buy CDs. Considering the designer favors a nineties hip-hop-heavy soundtrack, it's the perfect complement to the music. Expect to see the cool downtown set and street-style stars snap this piece up quickly.
And finally, check out this close-up shot on these fuchsia triangles that make up the bodice of a dress. The designer behind this piece creates simple and luxurious pieces that never seem dated. Usually favoring a more neutral palette, this happy pink keeps the minimal silhouette youthful yet refined.
Think you've got them all figured out? Click ahead to find out the answer in our slideshows.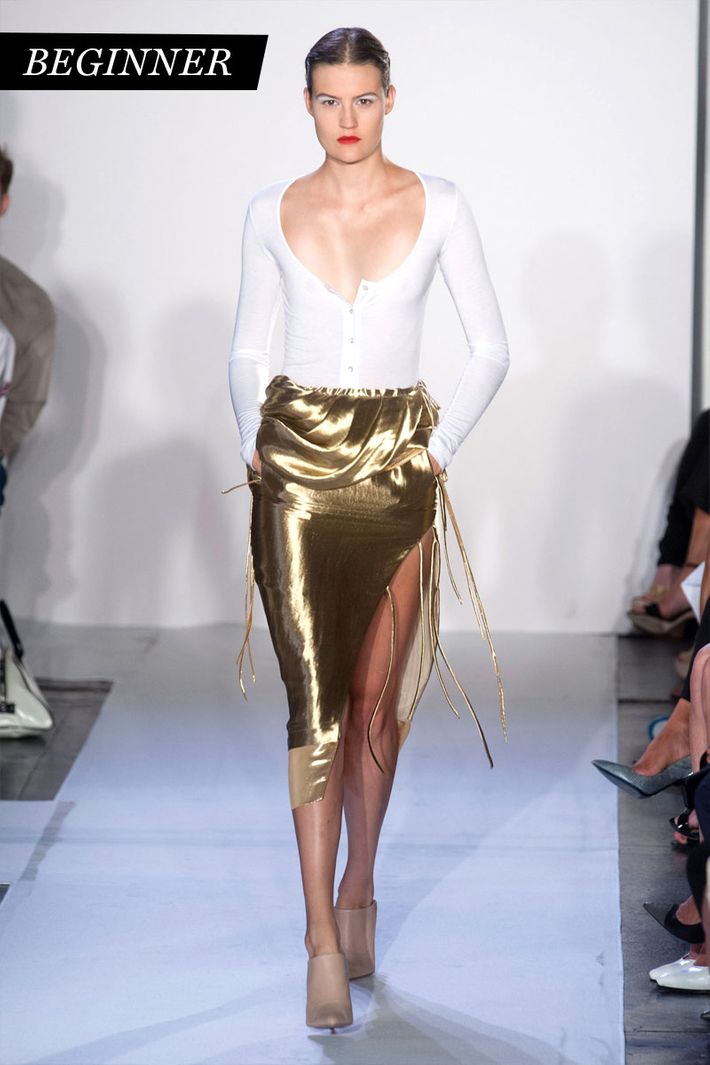 A. Altuzarra
B. Alexandre Herchcovitch
C. Christian Siriano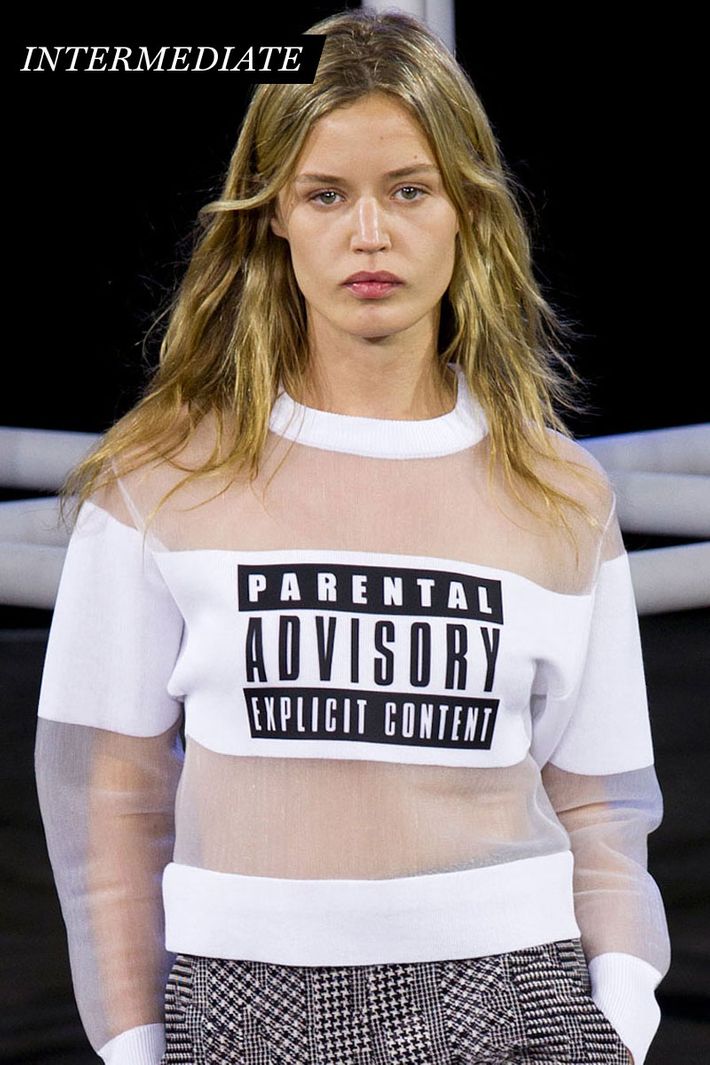 A. Calla
B. Jen Kao
C. Alexander Wang