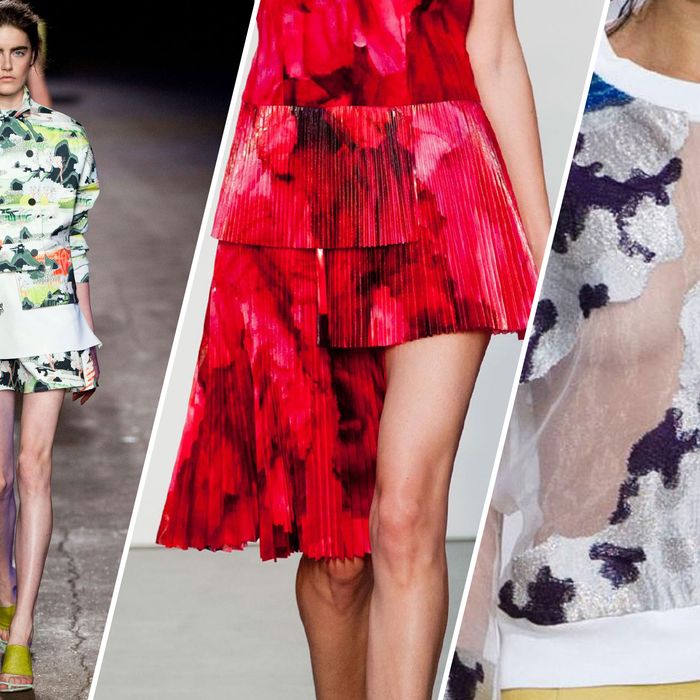 Normally, on Monday of Fashion Week, you'd be settling down to watch the Marc Jacobs livestream, but he's decided to spend a second season closing out the week. Don't worry, there are many other pretty things to look at in the meantime! Guess which label matches the following looks.

This colorful printed jacket and matching skirt comes from a brand that knows their way around cheeky sportswear. Although Solange didn't attend the show, she'll definitely pop up in this outfit for a show or DJ gig, as she's a huge fan of the line.
Intermediate fashion quiz-takers can challenge themselves with this printed, pleated skirt. The designer behind this look knows his/her way around a ladylike piece, but added a sexier twist this season with thigh-revealing, asymmetrical hems.
And for the true test of your knowledge, take a look at this swirly, beaded sweatshirt. Drawing inspiration from raw landscapes and geodes, the collection felt like a trip into the deserts of Utah and Arizona. Sheer insets add lightness, making it the perfect piece to layer on while glamping in the Grand Canyon.
Click ahead to browse the slideshows to find out the answer.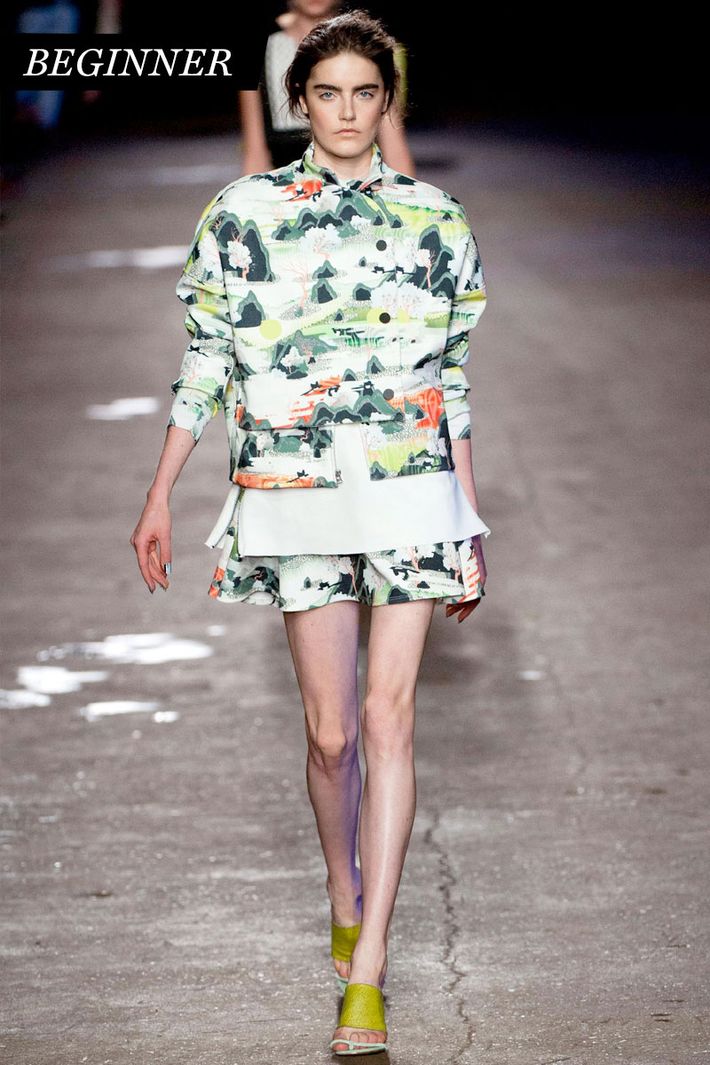 A. Tommy Hilfiger
B. Opening Ceremony
C. Band of Outsiders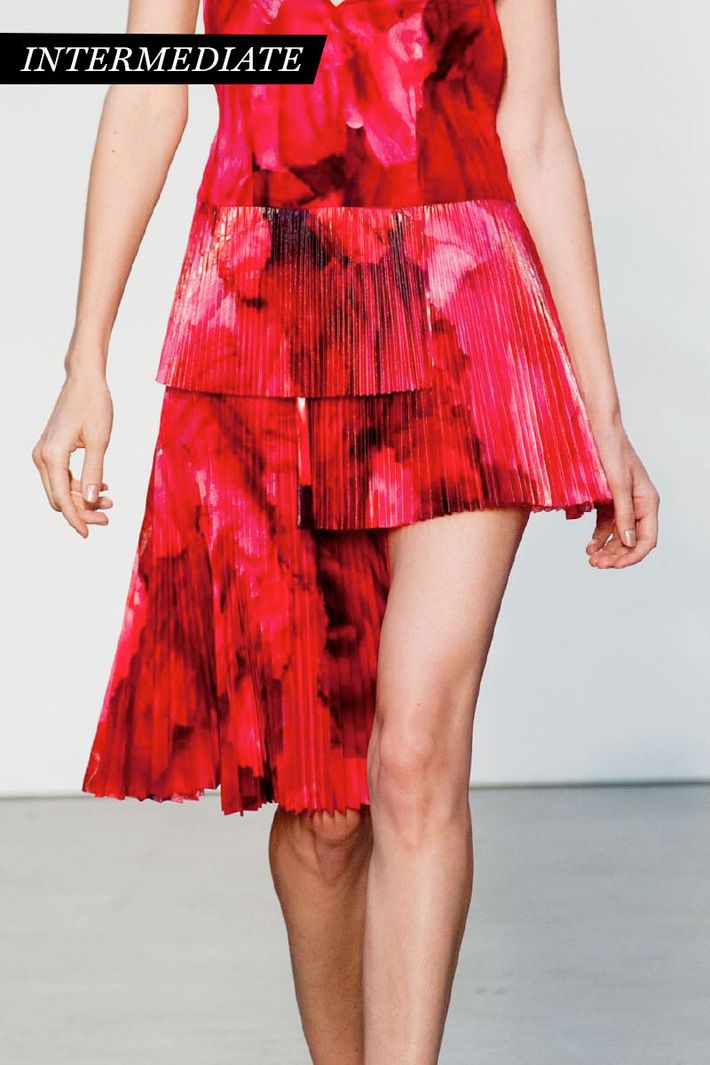 A. Thakoon
B. Carolina Herrera
C. Derek Lam