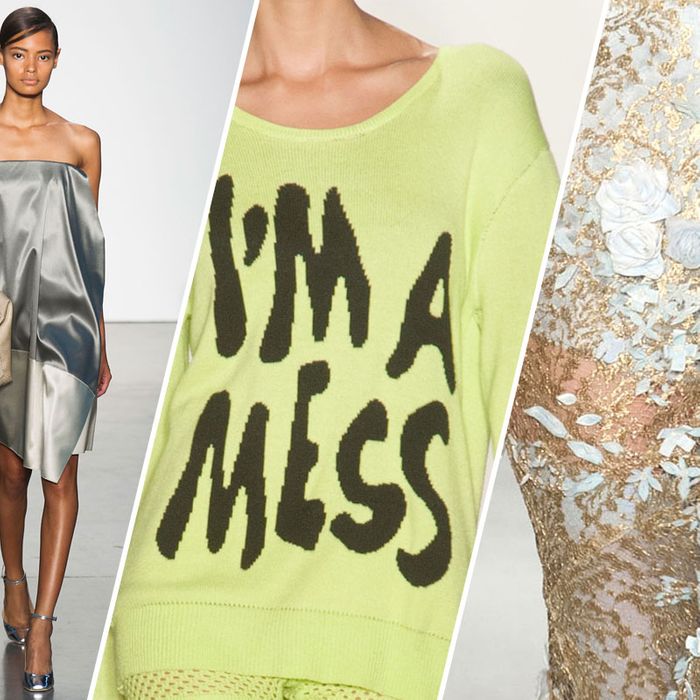 Today is the last day of Fashion Week. Whew! Before you tuck into the final show of the day, try our latest quiz featuring all of the chic, crazy, and elaborate looks that marked Day Seven of Fashion Week. Hopefully you've studied up on our runway galleries. First question on the exam: Name the designer who created this sleek, minimal silk dress below. It may appear to be deceptively simple, but it's a great palate cleanser if all of the vivid colors and prints of spring prove to be too much for the eyes. The designer behind this brand is better known for his work with a much larger accessories brand but happens to know his way around ready-to-wear too.
The next question features a piece from a designer who's popular with the club-kid set. You can always count on the show to be filled with bold colors, wild styling, and a highly entertaining front row decked out in crazy outfits. This particular sweater feels like an appropriate sentiment as the week winds down. Don't be surprised to see someone in it by the time Paris finishes up.
The real challenge of the day comes from this close-up shot of roses appliquéd on gold lace. This brand is a red-carpet favorite, so expect to see a lucky starlet or two clad in their feminine designs on Emmy night. While the closing gowns are always stunning, the opening look combined a gauzy blouse with a dreamy skirt for a Pinterest-worthy outfit.
Click ahead to view the slideshows and see if you've guessed correctly.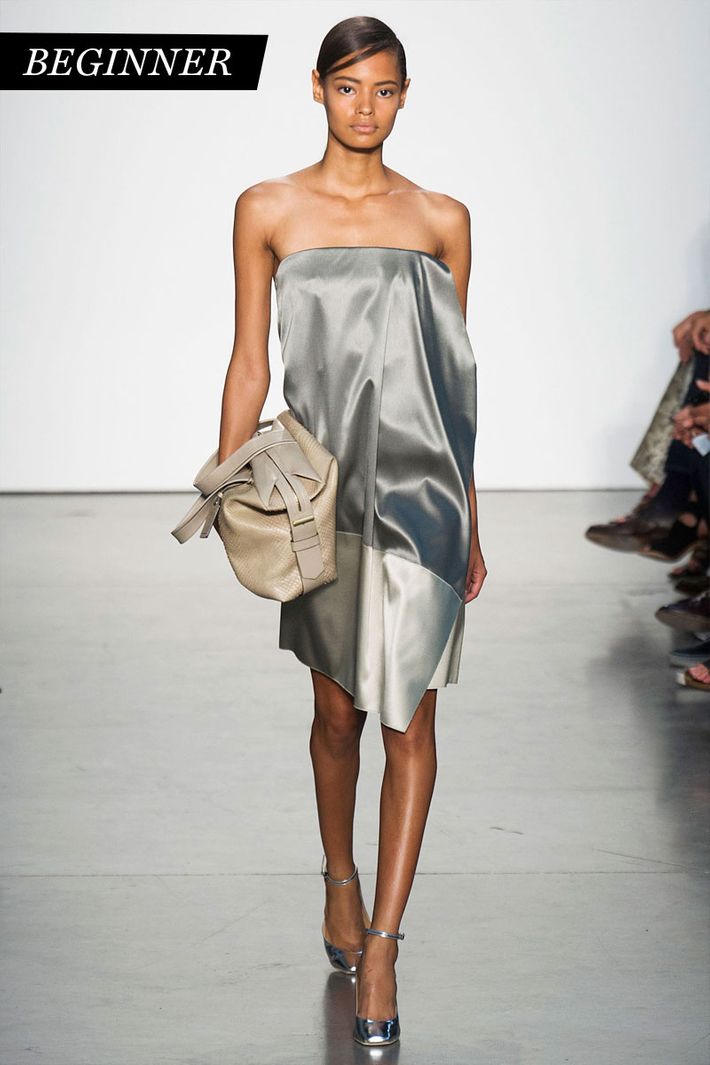 A. Reed Krakoff
B. Dion Lee
C. Philosophy by Natalie Ratabesi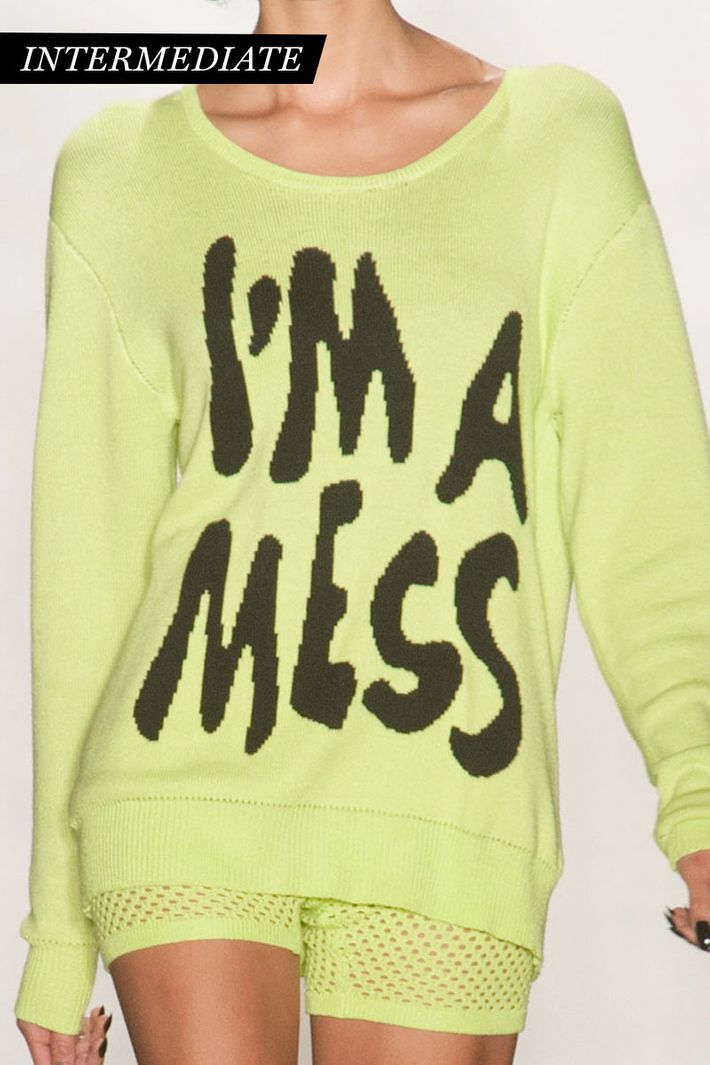 A. Jeremy Scott
B. Betsey Johnson
C. The Blonds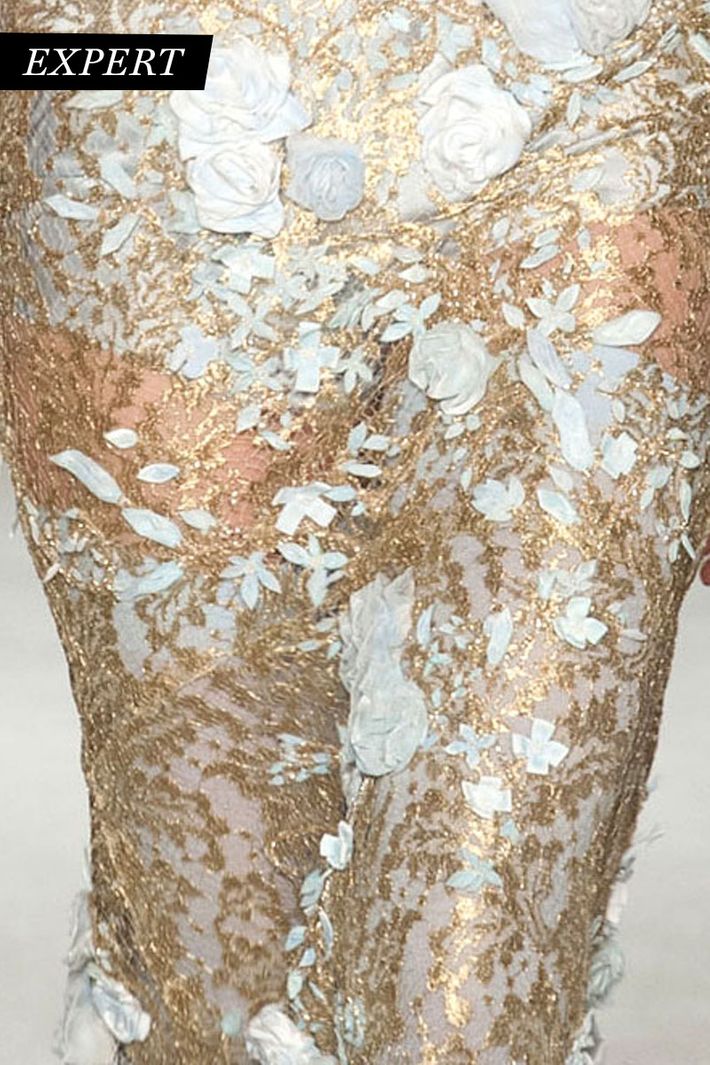 A. J. Mendel
B. Marchesa
C. Douglas Hannant