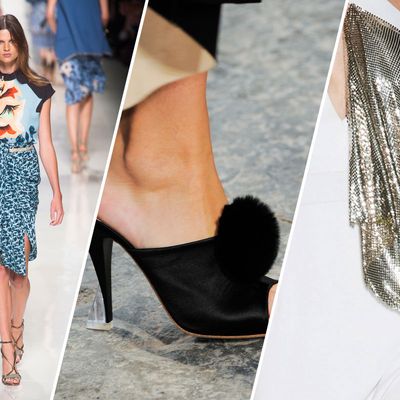 Milan's heavy hitters like Bottega Veneta, Jil Sander, and Dolce & Gabbana are scheduled to walk over the weekend. Before then, today's quiz is awaiting you! The easiest question is slightly harder this time around: Can you name the brand behind this colorful look below on Bette Franke? The clash of prints is whimsical and fun, indicative of the house's history of churning out vivid patterns, and the casually wrapped fringe skirt combined with the floral top is just the type of glamorous styling you'd expect from a woman who travels luxuriously.
For the intermediate question, take a glance at this mule and see if you can figure out the brand. It's better known as the younger and more sporty little sister to a long-established Italian design house. A poufy black-fur-ball accent combined with a bit of lucite at the heel adds a modern edge to the bedroom-slipper silhouette, which has been making a comeback in the last few seasons.
The last question may be considered "expert-level," but it's actually the most obvious of the bunch. No one is quite as synonymous with sexy glamour as the designer behind the chain-mail detail here. The slinky accent on a tight, cutout gown stays true to the over-the-top aesthetic of the brand and begs for someone confident to wear it soon.
Click ahead to view the slideshows and see if you've guessed correctly.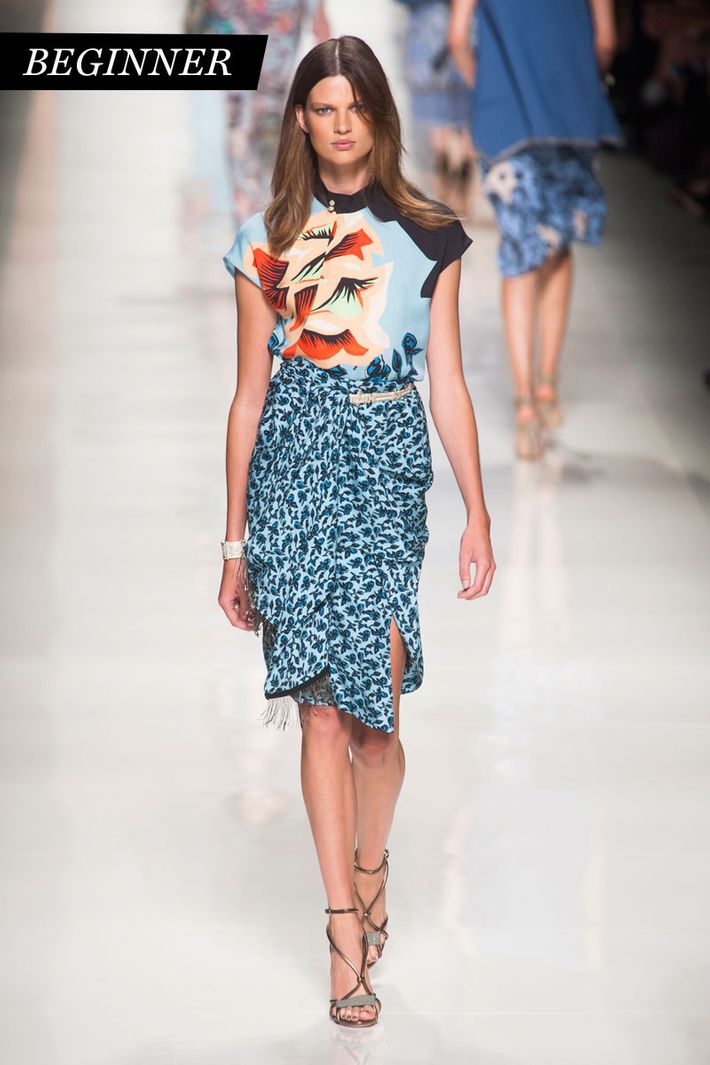 A. Just Cavalli
B. Antonio Marras
C. Etro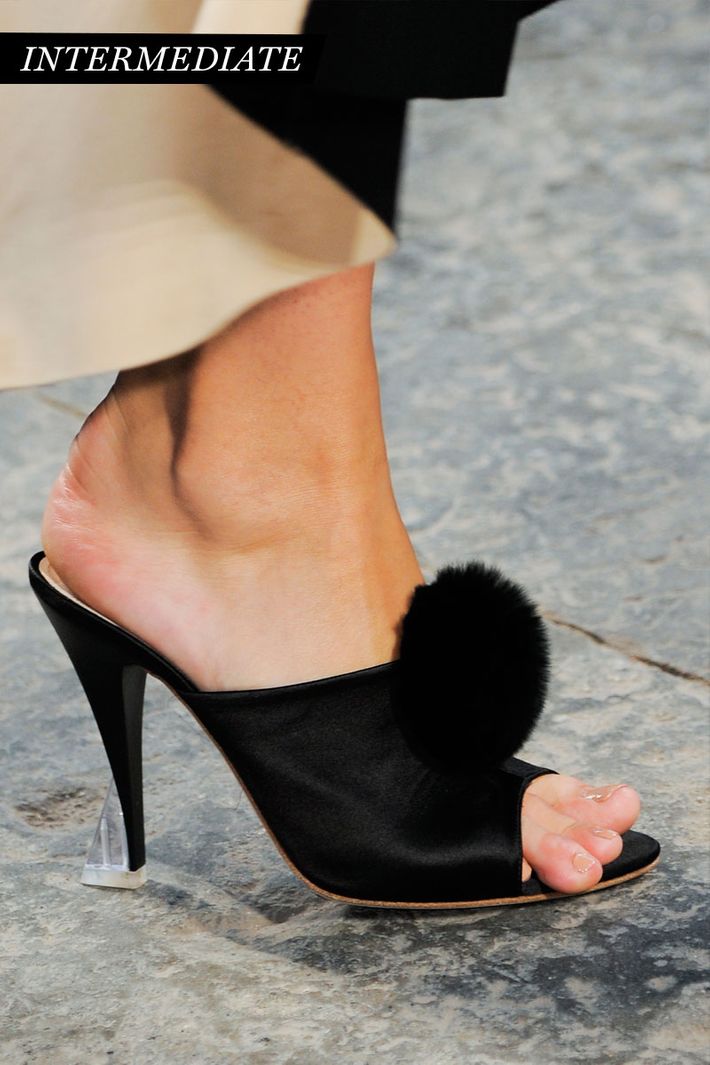 A. Sportmax
B. Les Copains
C. Costume National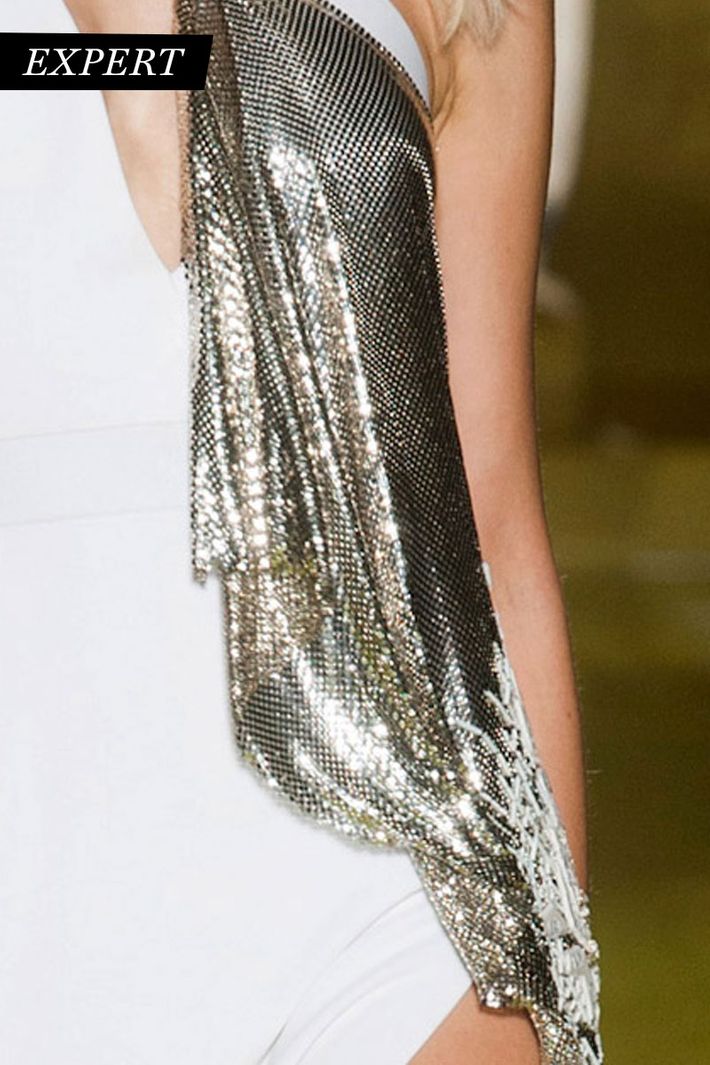 A. Emporio Armani
B. Versace
C. Blumarine