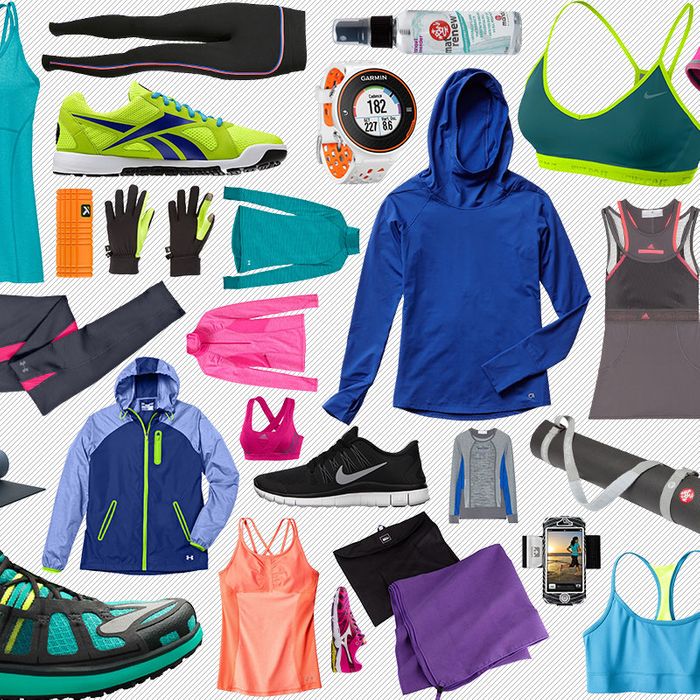 This weekend is Marathon Sunday here in New York, when tens of thousands of runners tackle 26.2 miles with temperatures forecast to be in the 40s. While you may not be so inclined to brave the cold for that long of a distance, chilly weather doesn't count as an excuse to sit on the couch. To help get you out and moving, we gathered up 35 items that will make exercising more tolerable during those long winter months. There's everything from lined tights and lightweight jackets to help running outdoors feel more pleasant, to yoga-ready separates for the indoors-inclined. Click ahead to see all of the inspiring ways to get fit, even as the holidays approach.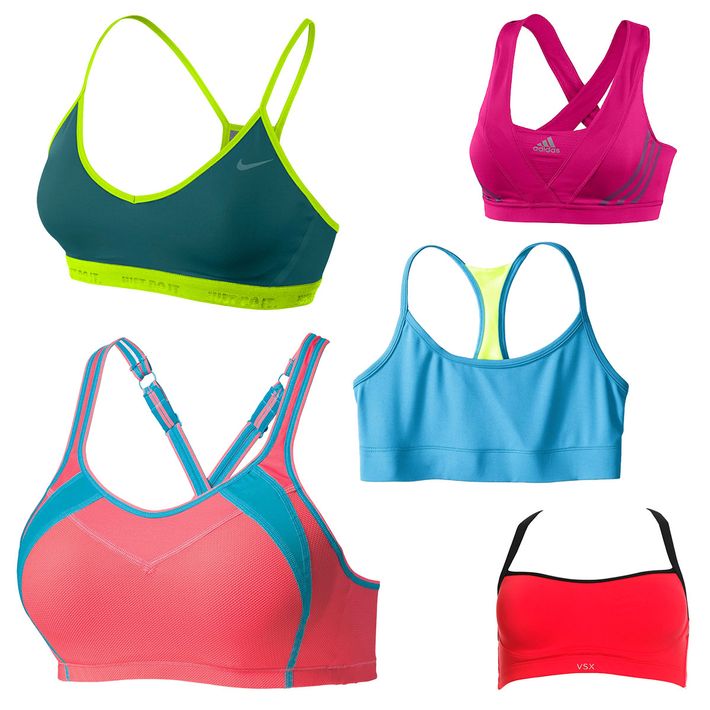 Sports Bras
One can never have too many sports bras, especially brightly colored ones that will cheer up gray mornings. And before you scoff at the Victoria's Secret underwire version, it's surprisingly very flattering should you want to add some lift to your chest.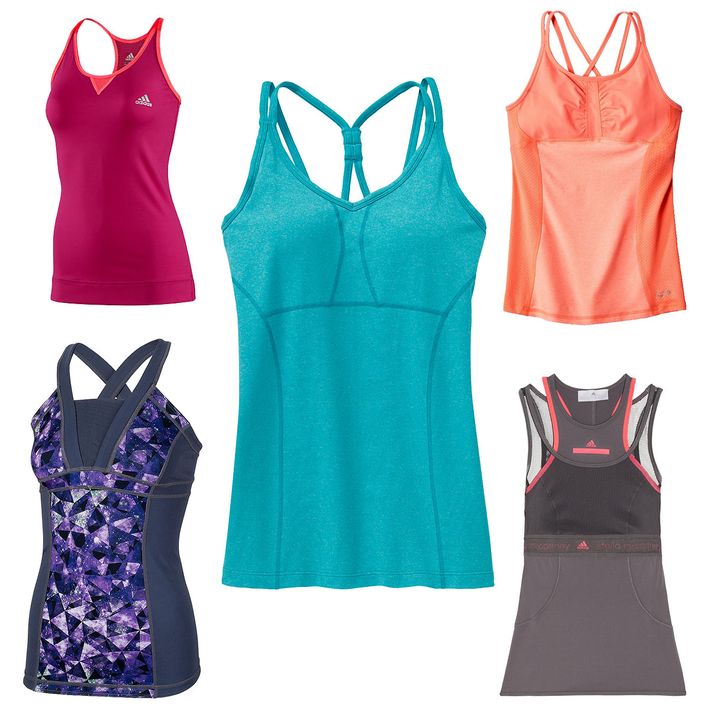 Built-in Bra Tanks
Layer it over a bra for extra support or wear it alone for light gym workouts.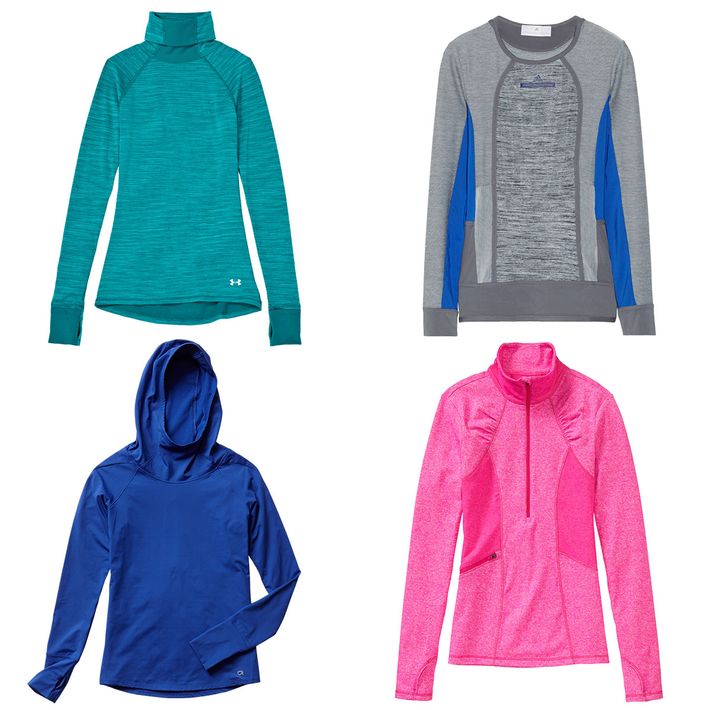 Layering Pieces
Thin yet warm hoodies and long sleeve tees are great for light layers that will keep you moving. An added bonus are the ones with thumb holes, all the better to keep everything in place.
Running Leggings
Long tights in a variety of thicknesses will have you prepared for temperature fluctuations. Throw on Under Armour's leggings for the super cold days; Roxy's work best for early winter. And should you want something to aid in recovery, Sweaty Betty's compression pair will help ease muscle aches.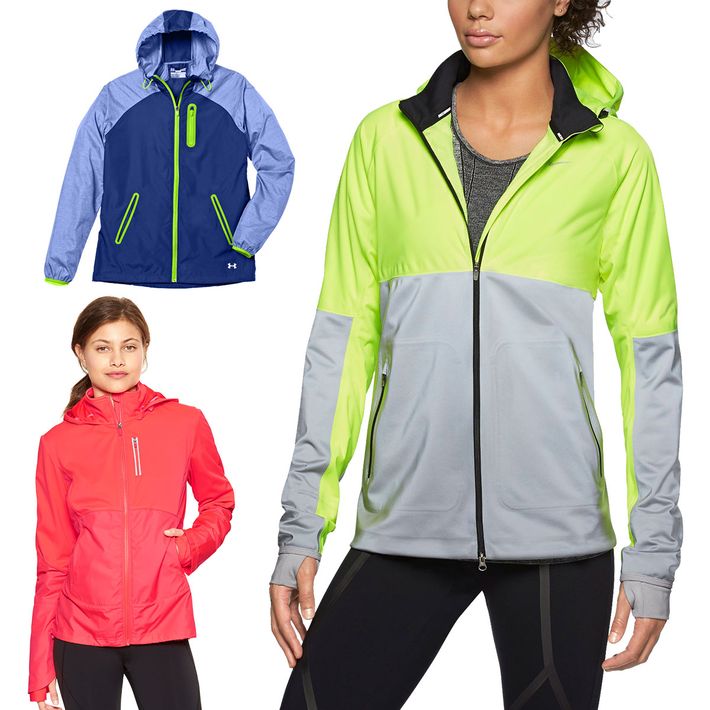 Running Jackets
A lightweight windproof jacket is key for when the temperatures really dip. And since sunset gets progressively earlier, night runners will appreciate Nike's super-reflective one that will keep you visible and safe on the road.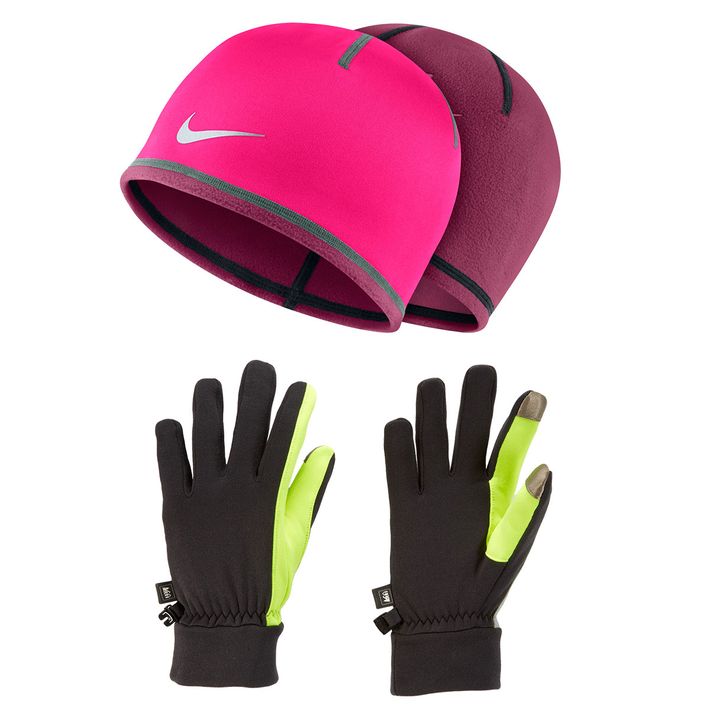 Cold Weather Gear
A snug fleece hat and gloves that feature touch screen-friendly fingerpads will keep all the heat in, even if you need to fiddle with your playlist.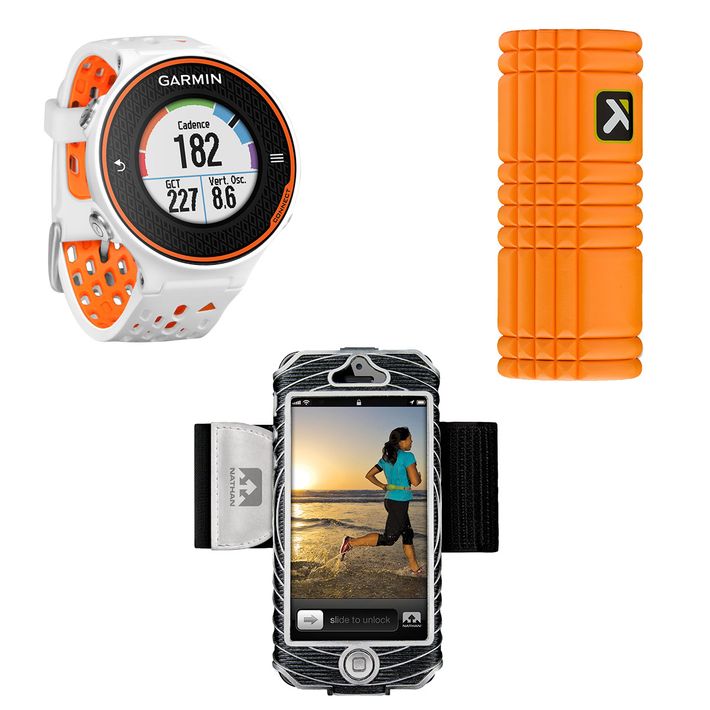 Running Gear
A foam roller with pressure points feels like heaven on sore muscles and helps with injury prevention. And though the Garmin watch is a definite investment, it tracks everything from pace to oxygen consumption to help train smarter.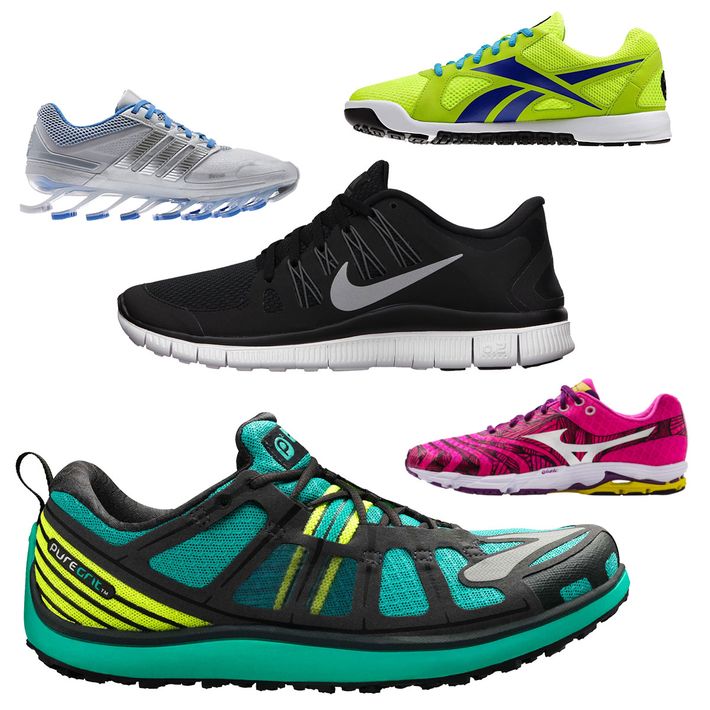 The Perfect Sneaker
Finding the best sneaker for your needs usually requires treadmill analysis, but most of these are popular award-winners that most runners swear by. And for those who prefer to Cross-Fit, these bright yellow Reeboks have all the support you need to get through your WOD.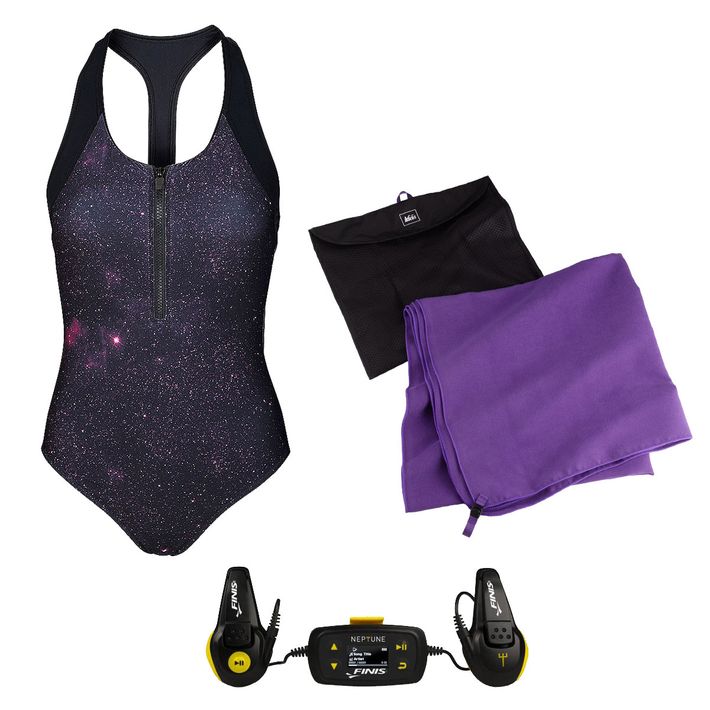 For the Swimmers
If the thought of the outdoors makes you shiver, swimming is a great way to stay in shape. Make sure to carry a thin yet absorbent towel to dry you off quickly. And when doing laps gets too monotnous, Finis' MP3 player will keep you pumped. The two side speakers sit on the cheekbones and transmit sound to your ears via vibrations in the water so you only hear music when underwater.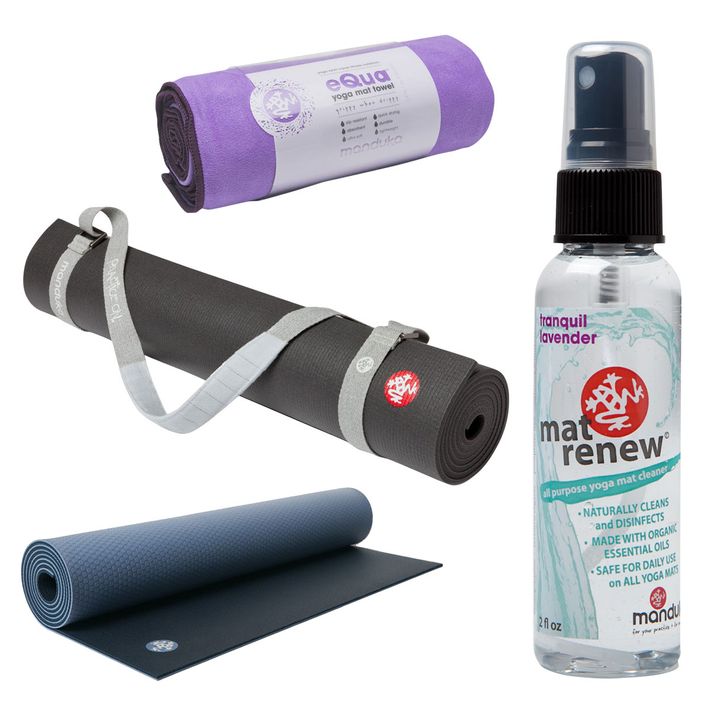 For the Yogis
A thick mat offers great protection on hard floors while a slim strap is the easiest way to tote it around. Keep a towel handy to help with grip and don't forget to spray down everything to keep it fresh.