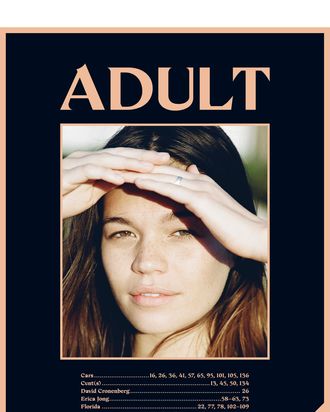 Adult — a new magazine "of contemporary erotics and experience" — celebrated its first issue with a party in Chelsea last weekend. The party promised free drinks, free candy, and free porn; invitations admitted "you plus two." The magazine itself suggests a similar spirit of exuberant debauchery. Its inaugural issue includes a photo spread of models masturbating, a recipe for fried-oyster omelets, fiction, profiles of filmmakers, plus "new and recent poems by poets we'd like to fuck."
Founding editor Sarah Nicole Prickett (who's also a contributing editor at The New Inquiry) says that she saw an opening for a porn magazine led by women. Her friend Berkeley Poole (a designer at V Magazine) serves as Adult's creative director, and a male photo editor and male publisher (Jai Lennard and Noah Wunsch) round out their team.
The Cut spoke with Prickett last week about the forbidden internet, "porn for women," and plans for more naked men in future issues.
Tell me about how Adult got its start.
I stayed in New York for Christmas, so I was doing a lot of drinking and lying around my house, and watching porn. [Laughs.] I was realizing that I should have prepared a less bro-y story — that it should have been a little more high-minded. But it wasn't, really.
I had always wanted to do a magazine — and by always, I mean probably since I was 20, like, when I became a person. I still always wanted to do something in print. Spending ten hours a day at my computer, when I want to read something or do something for me, I move from the kitchen where my laptop is and I go to my bed and read a book. I wanted to feel like it was more private and pleasurable, I think. I wanted a magazine that you could take to bed.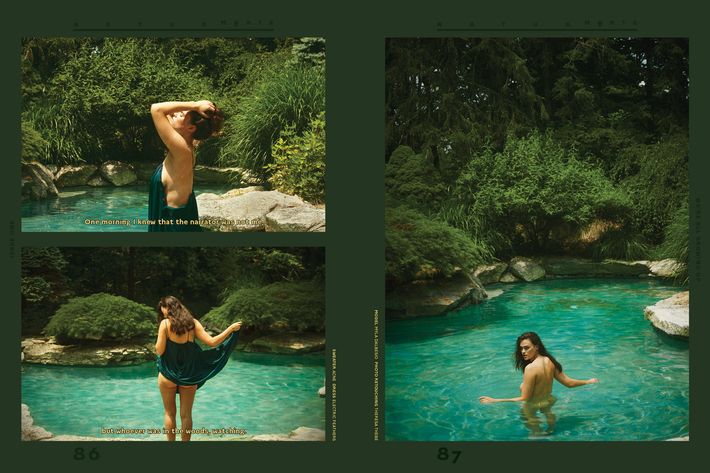 Do you think that the Internet informs the sense of contemporary eroticism that you wanted to present here? 
It's difficult because eroticism is so much about what is hidden. There's this idea that we live in a very transparent culture, and people are always talking about over-sharing, and there's always another article in the Atlantic, and so on and so on. And I think that's not true. For every public social media network that exists, there's a private component.
The Internet — for me, at least — used to have the eroticism of the forbidden, with all its back channels and chat rooms and other, private ways of messaging. I never went on the deep web, but it thrilled me to know it was there. It thrilled me also to think I could mark a message "unread" and that would be true. Now there are no private or unread messages, and what we thought was freedom online was more like a surfeit of options. What felt sexy— voyeurism—isn't sexy when the State is doing it. So there is some pleasure and relief in making a print thing that isn't all SEO-termed, searchable, and scarily transparent. People talk about the tangibility of print, the way the paper feels. I'm just hung up on its opacity.
At the same time, the magazine is a product of the Internet, because the Internet is where we live. It's not a place we go to anymore; it's a layer over everything. I live in and for screens.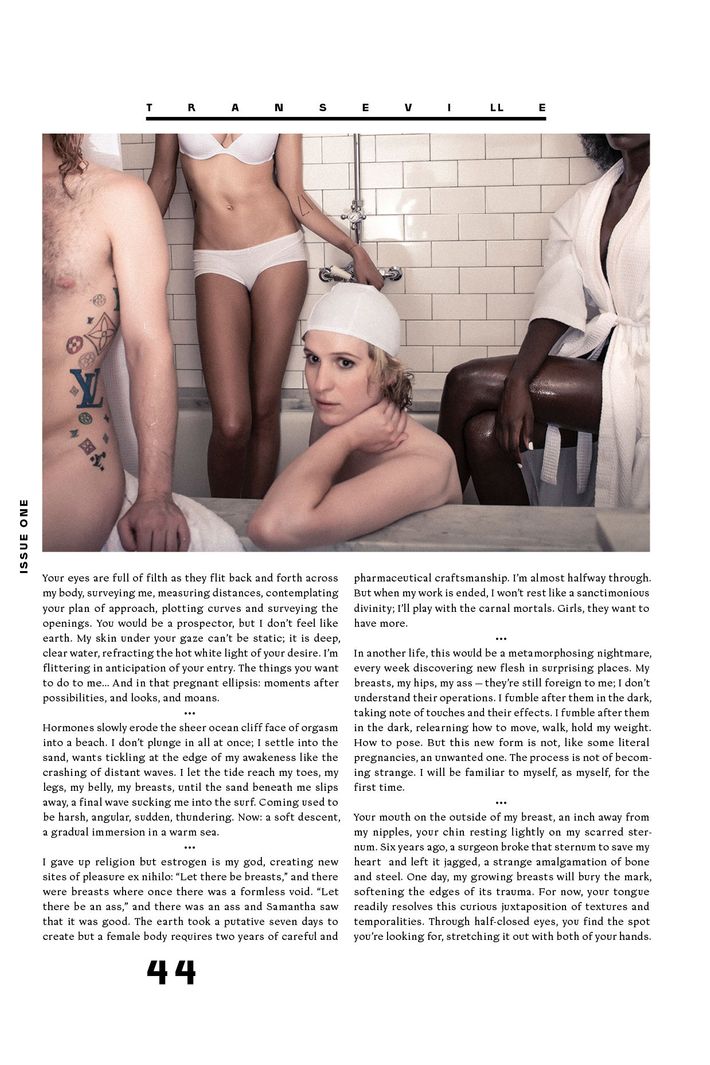 A porn magazine by women, for women — What does that mean to you?
The pull quote in the magazine that really IS the magazine in a way is in the Deborah Kampmeier profile.  She's this forever-indie director because she makes stories that not a lot of people want to see. I think she's sub-tweeting Kathryn Bigelow — like, women directors who just want to be called directors. And she's like "Call me a woman director! The stories I tell are different because I'm a woman."
There's a fine line, because you can easily slip into essentialism with that, but what she's saying is, like, I've lived in different ways, I've felt things in different ways. You are treated differently as a woman who really looks and identifies as a woman.
I want a magazine that is for everybody but feels like it was made by a woman. And I don't know that this issue totally does that, because you will notice that all of the people in the magazine — the subjects in the photo editorials are women.
Do you want more men in the magazine?
Yeah, I want to have more men. We've all sort of internalized this idea that the female body is just intrinsically more attractive. And when there was a man in the photo, it didn't totally work. Photographers — especially photographers of the soft-core erotic variety — it's just obvious that they're not as practiced shooting men. I fought to have more men in the issue, and I sort of lost the first round. But I've ultimately won the war in that, for the second issue, the creative director, Berkeley, and I are going to have more visual editorial control. For every woman in the first issue, we'll put a man in the second issue.
I'm just going to be really honest with you — if you look at the photos in the first magazine, there's nothing shocking. There's nothing really that you haven't seen before. Like, they're beautiful photographs.
I don't believe in "porn for women." The porn that I watch certainly does not fall into that category. It's not that I think porn for women is going to be, like, softer or gentler than it is for men. What's actually in this magazine — the photos that I would call more conservative — are the photos that the guys liked. But I think this reversal is predictable — It's not surprising that men prefer this vintage aesthetic. I mean, everything was better for men in the sixties, so of course you love photos of women from then, too.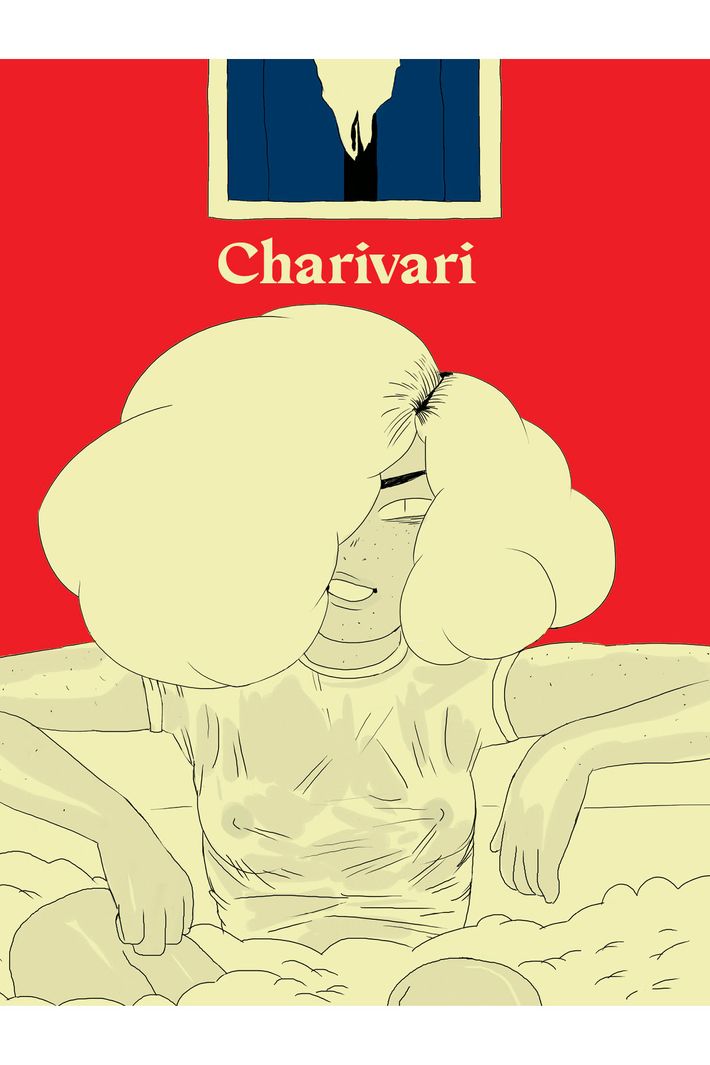 What else is coming up?
In the future it is going to be more contemporary. We're going to have more diverse subjects. We're probably going to move away from using modeling agencies at all, because it's really, really difficult — their idea of size diversity is, like, here is a size-six white girl. We're going to move away from that and cast people we know. It was just difficult to street-cast for an invisible porn magazine, because it seems like a scam. But now we have the first issue and we're going to show people what it is. I've already had more friends — all women, actually. This men thing is going to be hard! Because it's all women—I've had more women ask me if they can be naked in my magazine than ask to write for it.
This interview has been condensed and edited.
Adult is available for pre-order on Amazon, and at select independent bookstores nationally starting in mid-November.