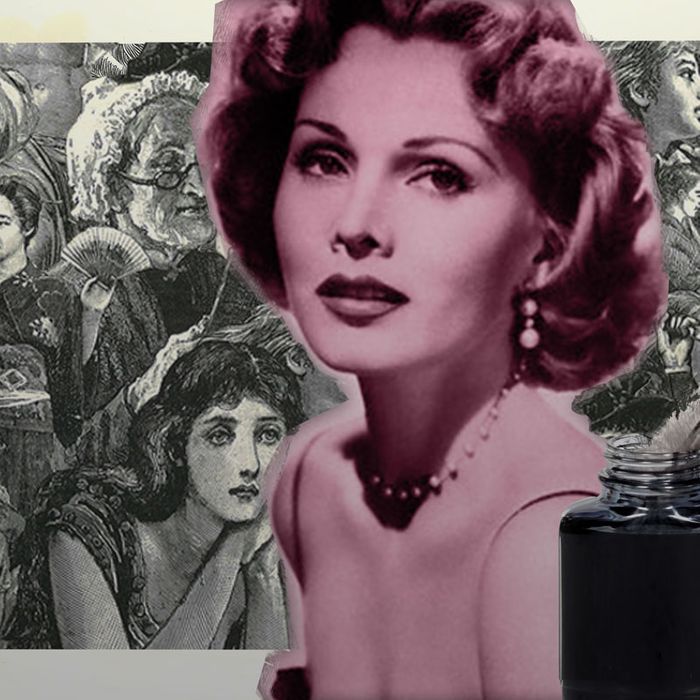 Dear Clio,
What are your thoughts on pursuing men? This man I met is a tender bird, young and shy. Meanwhile, I am a Powerful Woman. Should I ask him to see a Robert Redford movie?
Sincerely,
Ramona
Pursuing men is a wonderful pastime for the young and old. Look at Zsa Zsa Gabor. The occasional actress and Hungarian was married nine times, and each time she asked the man to marry her. The first time she proposed to a man, she was 15 and her prospective husband, Turkish diplomat Burhan Asaf Belge, was 35. Her parents gave her a ten-carat diamond to celebrate the marriage. She is currently married to a man who wanted to have a baby with her at the ripe old age of 94.
Zsa Zsa's courtship philosophy was very wise. The man who helped write her autobiography put it like this:  "[Zsa Zsa] says she wants to be all the Pompadours and Du Barrys of history rolled into one, but she also says, 'I always goof. I pay all my own bills … I want to choose the man. I do not permit men to choose me.'" I think this is great advice, because too often women are seduced by being chosen. You have found a man that you like and there is no shame in choosing and pursuing him. In fact, there is power. So what if your man is a young swallow, a tiny Keats? Ask him to a Robert Redford movie and make a man out of him!
But just because you did the work at first does not mean he can't do any work ever.  He has to at least meet you halfway after you put yourself out there. Love should be reciprocal, after all. And as Zsa Zsa once said, "I like a mannish man, a man who knows how to talk to and treat a woman — not just a man with muscles."
Dear Clio,
I want to date multiple men at once.  How do I do it?
Sincerely,
Befuddled in Brooklyn
Dear Befuddled,
This problem brings to mind the story of another Brooklyn woman, Jennie Jerome, famous for being the mother of Winston Churchill and a prolific dater. (Do you have a tattoo?  Jennie had a tattoo of a snake on her arm!) Her father was a prosperous stock speculator, and Jennie took a typical path for a very rich American girl at the turn of the century: She got engaged to Lord Randolph Churchill, an English nobleman, after a three-day courtship.
Jennie had many boyfriends while she was married, some say at least 200.  However, she was very honest about the whole thing.  It was so widely known that she was having affairs, she sat in a box dubbed "the Loose Box" at the opera. One time, Sir Winston saw her "openly breakfasting" with one of her lovers. But Winston still thought she was awesome and Jennie was generally beloved. Even the wives of her boyfriends loved her. She was a special favorite of Queen Alexandra, even though she was having an affair with Alexandra's husband, the King.
I think the moral of this story is have as many boyfriends as you want, but absolutely own it and be honest. When you are dating a new guy, you have to explain your situation clearly so they can leave if they don't like it. You can avoid resentment if you communicate openly. Wrap it up, have fun, and get to dating.