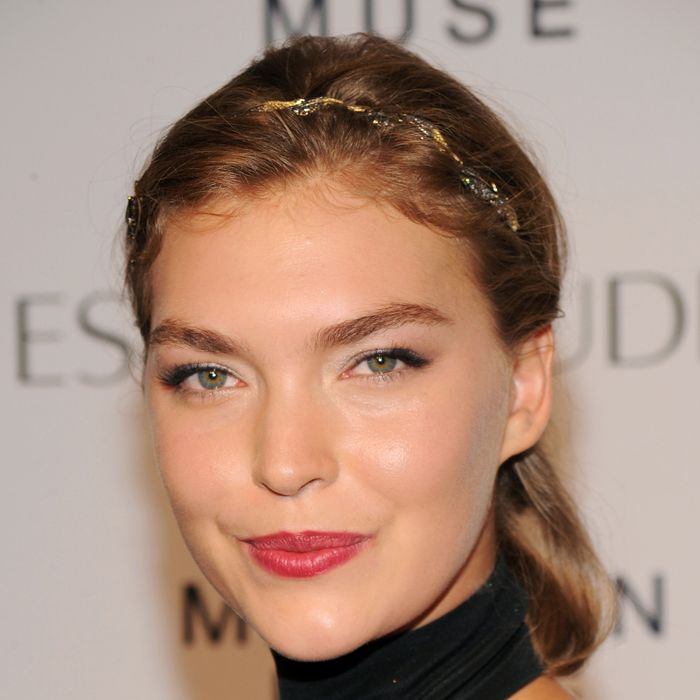 Arizona Muse.
Photo: Bryan Bedder/Getty Images
Earlier this year, Manuel Quintana, the estranged ex-boyfriend of model Arizona Muse, wrote a series of rambling blog posts about her, alleging that she was a drug addict and an unfit parent to their son, Nikko. According to Quintana, they met in Santa Fe in 2006 and, despite him being gay, began dating immediately. She got pregnant with his child in late 2008.
Muse and her reps never commented on Quintana's claims — perhaps to the model's benefit, as he came off unhinged and desperate, admitting to regular drug use (his entries are peppered with sentences like "the next few days were fueled with cocaine and vodka") and complaining that she wouldn't return his calls. Although his blog is still live, he eventually stopped posting, and the whole thing seemed to blow over — until today, when the Post published an item about their ongoing custody battle over Nikko. An excerpt:
Quintana claimed he cared for their son while she built her career and enjoyed the high life.

But now, 'he feels his son is living with nannies because she travels for weeks,' a friend said. 'He was taking care of Nikko for years, and now feels that he can't do anything to see him.'

Concerned friends said Quintana's currently at Promises in Malibu receiving treatment for depression and anxiety. 'He's had a meltdown and is incapable of functioning, he's so depressed,' said a source.
It's all very sad, but also too cliché: Boy meets girl, girl gets famous and dumps boy, boy tries to get revenge by writing mean things on the Internet. It's a worst-case scenario for all people, not just famous ones — doesn't everyone have that Weird Ex lurking somewhere in their past? And no matter how much of Quintana's story might be true, his nuttiness far outweighs any of Muse's at this point (the road to child custody is not paved with "Page Six" items, after all). Meanwhile, her latest Estée Lauder video with Nikko is awfully cute.