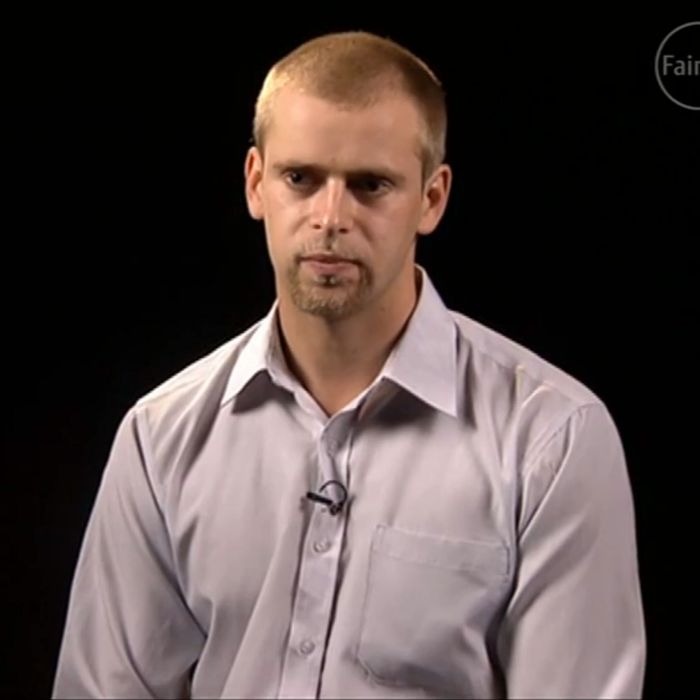 When I first read that two young people were auctioning off their virginity under the pretense of filming a documentary by Australian filmmaker Justin Sisley, I was grossed out. But I admit I was also a little pleased at how neatly the outcome illustrated sexist double standards: Female virgin Caterina Migliorini raked in 250 times more than male virgin Alex Stepanov, affirming women's position as global chattel. Even better, Migliorini seemed militant in her decision to manipulate the meaningless patriarchal invention for the greater good, using the cash she'd get to build low-income housing in her Brazilian hometown. No harm, no foul, I figured. At least until I read this depressing Sydney Morning Herald follow-up with the low-priced male virgin, Stepanov (h/t the Billfold).
During filming, the de-virginization documentary took a very Lars von Trier turn. A Russian immigrant more or less alone in Sydney, Stepanov, 24, told the Australian paper that he joined the project because he thought it would force him to confront his anxieties, which included not even being able to attend college classes because he was "so self-conscious that just being in the classroom was agony."
Sisley got Stepanov to see a psychologist and sex therapist, and to take martial-arts classes, like his idol Jean-Claude Van Damme. He was good at it, for a while.
Then one morning, while jogging to karate, Stepanov was hit by a car and ended up being placed in an induced coma for two weeks. The car ran over his legs, which are now held together with pins and screws and metal rods. He didn't walk for six months. "Justin came to film me in hospital," he says.
It was also revealed that Stepanov joined the project in the hopes he would get together with Migliorini.
He even learnt Spanish in order to be able to talk to her, before realising that Portuguese is spoken in Brazil. In any case, Migliorini wasn't interested.
Anyway, Stepanov claims this is a happy ending— "He still doesn't have a girlfriend, but insists the Virgins Wanted project really helped his confidence, despite the fact that the highest bid for his virginity came from a gay guy called 'Anderson'"— which would depress me even further, if he didn't seem due for some pity sex once the film comes out next year.