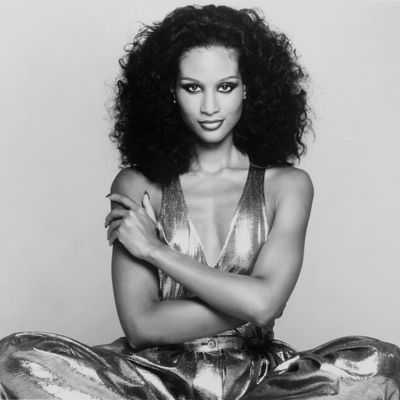 Photo: Gems/Redferns/Getty Images
In a Q&A in Glamour's November issue, Beverly Johnson recalls how she booked her first major cover in 1972. Apparently, she had to take a typing test before they would hire her:
A friend who was convinced I should be a model got me an appointment at Glamour. They told me to take a typing test, but I acted like I couldn't even type. I had 20 words on the page. They said, why don't you go get something to eat, and when I got back, they offered me a 10-day modeling job. Can you imagine?
This anecdote is intriguing but also really confusing. What did Glamour editors hope to accomplish by having her take a typing test? Was this standard in the seventies — a requirement that beauty be accompanied by other "feminine" skills? Was it a miscommunication, and they were really looking for an assistant but then decided she was cover-girl material? Maybe, if she had been able to type really fast, they would have stuck her behind a desk instead of putting her on the cover! We don't even want to consider the butterfly effect of that one: she never would have gone on to land fifteen more Glamour covers, or her landmark 1974 Vogue cover, and never would have become "the first black supermodel."