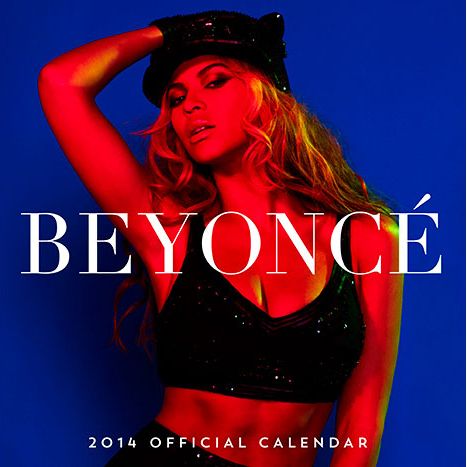 Beyonce.
Photo: David Roemer
First things first: Beyoncé is coming out with her debut "official" calendar. You know, one of those paper items you hang on the wall purely for aesthetic purposes, because obviously you keep all your appointments in your phone, but it's still nice to look at a new picture every month. It costs $15 and is currently for sale on her website, which touts it as "a fantastic gift for family and friends!"
Now let's discuss what's in it. The cover image, previewed by Us Weekly, shows Bey posing in a sparkly crop top and matching Givenchy cat hat (the same one she wore during her tour). There's also a "centerfold" picture — which is confusing, because magazines have centerfolds, not calendars, but whatever — that shows her face, arm, and butt sticking out from behind a partially closed door. She wears nude, shiny, high-waisted panties, exactly like the ones Miley Cyrus wore for her controversial performance at the VMAs.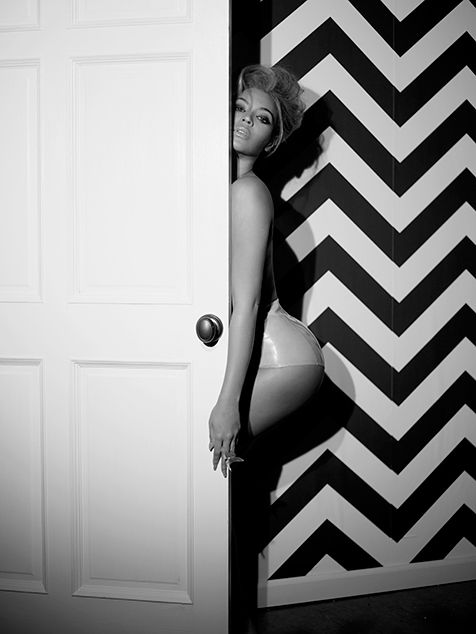 Yes, Beyoncé eschewed pants way before Miley was even famous, and this picture could just be a coincidence. But isn't it more fun to imagine that Beyoncé wore the same bottoms as Miley (without a top, no less!) as an "I can do it better" of sorts? Because, well, there's really no contest.