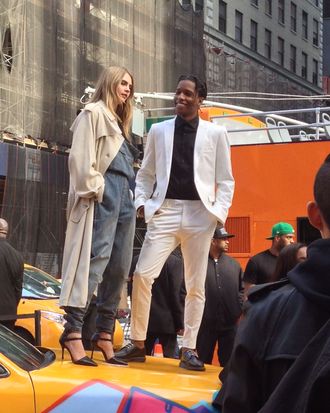 Cara Delevingne and A$AP Rocky.
Photo: Khushbu Shah
When the Cut got wind of Cara Delevingne, A$AP Rocky, and Jourdan Dunn shooting the new DKNY campaign in Times Square this very afternoon, we decided that photo evidence was necessary (it's a sunny Columbus Day Monday, after all). And there they all were, perched atop a yellow taxi while photographers hollered and tourists gawked. This puts an end to those rumors about Cara feuding with Rita Ora about their respective DKNY contracts — there's enough ad money to go around, it seems.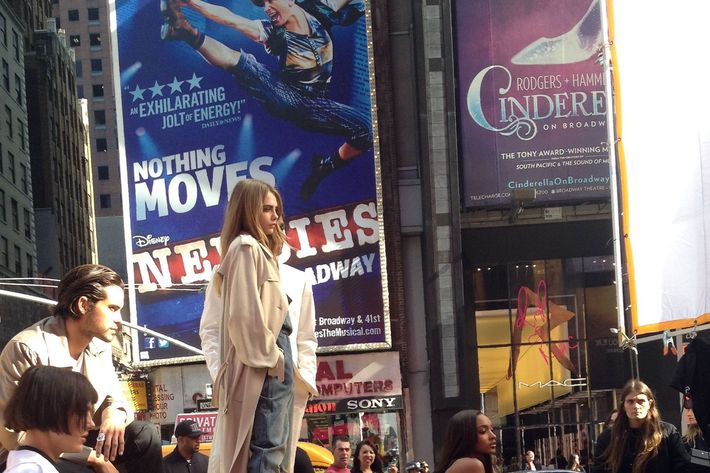 And since you're obviously curious about their snack options, here they are: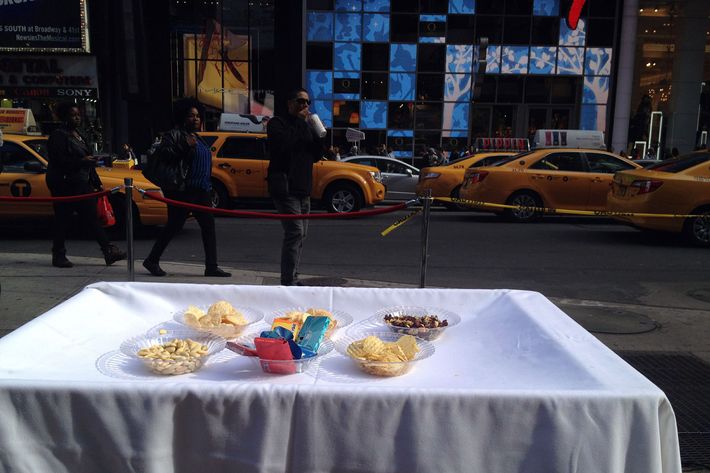 Smog-coated Pop Chips and packs of gum. And you thought being stuck in the office today was bad.