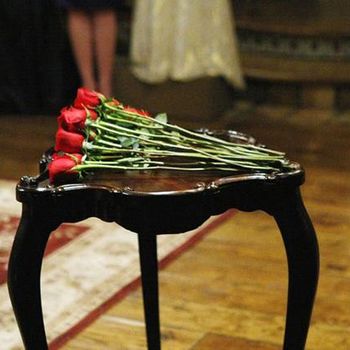 China's high-end matchmaking industry puts Patti Stanger and the rest of America's reality-television marriage brokers to shame. To help the country's class of overnight millionaires and billionaires navigate its less-than-desirable gender ratio (thanks, one-child policy), so-called "love hunters" interview tens of thousands of women scouted at shopping malls, and specifically look for women who, in addition to being beautiful, will be able to entertain clients and are "aware of the three subordinates" — the "Confucian belief that a woman should be subordinate to her father when she is a child, her husband when she is married and her son in her dotage." Matchmakers present suitable candidates to male clients at expensive weekend getaway mixers that sound like a cross between The Bachelor and a beauty contest. When matchmaking company Diamond Love organized a weekend event, which men (and one woman) paid more than $15,000 to attend for example, there was a talent portion.
The Telegraph's Clarissa Sebag-Montefiore reports:
On the second night, after a day of trust-building exercises and a tour of the location of a hit rom-com, everyone meets on the beach for a barbecue. Couples sit on beanbags encircling a stage, and at intervals the women get up to perform. One does calligraphy, another "sand painting", a third Chinese dance. (Flower-arranging had been demonstrated over dinner the previous evening.)
The only woman to pay her way is a jade industry magnate, Ruby, who at 28 is considered a "leftover woman." She sang "My Heart Will Go On" during the performances. It paid off at the weekend's culmination, a Bachelor-style rose ceremony.
Each male has been instructed to give a rose to whomever has caught his heart. Tension is in the air. Ruby arrives in her finest: a strapless baby-blue and pink dress, stilettos, jewels dripping from her neck and ears. Roses are doled out. A stout millionaire in glasses mops sweat from his brow as he hands a rose to the woman who "has made a deposit in my bank of love"; she coyly lowers her eyes. A 50-year-old divorcee gives his rose to Elise. Ruby waits patiently. Then a slim, serious-looking man steps forward. He is 42 and a property magnate who has never married. "My job this weekend is to select a wife," he had said earlier, citing parental pressure. "I cannot wait forever." He clutches two roses and addresses the audience sombrely. "Ruby is the jade princess of my heart." Unable to hide her surprise, Ruby wipes away a tear. She accepts the rose.
There's much more in the way of strange icebreakers and marriage eligibility classes at the Telegraph.