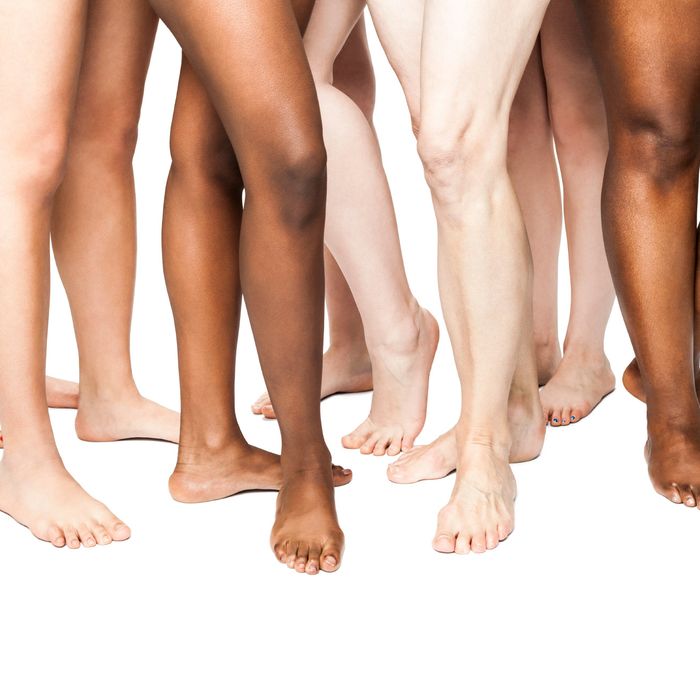 Photo: Randy Plett/iStockphoto
When it comes to finding a nude shoe, it no longer matters if you're black, white, or mannequin, Christian Louboutin has a nude pump for you (if you can afford it). For a new capsule collection, he's reimagined five of his classic styles in five different nearly human skin tones, ranging from a blush to a rich mahogany-brown, reports the Daily Mail. Not sure what skin color you are on the spectrum? Just use the handy "match your skin to a shoe" app, Louboutin Shades. Though, seriously, I'm still not sure who on this Earth is the same chalky, matte, grayish-peach color as a store mannequin.
It's actually pretty genius, though surprising that it's taken this long for the world of nude shoes to become diverse. And also, Louboutin might be a magician: His shoes promise to "… disappear like magic and become a fluid extension of her legs, as in a sketch, elongating the silhouette." Also magic: How fast these shoes make money disappear.