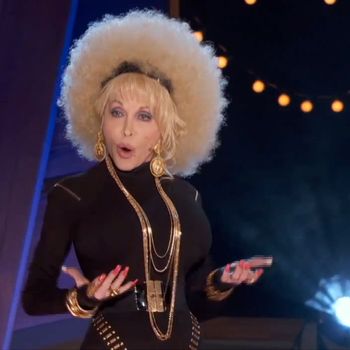 First came:
"Give it up for one of the baddest rappers in the game. Straight out of the 'Ville. Nashville that is. Dolly Parton." — Queen Latifah
Then:
"Hey, Miley, I got your 'Wrecking Balls' right here." — Dolly Parton, while "tweeking, werking, and twerking" on The Queen Latifah Show.
This is not the first time Queen Latifah has inspired Dolly to spit rhymes. At first we were just going to close our eyes and act like this didn't happen, but you know what? It's Friday and that wrecking ball line was pretty okay. Dolly, you do you, girl.